Are you interested in cheap online ABA approved paralegal programs? If you think it would be interesting to work in courtrooms and deal with matters of law, a career as a Paralegal may be what you are looking for. Paralegals work to assist attorneys with cases in court, corporate lawyers as they deal with dissatisfied customers, not-for-profit groups and governmental bodies. The Paralegal field is growing, and with the right training you can join in.
Featured Schools
To assist you in your search, we here at Online Paralegal Degree Center have compiled a list of the twenty most affordable ABA Online Paralegal programs. Schools selected for this ranking met the following requirements:
They are an accredited school
They are approved by the American Bar Association (ABA)
They offer a Online Paralegal Program
The schools that met these requirements were also ranked based on their out-of-state tuition.  From this list, the 20 with the least expensive out-of-state undergraduate tuition were selected.
#19 Southern New Hampshire University
Tuition: $28,884
Through Southern New Hampshire University you can get a Bachelor of Science Degree in Justice Studies -Law and Legal Process entirely online and from anywhere in the country. If you have a full-time job and/or family to care for, you can schedule your own class time and take courses at your own pace. If you have good reading, writing, and time management skills, an online degree program is an outstanding option.
The interdisciplinary approach goes beyond traditional criminal justice programs and aims for a broader scope of practice. Discover the inner workings of the American justice system. With the options available, you can tailor the degree program to fit your own career goals. In addition to courses in law enforcement, criminology, and legal processes, you will be encouraged to explore courses in political science, sociology, information technology, and business.
#18 Nova Southeastern University
Tuition: $25,450
Lambda Epsilon Chi, a national academic honor society for paralegal students, maintains a chapter here.  Practical, hands-on applications of the skills you learn here are emphasized. You will learn computerized legal research and how to prepare documents with the legal software applications used in Florida law firms. You will have internship opportunities with private law firms and government agencies, and you will develop a professional portfolio. Bring it to employment interviews and use it as a resource manual when you land that great job.
#17 Bryant & Stratton College

Tuition: $16,565
Bryant and Stratton College offers both a degree and certificate online Paralegal program.  Learn to research cases, interact with clients, and prepare documents using LexisNexis software. Plan for a career in a corporate or private legal firm, or a government agency. Courses emphasize ethical considerations for legal professionals as set out by the American Bar Association and the National Federation for Paralegal Associates. You will develop strong verbal and written communication skills along with the ability to efficiently manage your time. You will have the opportunity to study civil litigation, business law, family law and many others.
#15 St. Petersburg College
Tuition: $16,204
New standards are being defined for a paralegal to be employable in this competitive field. Florida's ten ABA approved paralegal training schools meet or exceed training standards to ensure you will have that competitive edge when you graduate. St. Petersburg College, SPC, has the only public program offering a Bachelor's degree in the state.  With classes taught exclusively by practicing attorneys and sitting judges from the local area, you are assured a quality education and interesting stories of courtroom drama.
#14 Purdue University Global
Tuition: $15,585
Since 2001, Kaplan University's School of Legal Studies has graduated over 6,500 students. Kaplan University graduates make up one of the most active and diverse alumni communities in the legal field. Becoming part of that community can go a long way toward helping you get that first job and advancing your career down the road.
Online degree programs are designed to fit your specific educational goals with coursework in legal studies, paralegal studies, and environmental policy. You can choose elective courses in alternative dispute resolution, civil litigation, criminal law, bankruptcy law, and intellectual property.
#13 Community College of Philadelphia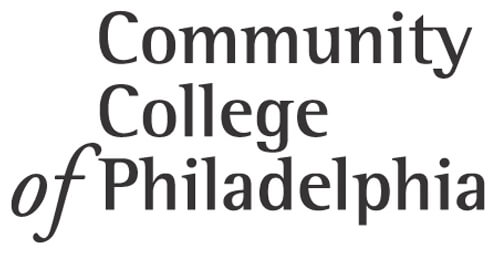 Tuition: Out of State $13,800 In State $9,360
Community College of Philadelphia offers an Associate in Applied Science (A.A.S.) degree with transfer options to four-year universities. A local member of the professional legal community will mentor you on the realities of a career in law during your first term. As a bonus, the Paralegal Studies program has an accelerated option for those who already have college degrees. With the option you can earn a paralegal degree in as few as eight months. Internships, guest lectures and field trips are available as optional activities, along with guidance in developing job interview skills and résumés, and job placement assistance. Student clubs and newsletters are other optional student activities that provide social and networking opportunities.
#12 Edison State College

Tuition: Out of State $12,979 In State $3,281
Edison State College's Associate in Science (AS) in Paralegal Studies program aims to prepare you for further education and a career as a paralegal, title examiner or abstractor. Courses provide coherent and rigorous content such as criminal law, alternate dispute resolution and family law. You can polish your communication skills as you learn to interact with clients, court officials and other members of the legal profession.
#11 Miami-Dade College
Tuition: Out of State $11,955 In State $3,426
You will develop a greater understanding of the paralegal profession as a student in Paralegal Studies at Miami-Dade College. You will also study the role of the paralegal within the legal community, and learn to practice an ethical and professional manner.
Website
#10 Herzing University
Tuition: $12,790
Herzing University offers a comprehensive program in Paralegal Studies with online degrees at the Associate of Science and Bachelor's degree levels. Herzing will prepare you for a paralegal career where you will find yourself assuming more and more of the tasks of the attorney or attorneys you work for without actually engaging in the practice of law.
You may someday be helping your employer prepare for closings, hearings, trials, or corporate meetings. You will investigate case facts and may be tasked with identifying appropriate laws, judicial decisions, legal articles, and other materials relevant to the case. Your training will prepare you to write a brief including properly formatted citations of the results of your research.
#9 Anne Arundel Community College
Tuition: Out of State $11,400 In State $6,990
In 1990, the Paralegal Studies Program at Anne Arundel Community College received a Distinguished Program Award from the Maryland State Department of Education.  Some of the goals of the program are to create graduates who have become critical thinkers, effective communicators, and competent and ethical legal professionals.  If you happen to live in Maryland, you will not only get the in-state tuition bargain, but you will be able to pay in-county tuition, and save even more, as the program is designated statewide.
#8 Delaware County Community College
Tuition: Out of State $11,050 In State $8,010
Delaware County Community College began its program to train professionally qualified paralegals in 1985. The program offers you the option of completing a post-baccalaureate certificate in about a year or start as a freshman and obtain an Associate in Applied Sciences degree.  Online courses include: Technology in the Law, Real Estate Law, Contract Law and Criminal Law.
#7 Union County College
Tuition: Out of State $9,996 In State $4,998
Efficiency, economy and availability of legal services are all enhanced by effective numbers of qualified Paralegals. Lawyers delegate many tasks to their paralegals, allowing the lawyers to concentrate on tasks that only they are legally allowed to perform.
The Certificate of Achievement Program Option will prepare students who have already earned a college degree to enter the paralegal workforce with the requisite skills.
#6 Brandman University
Tuition:  $8,800
The Bachelor of Arts in Legal Studies Program through Brandman University will give you the theoretical, historical, social and political foundations to understand law in a democratic society. You will examine theory and investigate interactions between power, democracy, citizenship, rights, and punishment. Also you will come to appreciate the role social movements have played in the judicial system and understand Supreme Court decisions as you explore the historical foundations of the American legal order.
Online courses provide you with learning experiences equivalent to traditional face-to-face courses while allowing you to maintain your normal daily routine. Brandman Universitiy's extensive online course selections will allow you to pursue your education as a paralegal on your own terms.
#5 Illinois Central College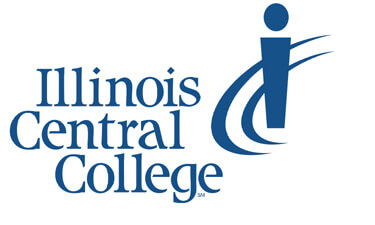 Tuition: Out of State $8,558 In State $7,650
Only Illinois Central College, among schools in Central Illinois, offers American Bar Association approved Post Degree Certificate and Associate Degree Paralegal Programs. Non ABA approved Associate degrees may be four to five times as expensive in the same region.  The program will provide you with a well-rounded education in addition to your degree in Paralegal Studies.
#4 Columbus State Community College
Tuition: Out of State $8,186 In State $3,790
Columbus State Community College has two main campuses: Columbus, OH and Delaware, OH. There are also nine regional learning centers throughout Ohio. As a student, you will be eligible to join the Columbus State Student Paralegal Association (SPA). The organization sponsors the SPA scholarship for qualified students.
SPA also provides opportunities for networking with legal professionals and educators; social events for meeting other paralegal students and faculty; resources for the student to professional transition; educational events – seminars, speakers and panel discussions; and even a Summer Legal Movie Series.
#3 Greenville Technical College

Tuition: Out of State $8,150 In State $4,310
Greenville Technical College is at the forefront of preparing students for professional certification. Paralegal professional certification is becoming increasingly important and Greenville's program requires all students to complete a review course for the Certified Paralegal exam offered by the National Association of Legal Assistants (NALA). Greenville Tech's Paralegal Department has been approved by NALA to be a testing site for the exam which is now administered electronically.
#2 Phoenix College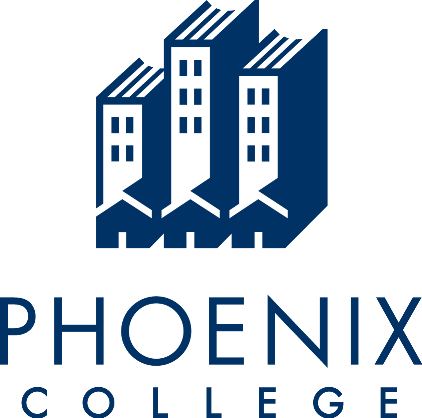 Tuition: Out of State $7,758 In State $1,974
Phoenix College provides the training and education to qualify you for work in a law office, governmental agency, corporation or other organizations. Banks, insurance companies, real estate and title insurance firms can all benefit from your services as a paralegal. With an attorney supervising, you may be asked to analyze legal issues, prepare pleadings, contracts or other forms and interact with clients.
#1 Brookdale Community College
Tuition: Out of State $6,809 In State $6,209
Associate in Applied Science (A.A.S.) online summer courses in Paralegal Studies make it possible to catch up or get ahead in your degree plan.  Online courses provide the flexibility you may need, but they are not self-paced. They follow a calendar with prescribed due dates often aligned with traditional college semester schedules. Interaction with the material, the instructor, and fellow students through the learning management system is an essential part of online courses as it provides more of the benefits of a classroom setting.
Whether you are planning to obtain a degree entirely online, or take some classes on a campus, you should be able to make one of these twenty programs work for you. Study and compare the degrees and certificates and any pre-enrollment requirements they may have. Also check out transfer options and limitations in case you decide to change schools. Courses offered over the Internet allow you access anytime, anywhere you have access to a computer. Affordable Paralegal Degrees, especially any from this list, are investments with the potential for substantial returns.
Additional Resources:
Ranking Sources:
The Association of Legal Assistants and Paralegals
National Federation of Paralegal Associations
This concludes our rankings of cheapest ABA online paralegal programs.