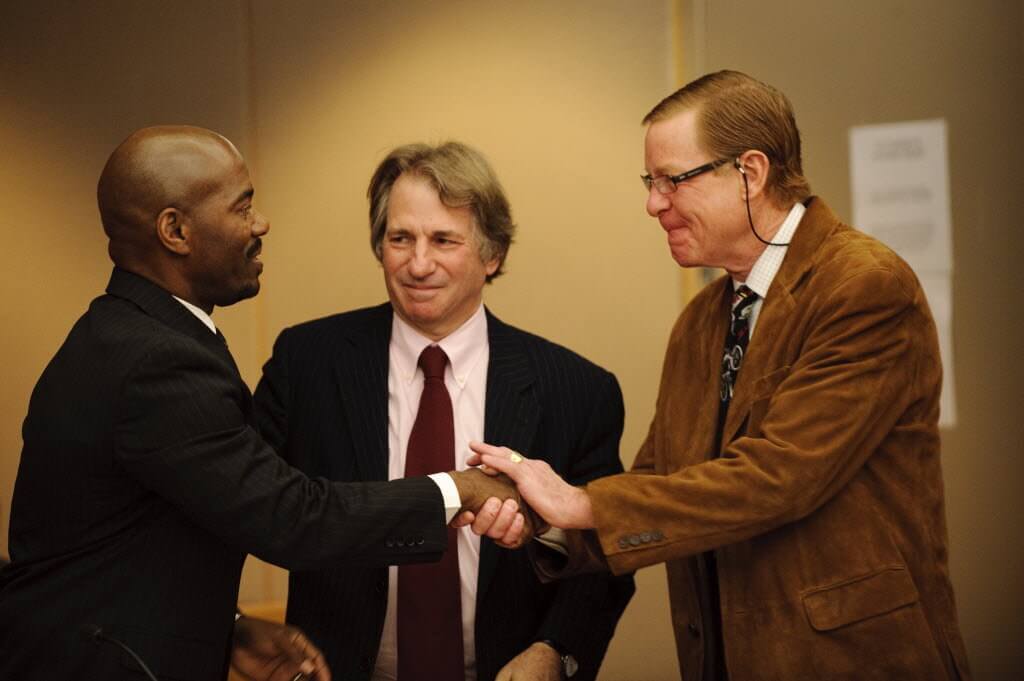 In the United States alone, there have been a total of 311 post-conviction DNA exonerations involving innocent people serving sentences for crimes that they did not commit. The average sentence that is served by these wrongfully convicted individuals is 13.6 years. Commonly, they are the victims of eyewitness misidentification, invalid forensic evidence, overzealous law enforcement officers, and inept defense counsel. The following are ten stories of convictions that have been reversed through DNA evidence, counting down to the longest wrongful sentences served.
10. Douglas Echols (5 Years Served)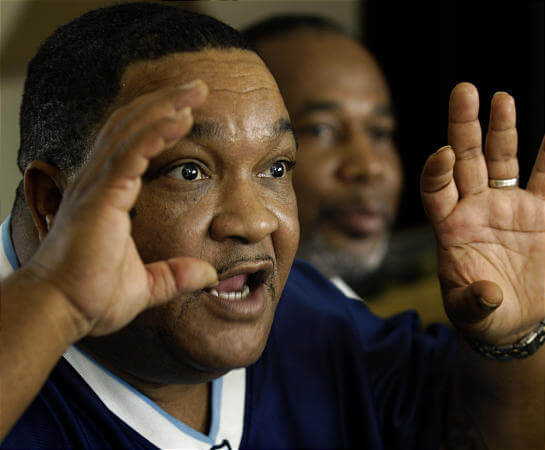 On February 1, 1986, a young female victim leaving a Savannah, Georgia nightclub was kidnapped by two men that forced her into a car, and then a house. One of the assailants held her down, while the other brutally raped her. After the victim escaped from the home and called police, she was able to identify the house, as well as Samuel Scott and Douglas Echols who were found inside. Although another woman testified to being with Echols that night, the victim identified him as the man that held her down. As a result, Echols was sentenced to five years for rape, kidnapping, and robbery in March of 1987.
Although Echols was released from prison on parole in 1992, he did not give up his fight to prove innocence for both himself and Samuel Scott. After experts were able to locate the rape kit evidence, the DNA testing results found that neither Scott nor Echols contributed to the sperm that was found on the vaginal swabs. On October 7, 2002, both Samuel Scott and Douglas Echols had their indictments dismissed.
9. Kirk Bloodsworth (8 Years Served)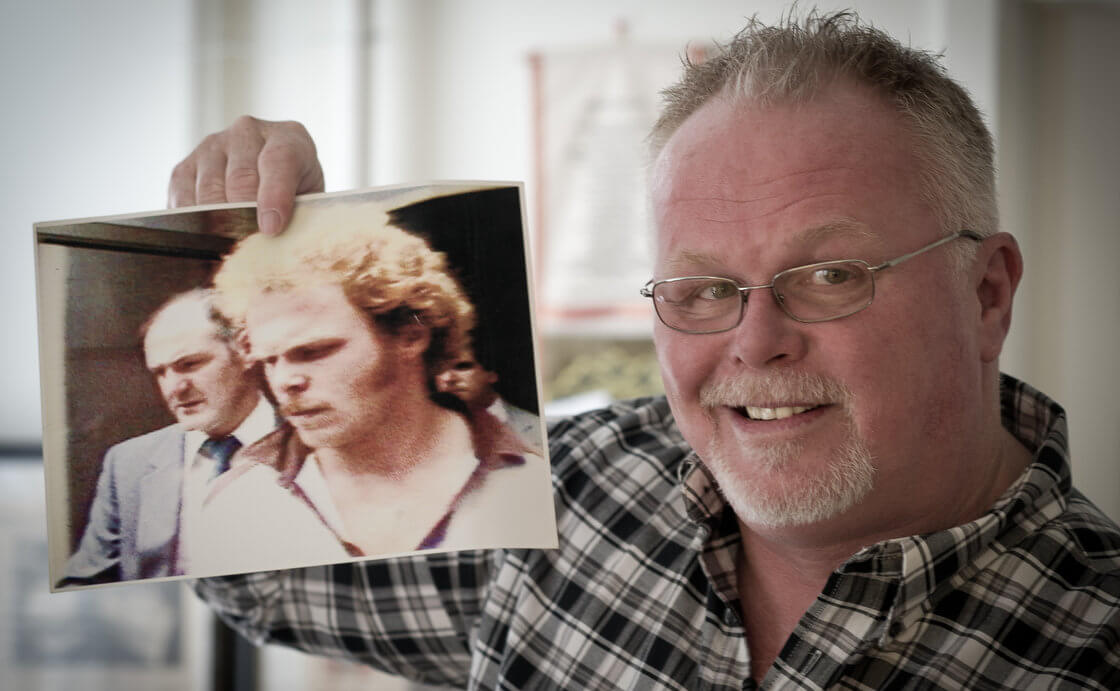 Kirk Bloodsworth was convicted in March of 1985 after allegedly strangled, raping, and beating a nine year old girl to death with a rock. At the trial, five total witnesses testified to seeing Bloodsworth with the young girl that day. It was also presented to the court that Bloodsworth had stated that he had done something horrific that would affect his marriage. Although his defense lawyer argued that the incident referred to him not buying the right food, Bloodsworth was sentenced to two life terms.
Seven years later, the prosecution agreed to DNA analysis of the victim's shorts and underwear, as well as an autopsy slide. Although the results determined the amount of sperm on the slide insufficient, the test was conducted on the girl's underwear and found to exclude Bloodsworth. In June 1993, Bloodsworth became the first person to be exonerated from death row as the result of DNA testing evidence. After spending eight years wrongfully in prison, Kirk Bloodsworth was fully pardoned in December of 1993.
8. Gary Dotson (10 Years Served)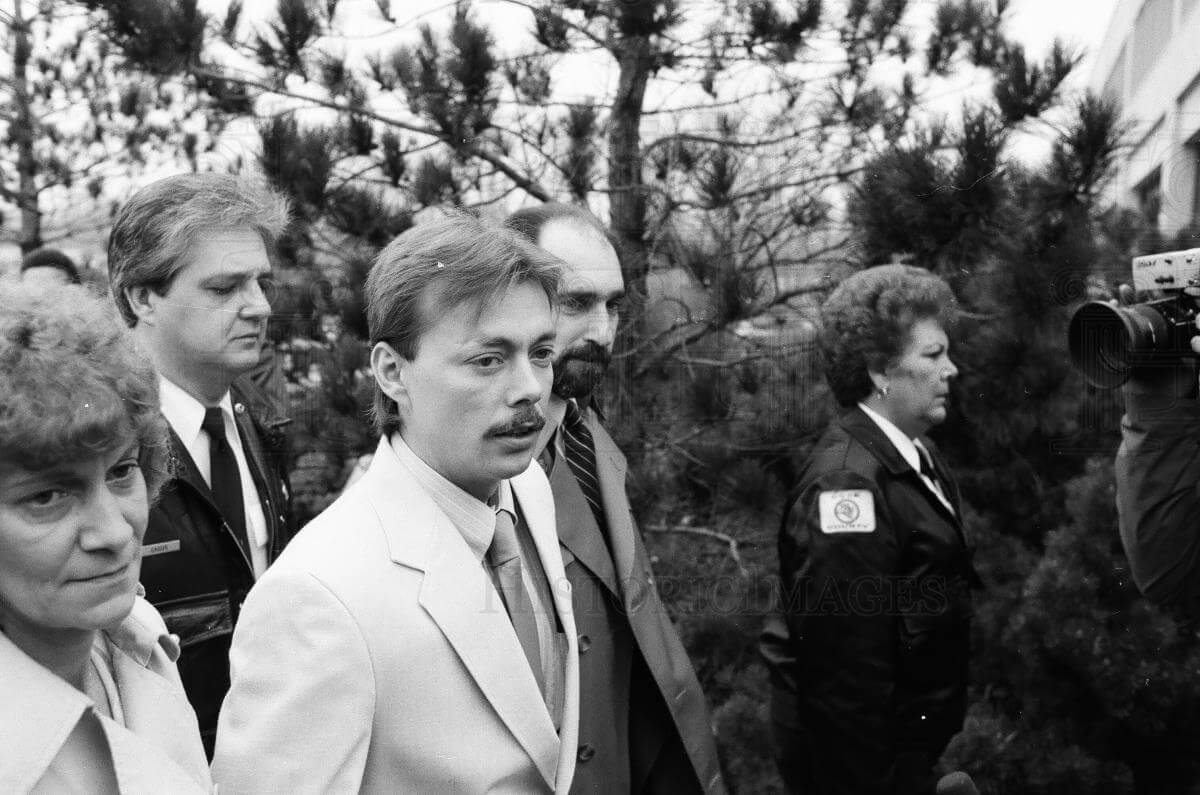 In July of 1979, Gary Dotson was convicted of aggravated kidnapping and rape after a victim claimed to have been forced into the back of a car and raped by two assailants. The victim identified Dotson from a police lineup, while a forensic analyst also testified that he discovered Dotson's blood type and pubic hair color on the victim's clothing. As a result, Dotson was sentenced to between 25 and 50 years in the Illinois prison system.
The case took an unexpected turn in 1985 when the victim recanted her testimony and claimed that she had fabricated the entire story to hide legitimate sexual acts with her boyfriend. However, the judge refused the request for a retrial on the grounds that the complainant was more believable in her original testimony. It was not until 1988 that Dotson's new attorney ordered DNA testing to be conducted on the semen sample collected on the victim's undergarments. Results indicated that the spermatozoa could not have come from Dotson, but were likely to have come from the victim's boyfriend. After a decade, Dotson's wrongful conviction was overturned in 1989.
7. Ray Krone (11 Years Served)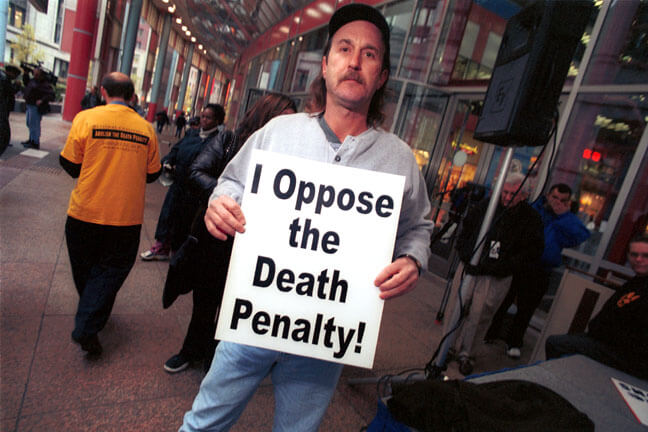 In 1991, Ray Krone was arrested for the sexual assault and murder of 36-year-old Kim Ancona, a female bartender in Phoenix, Arizona. Krone was nicknamed by the media as the "snaggletooth killer," since the case for his arrest rested mainly on evidence of bite marks on the victim's body. Deemed an unrepentant murderer, Ray Krone was found guilty of the crimes and received the death penalty. In 1996, he was awarded a second chance at a retrial to prove that he did not commit this brutal murder, but was mistakenly found guilty for a second time.
In 2002, his supportive defense team found the crucial evidence to prove Krone's innocence and turn the case around. DNA analysis from the crime scene was found to not match Krone's, and instead was a perfect match for another convict named Kenneth Phillips. After more than a decade unrightfully locked behind bars, Ray Krone became the 100th inmate to be exonerated from death row and walked out of prison a free man.
6. Frank Lee Smith (14 Years Served)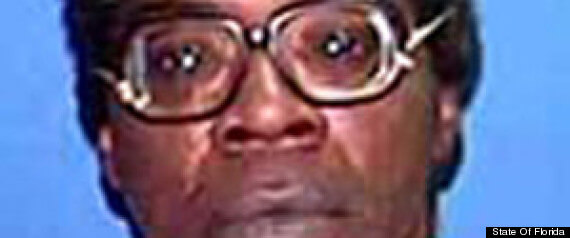 On April 15, 1985, an eight-year-old female victim was found dead in her home after a burglar attacker her, brutally raped her, and beat her with a rock. After eyewitness reports were gathered from neighbors and the victim's mother, a composite sketch pointed police towards Frank Lee Smith. During the trial, the mother identified him as the man she saw leaving through a window in her home on that night. The jury unanimously recommended that Smith be sentenced to death.
After 14 years of being on death row in the Florida prison system, Frank Lee Smith died of cancer behind bars on January 30, 2000. Eleven short months after his death, DNA testing results found that Smith was innocent of the charged crime. Not only was Smith exonerated, but the real perpetrator, Eddie Lee Mosley, was convicted for the rape and murder.
5. Jeffrey Deskovic (15.5 Years Served)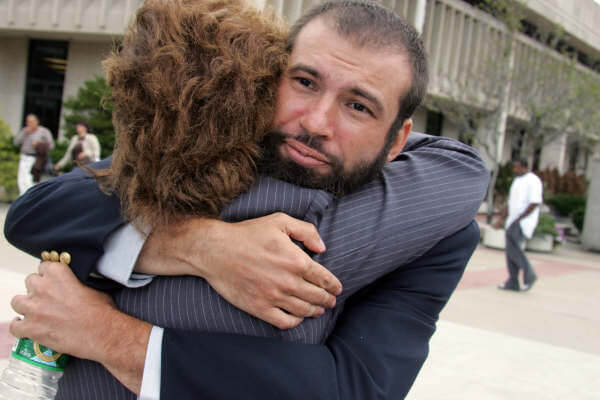 On November 17, 1989, a 15-year-old female victim's naked body was discovered by police dogs in Peekskill, New York. Later identified as Angela Correa, the young girl appeared to be beaten, raped, and strangled to death. Jeffrey Deskovic, a 16-year-old classmate of Correa, became the number one suspect because he was late to school the day of disappearance and seemed overly distressed about her death. After extensive questioning, three polygraph tests, and six hours in interrogation, Deskovic allegedly confessed to the rape and murder. Despite DNA evidence that showed the semen in the rape kit was not a match, Deskovic was convicted and sentenced to 15 years to life in prison.
The Innocence Project came across Deskovic's case in 2006, and conducted further testing with newer technology on the semen in the rape kit. The New York State DNA database indicated a match to another convicted murderer, Steven Cunningham, who was already in prison for strangling his girlfriend's sister. Deskovic was released from prison and was issued an apology on November 2, 2006, after serving nearly 16 years for a crime that he did not commit.
4. Ford Heights Four (17.5 Years Served)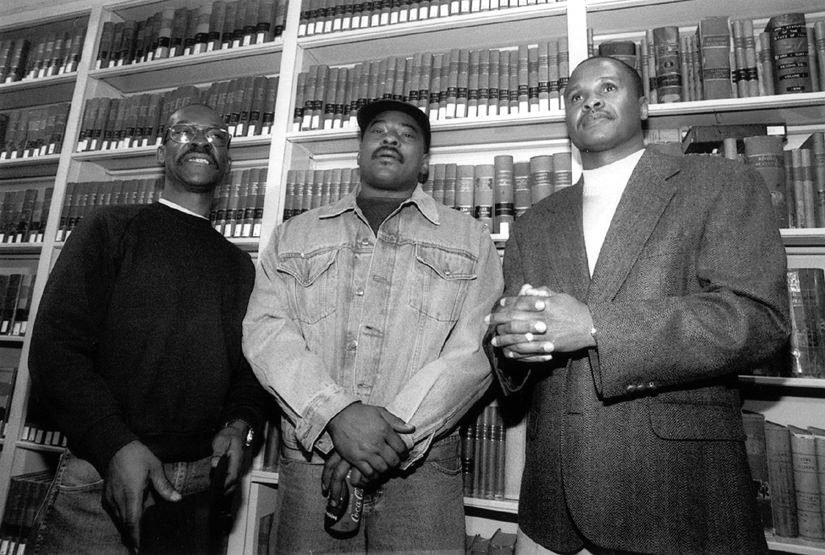 In 1978, Dennis Williams, Willie Rainge, Kenneth Adams, and Verneal Jimerson were convicted of gang raping and murdering a 23-year-old woman and killing her fiancée in an abandoned warehouse in the Ford Heights section of Chicago. The main evidence involved in the case was presented by Paula Gray, who testified that she saw these four men commit the crimes. Adams was sentenced to 75 years in prison and Rainge to life without parole, while Williams and Jimerson were sent to death row.
After a long series of court and trial battles, a team of journalism students from Northwestern University studied the case and came across another witness that reported the true identity of the murderers to the police right after the crime. Evidence for the real perpetrators was found buried and covered up within the original police files. Once DNA tests implicated the other men, Governor Jim Edgar granted the release of the Ford Heights Four in 1996.
3. Jerry Frank Townsend (21.5 Years Served)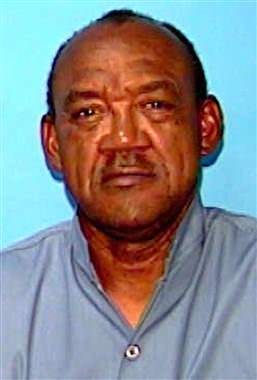 Jerry Frank Townsend was convicted of six murders and the rape of a pregnant woman in Miami, Florida in 1979. A severely mentally handicapped man, Townsend confessed to the murders while under investigation due to a desire to please the police authority figures. In 1980, Townsend pled guilty to the first-degree murders of Naomi Gamble and Barbara Brown, as well as four other slayings that took place in the late 1970s. In total, Townsend was sentenced to seven consecutive life sentences.
When one of the victim's mothers asked a Fort Lauderdale detective to review the case, DNA evidence was collected from a semen sample on the child's shorts. After testing, the semen was found to be from a different perpetrator, Eddie Lee Mosley. The findings cast substantial doubt over the remainder of the confessions, as more DNA testing was conducted. Eventually, Townsend was cleared of all charges and released from prison in 2001, after remaining behind bars for almost 22 years.
2. Jerry Miller (24 Years Served)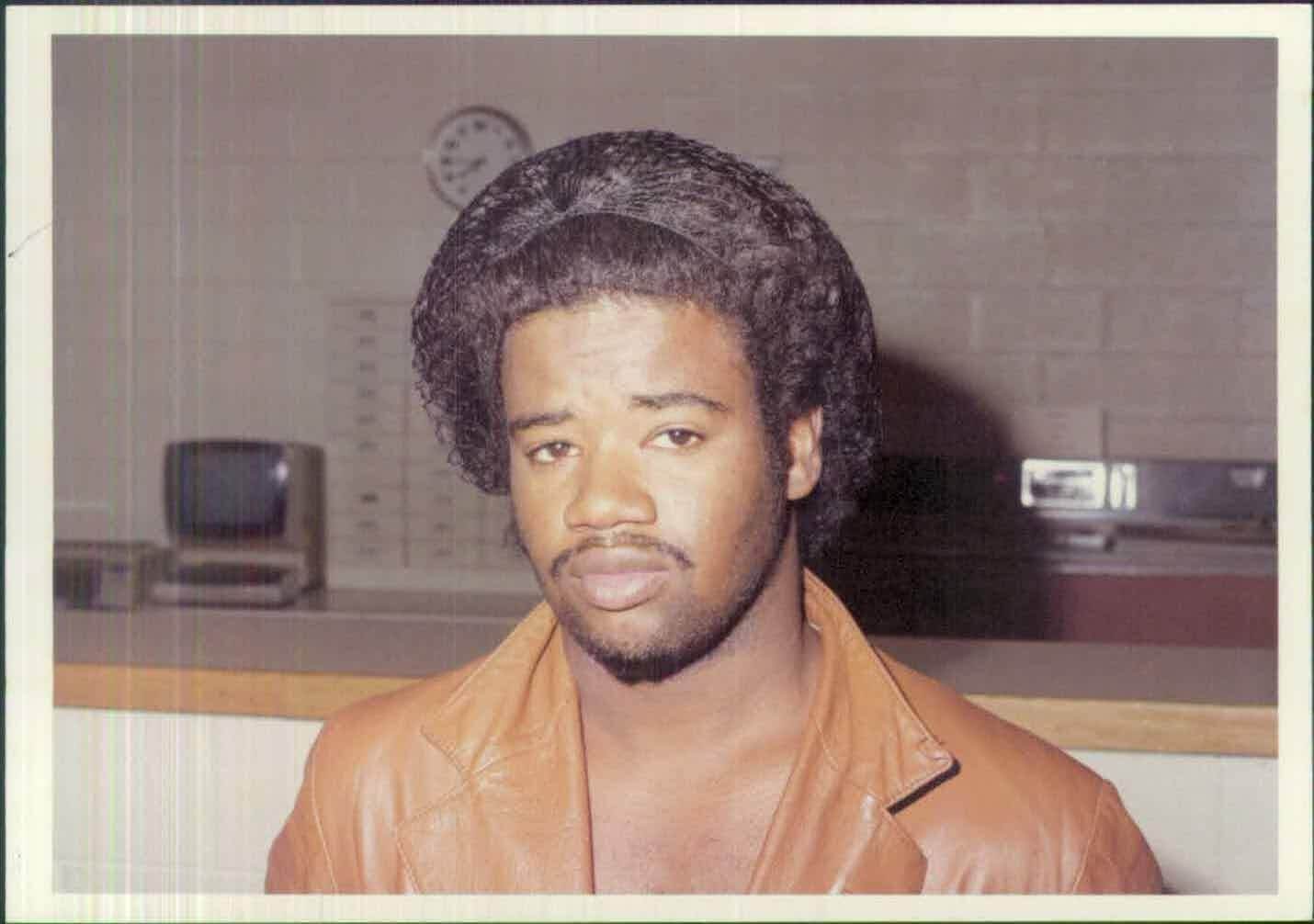 On October 1, 1982, Jerry Miller was convicted on charges of kidnapping, beating, robbing, and brutally raping a female victim after she walked to her car on the roof deck of a garage in Chicago. Although he and his father testified that they were watching a boxing match on television that night, Miller was identified by two parking lot employees. Furthermore, a police officer claimed that he had saw Miller sneaking around the parking garage a few days prior. Miller was immediately found guilty and convicted to 45 years in prison.
Further investigation and DNA tests performed by the Innocence Project indicated that the genetic profile collected from the sperm on the victim's clothing was not a match to Miller. On April 23, 2007, Jerry Miller became the 200th inmate in the United States to be exonerated of past charges by DNA evidence. At this point, Jerry Miller had already been paroled for a year, but the evidence proved that he had spent 24 years in the Illinois prison system for a crime he did not commit.
1. Cornelius Dupree (30 Years)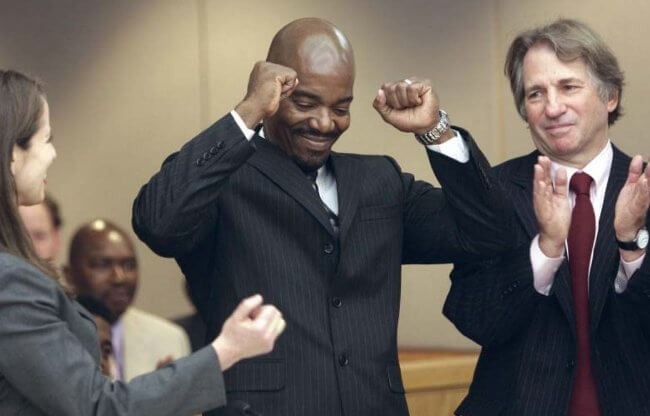 On April 3, 1980, a jury found Cornelius Dupree guilty of aggravated robbery and rape after allegedly raping a young woman while holding her at gun point in Dallas, Texas. Along with his accomplice, he was also accused of stealing her rabbit-fur coat and threatening to kill her if she contacted police. At the trial, the victim was able to identify Dupree as the perpetrator and forensic evidence was found to be inconclusive on the perpetrator's blood type. Cornelius Dupree was sentenced to 75 years in prison.
Although Dupree continually filed three petitions for a retrial, he was denied and was never eligible for parole. It was not until 2006 that the Dallas Country District Attorney's office agreed to conduct more DNA testing on the evidence presented in the trial. Forensic analysts discovered two male profiles on the samples that could not match either Dupree or his accomplice. He was finally granted habeas corpus and was exonerated on all charges on March 3, 2011. After spending 30 years in prison, Dupree was released and married his long-time girlfriend the next day.