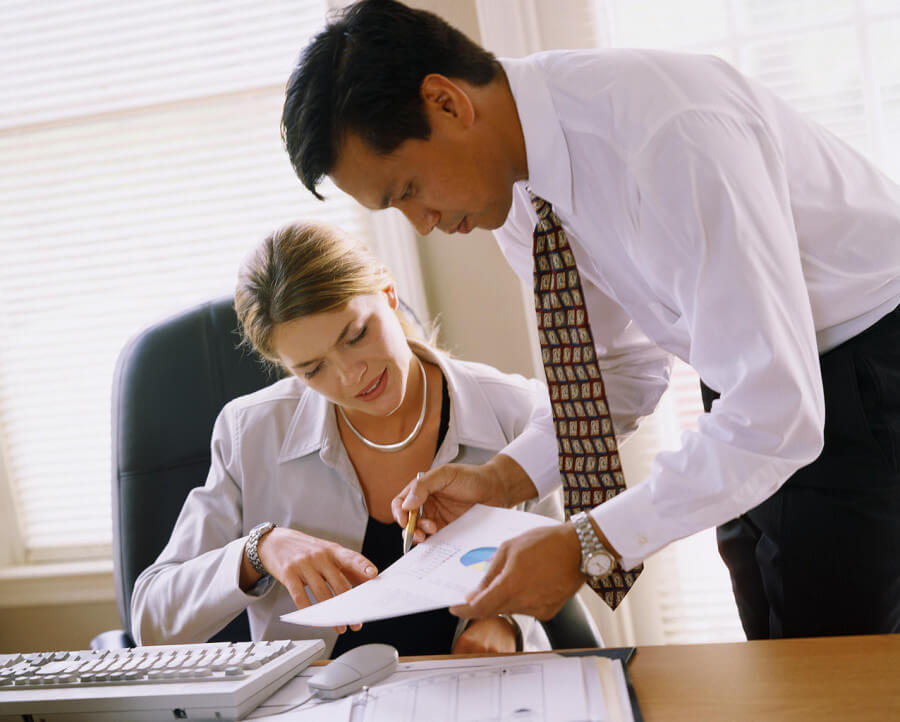 A paralegal associate's degree is an excellent academic investment for anyone interested in a legal career. This degree will mainly be useful for obtaining an entry-level position.
Being a Paralegal
Most paralegals obtain their associate's degree from a local community college. Some students obtain popular certifications while others go on to pursue a bachelor's degree. However, bachelor and master degree programs for paralegals are very limited.
A paralegal's work responsibilities depend on the nature of the target law firm. Most paralegals are tasked with document control, analysis and retrieval.
Attorneys and legal professionals tend to assign paralegal jobs that match their skills and competence. Thus, organized and knowledgeable paralegals that prove their worth will be advanced tasks, such as drafting briefs, writing motions and performing legal research. Paralegals with excellent analysis and archiving skills will most likely be asked to search through large amounts of digital and physical court records and legal documentation.
Paralegal Programs
Paralegal associate's degree programs are designed to provide students with the basic knowledge of the legal system and processes. Students will learn practical and valuable technical and legal administrative skills. Students will become professionally competent with legal proceedings, documentation and investigations. They will know how to properly prepare documents, manage technology and research complex legal issues.
Related Resource: The 19 Cheapest ABA Approved Online Paralegal Programs
Most paralegal professionals have real-world experience and expertise in certain law fields. Paralegal graduates with an associate's degree will go on to work for law firms, court systems, corporate legal departments and contract based industries, such as real estate and property management. The American Bar Association (ABA) offers a directory of ABA-approved paralegal programs here.
Standard Paralegal Coursework
Associate degree programs for paralegals will provide the academic foundation of a successful legal career. For example, civil litigation classes will introduce the student to civil rights, procedures, litigation and law processes. Students will be trained in fact gathering, investigative techniques, case management and the structure of the court systems. An introduction to torts class will expose students to the vast area of civil wrongs and their corresponding remedies. Thus, students will learn about traditional tort law principles regarding negligence, product liability and commonly utilized tort defenses.
Legal research and writing classes will focus on the two basic skills needed to excel as a paralegal. Students will know how to provide support with finding the right laws, analyzing written opinions and applying authoritative legal opinions to target situation. Family law classes will present major legal issues and processes regarding marriage, divorce and child custody and support. Criminal law classes will expound on crime types, elements and defenses. After graduation, students will be prepared to support their organization through solid research, analysis and documentation.
Benefits of Being a Paralegal
There are proven benefits of being a paralegal. First, the employment outlook is great because the demand for legal assistants is on the rise. Second, being a paralegal is an entry-level job that does not require the student to attend law school or pass a bar exam. Third, working within the legal industry is a prestigious and rewarding career choice. This is especially true because paralegal work is very intellectually challenging. However, it is also rewarding because paralegals can make a difference in the quality and outlook of their client's lives.
A paralegal associate's degree is a very beneficial for students who want a rewarding, lifelong career related to law.