Share this infographic on your site!
The profession was created in the 1960′s in an effort to assist attorneys with their increasing caseload and extend access to the legal system to more socioeconomic groups.
1968: year the American Bar Association first recognized the paralegal profession.
The First: were legal secretaries trained on the job to handle more substantive legal work.
2/3: More than two-thirds of all lawyers use the services of paralegals … and that number continues to rise.
FACT: There is no record of who the very first paralegal was.
Paralegals who are changing our world, one brief at a time:
The most famous person to have become a paralegal is probably Erin Brockovich. She was a legal clerk who became an environmental activist and took on the system in a case against the Pacific Gas and Electric Company in 1993. She was immortalized in the film "Erin Brockovich," which starred Julia Roberts. Since the film propelled her into the spotlight of public attention, Brockovich has hosted "Challenge America with Eric Brockovich" on ABC and "Final Justice" on Zone Reality.
Vicki Voisin: the voice behind The Paralegal Voice, a podcast on Legal Talk Network. Voisin highlights the latest trends and issues that paralegals, legal administrators, and legal assistants face.
Jaime Collins: Founded The Paralegal Society to educate, motivate and inspire paralegals all across the country. She is a Guest Blogger on The Estrin Report, which is the only paralegal blog featured on law.com.
Karen R. George: A paralegal since 1994, George has worked on high-profile criminal cases in Miami, Florida: McDuffy murder trial involving Miami Police officers; Miami River Cops case; Gold Bullion case as well as other criminal defense matters.
Kelly S. Holdcraft: The current Director of and an Adjunct Professor in the Paralegal Studies Program at Georgetown University. After 38 years of offering an applied legal fundamentals curriculum at Georgetown Paralegal.
Barbara Haubrich-Hass has been named Paralegal Gateway's 2012 Paralegal Superstar, signifying that she is among the "best and brightest" paralegals across the country. A California advanced specialist in civil litigation, she is also an advanced certified paralegal in trial practices, discovery and personal injury-wrongful death.
Jeannie S. Johnston is the Founder and CEO of Paralegal Gateway, Inc. (a/k/a ParalegalGateway.com). Jeannie has more than 20 years of business and web development experience at an executive level. A member of the Advisory Board for the Paralegal program at Athens Technical College, and is a Member of Paralegal Today's Editorial Advisory Board.
Hollywood Stars Who Began their Careers as Paralegals:
The newfound love between Hollywood and the paralegal profession flows both ways. Check out these former paralegals who are now famous Hollywood celebrities:
Ellen DeGeneres, comedian and host of "The Ellen DeGeneres Show"
Patricia Heaton, actress from "Everybody Loves Raymond"
Richard Schiff, actor from "The West Wing"
WOW: In a 2013 interview with ABCNews.com, Anthony's attorney Charles Greene said his famous client has expressed interest in becoming a paralegal.
Anthony was acquitted in June 2011 of first-degree murder charges stemming from the death of her 2-year-old daughter Caylee.
Just the facts:
Median pay: $46, 680, $22 an hour
Entry level education: Associate's Degree
Number of schools with paralegal programs: approximately 600 (and growing)
Number of jobs: 256,000
Job outlook, 2010-2020: 18 % increase
The highest-paid in the profession work in the metropolitan areas of San Francisco, San Jose, Calif., and Washington, D.C.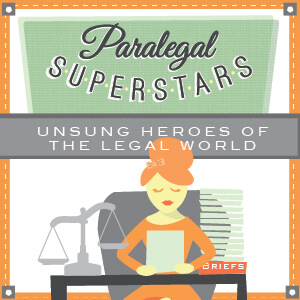 Sources:
http://www.businessinsider.com/casey-anthony-could-become-a-paralegal-2013-1#ixzz2hJqErbAc
http://www.allcriminaljusticeschools.com/legal-careers/community/aas-degree-paralegal
http://www.michbar.org/journal/pdf/pdf4article1177.pdf
http://education.yahoo.net/degrees/criminal-justice-and-law/paralegal.htm
http://www.businessinsider.com/casey-anthony-could-become-a-paralegal-2013-1
http://theparalegalsociety.wordpress.com/meet-the-paralegals/
http://www.paralegalmentorblog.com/2013/04/the-paralegal-voice-to-give-away-2.html
http://money.usnews.com/careers/best-jobs/paralegal