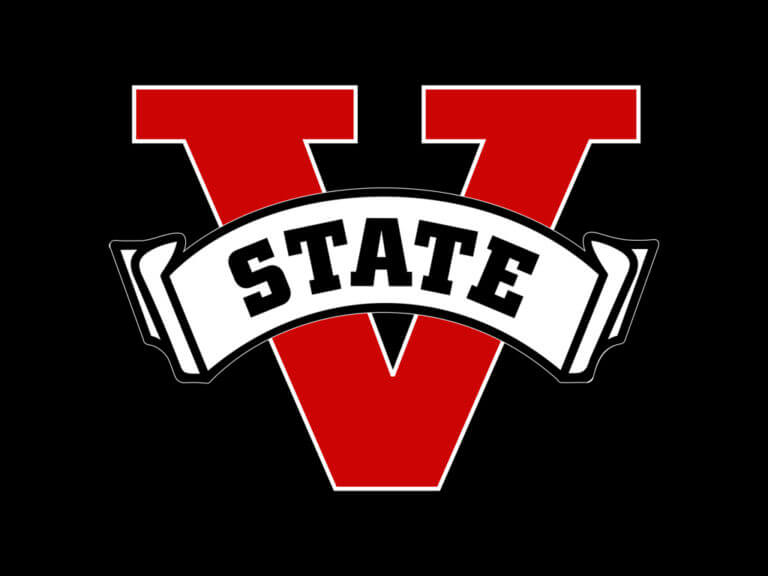 Paralegal & Legal Study Opportunities at Valdosta State University
Valdosta State University appears in our ranking of the Top 10 Best Value Online Bachelor's Degrees in Paralegal Studies.
Valdosta State University offers many ways to study paralegal and legal support through a variety of courses, training seminars, degrees, and certificate programs. Some classes are offered through The Center for Legal Studies, which provides online classes through partnerships with various universities. Those programs are part of the university's Extended Learning and Continuing Education programs. Students may also enroll in the Bachelor of Arts Degree with a Major in Legal Assistant Studies from the Department of Political Science or add a minor in Legal Assistant Studies to their major in another area. Not only are the Continuing Education courses available online, but the bachelor's degree program is also available online, as well as in a traditional on-campus format.
Students who choose the Bachelor of Arts degree route will complete formal coursework in legal studies and will need to declare a minor in a related field to graduate with the degree. Students can also join Phi Alpha Delta Law Fraternity, which is a professional fraternity that helps advance the industry and services a student can provide to the profession of law. Some of the careers available to graduates of the program include Law Office Manager, Lawyer, Legal Assistant, Real Estate Assistant, or Title Examiner. Students will need to obtain a law degree after receiving their bachelor's degree if they wish to become a lawyer and eventually become licensed by the American Bar Association. Classes students will take in the program include Writing for the Legal & Social Science Professions, Legal Research I, Principles of Logic and Argumentation, and Introduction to Paralegalism.
Students who aren't interested in enrolling in a bachelor's degree program can instead choose to enroll in any of the courses offered by the university in cooperation with The Center for Legal Studies. Some of those courses include Legal Investigation Certificate Course, Personal Injury for Paralegals, Software Essentials for the Law Office, and an Advanced Paralegal Certificate Course. There is also a valuable class called Preparing for the LSAT, which is for students who want to apply to law school eventually. One of the unique features of the legal courses at Valdosta State University is the ability of the student to focus in a particular area of law like dispute resolution, intellectual property Law, or law in the medical profession.
About Valdosta State University
Established in 1906, Valdosta State University is one of the four state schools in the state of Georgia. The school began as the South Georgia State Normal College and would transform into a women's college in 1922 after which it would become coeducational in 1950. The school would gain university status in 1993. The university has more than 11,000 students enrolled at its 168-acre campus, as well as through its online programs. Students from all 50 states attend the university, which also provides classes to military students at Moody Air Force Base. The school's official colors are red and black, and the school's mascot is named Blaze. The university offers degrees from the associate's through the doctoral level, as well as several certificate programs and individual class offerings on various subjects.
Valdosta State University Accreditation Details
Valdosta State University's regional accreditation agency is the Southern Association of Colleges and Schools Commission on Colleges. There are many academic programs at the university that have gained accreditation or membership from various professional organizations and national accrediting groups. The university's programs in music have been accredited by the National Association of Schools of Music, and the communications major at the university gained Certification in Education for Public Relations from the Public Relations Society of America. The Computing Accreditation Commission of ABET has accredited the Bachelor of Science in Computer Science, and the school's programs in business and accounting are accredited by the Association to Advance Collegiate Schools of Business. The Commission on Collegiate Nursing Education has accredited the Bachelor of Science in Nursing and the Master of Science in Nursing.
Valdosta State University Application Requirements
Valdosta State University offers several pathways to enrollment for first-year students, homeschooled students, and international students, as well as opportunities for dual enrollment, transfer students, and non-traditional students. The university offers admissions on a rolling basis, and students receive a notice of the school's admission decision within ten days of all application materials having reached the university. To gain admission as a freshman, a student must achieve a 19 on the ACT or a 980 on the SAT. Students will find different application requirements for the graduate programs at the university. For example, an applicant to the Master of Music Performance program will need to submit an online graduate application, one official transcript, three recommendations, and a medical form. Some programs have enrollment limits, too, so students should call the school department directly to determine whether there are any spots available and whether they should apply.
Tuition and Financial Aid
Undergraduates studying on campus at Valdosta State University will pay $2,665 for in-state tuition or $9,405 for out-of-state tuition. Various fees will also be assessed including a health fee, activity fee, technology fee, and transportation fee, as well as a handful of other fees. Students may choose to live in a residence hall at the cost of $2,075 for a double occupancy room and buy a meal plan at the cost of $1,950. Graduate students at Valdosta State University will pay $2,982 for in-state tuition or $10,763 for out-of-state tuition. Like undergraduate students, graduate students will pay a variety of other fees on top of the base tuition rate. Students attending classes online usually won't pay fees associated with on-campus study. Tuition fees for online undergraduate students are $226 per credit hour or $678 per three-hour course. Tuition for graduate students online is $293 per credit hour or $879 per three-hour course.
Financial aid is available in a variety of formats at Valdosta State University including traditional student loans, scholarships, grants, and private student loans. The Free Application for Federal Student Aid is available for submission starting October 1st, and students should submit their form at this early date even if they're not sure if they've been admitted to the university for the following school year. Students may be asked to submit supporting documents to the university after submitting their FAFSA form and will receive a financial aid award from the university when all submissions are complete. Students interested in any of the paralegal and legal research opportunities at Valdosta State University should inquire with the financial aid office to determine whether they may qualify for student aid.