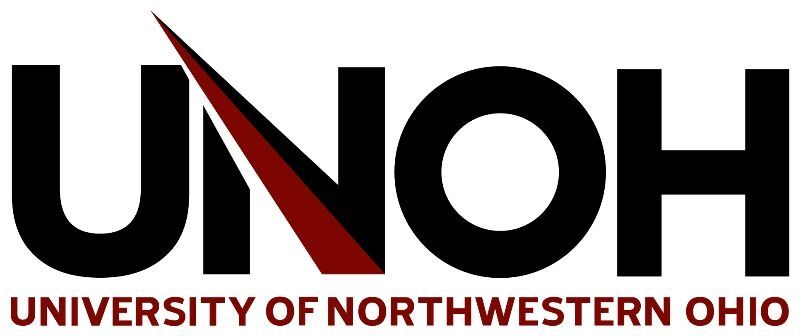 Paralegal Programs Available at the University of Northwestern Ohio
The University of Northwestern Ohio appears in our ranking of the 50 Most Affordable Online Paralegal Degree Programs.
The University of Northwestern Ohio offers a legal assisting program for those who want to find paralegal work. More than 90% of the graduates of this program either enroll in an advanced paralegal studies program or find legal assisting work within the first six months. Students earn an Associate of Applied Business degree in Legal Assisting once they complete 108 credits of work. At least 32 credits will come from the general education core. This includes a course that introduces them to college.
Legal assisting majors will take 73 credits of classes that include both paralegal and business courses. Introduction to Business allows students to look at some of the practices and principles in the business field. In Legal Research and Writing I and II, students learn how to use law libraries and other resources. It also teaches them how to evaluate their sources and put their findings together into reports for lawyers. There is also a Legal Capstone that helps students put their skills into practice as they write a final paper. They'll also have the chance to take courses in different areas of the law and the legal system.
An online degree in legal assisting is also available from the university. Though it includes all the same courses as the traditional program, it is open to students who live outside of northwestern Ohio. Students will take many classes on the different types of law, including Real Estate, Domestic Relations, Probate Administration and Litigation. The university also asks that they take other classes to make sure that they can handle working in a law firm such as Introduction to Word Processing Applications and Spreadsheet Applications.
About the University of Northwestern Ohio
The University of Northwestern Ohio is a private university also known as UNOH in Lima. Established in 1920 as the Northwestern School of Commerce, it became one of the top schools for business majors in northwestern Ohio. It became the Northwestern Business College in 1970 and the Northwestern Business College and Technical Center in 1974 before adopting the name Northwestern College in 1990. The college continued using this name up until 2000, which is when it became UNOH. Not only was UNOH the first college established in Lima, but it added the first paralegal program in the region in 1987. This gave students the chance to gain some legal experience and become better equipped to work as paralegals. The university was also the first in Lima to open a Microsoft IT Academy.
UNOH is the only university in Lima and one of the only in northwestern Ohio to offer both associate and bachelor options as well as graduate programs. It added some online courses to its curriculum, which led to the university introducing full online programs later. Undergrads in any of its programs also have the option to live on its campus, which most schools that offer associate programs do not offer. That helped its enrollment reach more than 4,500 students.
University of Northwestern Ohio Accreditation Details
The North Central Association of Colleges and Schools (NCACS) awarded UNOH regional accreditation during its early years. It still has regional accreditation, but it now comes from the Higher Learning Commission (HLC), which took over that organization. Students who need help paying for the cost charged by the university can use the financial aid that they get through the Free Application for Federal Student Aid (FAFSA). They can also transfer to UNOH and get credits for their past work and take their credits when they transfer to a different school.
University of Northwestern Ohio Application Requirements
Though UNOH requires an application, it gives students multiple options as to how they will complete those applications. They can use the online system, send a paper copy through the mail or fill out the application in person on the university's campus. That third option is best for those who have some questions and students who want to make sure that they complete all requirements. UNOH encourages students to contact the admissions department directly, which lets them speak with a counselor too. Once students submit an application and pay the $20 processing fee, the university will review the application and make a decision in four weeks or less.
UNOH offers both full and conditional acceptance. Full acceptance goes to students who met all requirements and has a high school diploma with high grades. Conditional acceptance means that students can only sign up for one semester of classes. The university will then look at their grades to decide if they can continue. Those who scored at least 18 on the ACT can take college-level courses at the university, but students will need to submit their official scores. UNOH requires that all other students take a placement exam. Basic English and Review Math are two courses that students will need to take if they do not receive a passing score on that exam.
Tuition and Financial Aid
Legal assisting majors pay $230 per credit hour for all the courses that they take in this program. If they decide to enroll in the online legal assisting program, they will pay $275 per credit hour. Both veterans and military students on active duty qualify for a discount. This discount also applies to National Guard members and allows them to pay $165 per credit hour in the legal assisting program. To live on the UNOH campus, students will need to fill out a housing application and pay a $100 fee. The cost of on-campus housing ranges from $475 to $1,350 per semester.
Financial aid packages go to students who use the UNOH code on the FAFSA and file before the beginning of the semester. It's important that students file early to get as much as aid as possible. Scholarships provide students with funds that they can use to pay their tuition and other direct costs. There are several scholarships that legal assisting majors qualify for up to $5,000 a year. Students can use any of the direct loans that the government offers, get grants and qualify for work-study too. The University of Northwestern Ohio allows students in the traditional or online paralegal program maintain their financial aid each year when they keep their grades high and file the FAFSA.