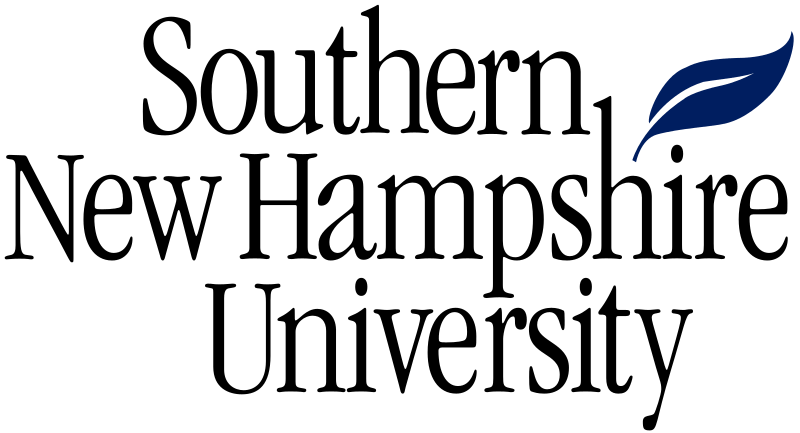 Paralegal and Law Studies Programs at Southern New Hampshire University
Southern New Hampshire University appears in our ranking of The 19 Cheapest ABA Approved Online Paralegal Programs.
Paralegals are professionals who help lawyers as they prepare for court cases and meet with their clients. While Southern New Hampshire University does not offer a traditional paralegal studies program, it does offer both online and offline options for students who want to work in the legal field. These programs can help students learn what it takes to assist attorneys and get them ready for law school too.
The main program available is a Bachelor of Arts in Law and Politics. It includes an internship requirement because the university wants students to develop skills in the field. Some of its former students worked on major campaigns and had the chance to help politicians get elected to public offices. Students actually learn how law and politics relate to each other and the fundamentals of international politics. The 120 credits in this program include both general education courses and classes within the major itself. Those courses can include Social Science Research Methods, International Relations, World Legal Traditions, The American Law Tradition and The Modern World: Exploring the Past.
Students planning to work as paralegals and those who want to attend law school may want to enroll in the university's pre-law certificate program. This program features just seven courses and allows students to earn a certificate on top of earning a degree. Many of the courses in this program will count towards the electives that students need to take in a degree program. They'll take Advocacy and the Law and two other required courses before taking classes in specific areas of law. Those classes can include Business Law, Criminal Law, U.S. Environmental Law and Politics and Law and Evidence.
Southern New Hampshire University now offers a Bachelor of Science in Criminal Justice in Legal Studies and Advocacy that can also help paralegals learn more about the legal field and prepare students to work in this field. This program includes introductory courses that teach students about the law, but it also includes four classes from within the legal studies and advocacy concentration. Students will take Administrative Law, Forensic Psychology, Law, Justice and Family and The Victim and the Justice System. The university offers its criminal justice program with other concentrations too, including corrections and police administration and operations.
About Southern New Hampshire University
Southern New Hampshire University is a university in New Hampshire known for its online degree programs. Founded in 1931 by a former businessman and his wife, it opened with one small campus that offered courses for secretaries and others who wanted to work in the growing business industry of the state. The school changed names a few times and became the New Hampshire Business College in the late 1960s after receiving an education charter from the state. This college moved to a new campus and saw enrollment grow after it took over some of the programs offered by another local college that closed. It adopted the Southern New Hampshire University name in 2001 and now goes by that name as well as SNHU.
SNHU is now one of the most rapidly growing school systems in the nation. Much of its success relies on the online programs implemented in recent years. Though only 8,000 students took online classes during the first years those programs went live, more than 80,000 students now take those classes each year. SNHU also has an enrollment of more than 4,000 students in terms of traditional students who take classes on its Hooksett campus.
Southern New Hampshire University Accreditation Details
The New Hampshire Department of Education Division of Higher Education granted approval to SNHU after an extensive review of its practices and principles. This lets students know that the university will look out for their needs and that it will offer all the opportunities they want. The university also has New England Association of Schools and Colleges (NEASC) accreditation. This regional accreditation allows SNHU to give financial aid to students with funds that come from the federal and state governments and to give its students degrees when they complete their program requirements.
Southern New Hampshire University Application Requirements
There are only three steps in the SNHU application process. Students will start with the application that it designed and put online. The university requires that students create accounts with the site but does not charge them an application fee. They will submit that application and then arrange for SNHU to receive transcripts from any of the schools or colleges they attended. Students can also fill out an electronic request form, which allows the university to get their transcripts. The only other requirement is an electronic form that students will fill out and sign online. This tells the university that the applicant either has a high school diploma and the date he or she graduated or that the individual has a GED. SNHU does not require standardized test scores or any other documents. It has the same application requirements for any student applying to the online criminal justice program or any of its certificate programs.
Tuition and Financial Aid
The basic cost of attending SNHU includes a tuition rate of $320 per credit hour. Students pay $960 for each course taken unless they qualify for one of the university's discounts. Any member of the service, their spouses and their children qualify for a discount that reduces their rates to $225 per credit hour. Nursing students who attended any community college in New Hampshire qualify for a discount too. The university allows students who attended any other school to transfer their credits into a new program, but it requires that they fill out an evaluation form and submit their transcripts.
Incoming freshmen can receive as much as $20,000 a year in financial aid from the university. SNHU requires that those students use the FAFSA and that they submit this form by the late spring or earlier. Grants are available in sizes ranging from $100 to $1,000 a year and go to students who meet some financial requirements. There are more than 20 scholarships too that include one for children of alumni and one for students who need help with their housing costs. Southern New Hampshire University financial aid packages can help students in its legal programs pay for their classes and other expenses.