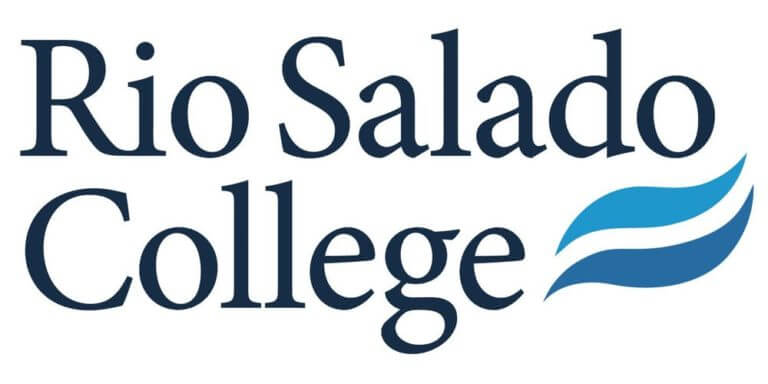 Preparing for Paralegal Jobs at RSC
Rio Salado College appears in our ranking of the 10 Most Affordable Online Associate's in Paralegal Studies Degree Programs.
Featured by the Arizona Paralegal Association (APA), Rio Salado College confers an AAS in Paralegal at Tempe or online via RioLearn for pre-professional students called to legal case management careers under licensed lawyers' supervision. Chaired by Prof. Angela Kwan, the 64-credit, HLC-accredited degree focused on the administration of justice reports average PayScale pay of $42,300 annually. Required courses, such as Legal Investigation and U.S. Constitution, have flexible eight- or 16-week blocks with free access to WestlawNext software. For hands-on experience, sophomores complete 160 internship hours at diverse hosts, including the Center for Disability Law, Coalition Against Domestic Violence, Glendale Prosecution's Office, Mesa City Attorney's Office, and Sorenson Law Firm. Starting 26 times yearly, the Certificate of Completion in Paralegal boasts a 93 percent on-time graduation rate for a judicial system introduction. Headed by Prof. Gina Pinch, this 39-credit, 48-week option requires at least "C" grades in online courses like Fundamentals of Litigation and Office Technology.
About Rio Salado College
Rio Salado College originated on March 14, 1978, when the Maricopa County Community College District started one of the nation's first institutions teaching remotely at 180 sites. In 1979, FasTrack courses began at Luke Air Force Base in Glendale to assist military members. Accredited in 1981, Rio Salado received a U.S. Department of Education Award of Excellence in 1985. Two years later, the Dual Enrollment Program launched for credits during high school. Bestowed the 1993 Governor's Pioneer Award for Quality, RSC went digital for internet classes in 1996. By 2002, Rio Salado College had earned the prized Golden Apple and Sloan Consortium Award for Online Access. Physically, RSC added the 60,000-square-foot Hohokam Drive Center in 2006 to locations from Queen Creek to Phoenix. In 2008, the Textbook Savings Program debuted to cut Rio supply costs by 50 percent. Budgeting $111 million, Rio Salado College now employs 1,572 faculty teaching 54,694 Waves, including AAS in Paralegal majors, at a 34:1 ratio within 600+ courses. WalletHub ranked RSC 358th for career outcomes and 430th for value nationally. Community College Week named Rio America's third best school for certificates. OnlineColleges.net also placed the Paralegal Program among the top 20.
Rio Salado College Accreditation Details
On August 20, 2012, Rio Salado College underwent a systematic evaluation from the Higher Learning Commission of the North Central Association (HLC-NCA) to renew the Level I accreditation and Continuous Quality Improvement plan through 2022 under its sixth president, Dr. Chris Bustamante, who served in the Arizona House of Representatives. Based 1,746 miles northeast via Interstate 40 in Chicago, this superb 19-state Southwest accreditor is recognized by the U.S. Education Department to ensure standards compliance for RSC's 38 associate and 96 certificate options at 13 campuses or online. Rio Salado is approved by the National Council for State Authorization Reciprocity Agreements (NC-SARA). Specifically, the AAS in Paralegal also adheres to National Association of Legal Assistants (NALA) requirements for certification.
Rio Salado College Application Requirements
Getting into Rio Salado College is labeled "least selective" by the U.S. News & World Report since open enrollment allowed 100 percent of the 5,016 Fall 2017 entrants. First-year Waves splashing into the AAS in Paralegal typically graduate from high schools that are regionally accredited. Obtaining the High School Equivalency diploma by scoring at least 145 on GED subjects and passing the AZ Civics Test would qualify. Minimum grades in 9-12 aren't posted, but ranking in the upper half of one's class is suggested. Dual enrollment students under age 18 must reach the 930 SAT or 22 ACT benchmark. Non-native English speakers must take the TOEFL for a 173 Computer, 61 Internet, or 500 Paper score. A maximum of 45 college and military credits are transferrable. Each of the 90-minute CLEP exams like American Government and English Literature count for three-credit courses. The Maricopa to ASU Pathways Program requires cumulative associate GPAs above 2.50.
Rio Salado College admits freshmen and transfers on a rolling basis year-round. The traditional 16-week semesters have priority dates of July 17th, December 4th, and March 36th. Incoming AAS in Paralegal majors can register anytime for shorter eight-week block sessions too. Simply select a Maricopa Enterprise ID and file the Student Admission Application online for free. Official documents can be sent to 2323 West 14th Street in Tempe, AZ 85281. Submit standardized test results via institutional code 7959. Schedule an Accuplacer College Placement Test session otherwise. Supplemental items include the proof of lawful presence, financial support verification, health insurance form, and immunization record. Pose further questions to (480) 517-8580 or academic.advisement@riosalado.edu.
Tuition and Financial Aid
For 2018-19, Rio Salado College is billing AAS in Paralegal students from Maricopa County $85 per credit. Out-of-county Arizona residents pay $401 per credit. Campus out-of-state undergrads are charged $326 per credit. Online Paralegal courses are discounted to $215 per credit though. The Western Undergraduate Exchange Program costs only $127 per credit. County senior citizens deduct 50 percent to $42.50 per credit. A registration processing fee of $15 is added each semester. Two-year Associate in Applied Science tuition ranges from $5,440 to $25,664 total. The Certificate of Completion costs $3,315 to $15,639 overall. Note that Rio Salado also suggests budgeting $5,152 for rent, $1,390 for books, and $3,680 for personal expenses yearly.
According to the NCES College Navigator, the Financial Aid Office at Rio Tower helps 86 percent of incoming RSC Waves reel in median assistance of $2,358 for $9.11 million combined. Collegiate funds include the Nina Mason Pulliam Legacy Scholarship, B. Davis Scholarship, Lois Kellogg-Duncan Memorial Scholarship, GateWay ESL Scholarship, Degree Completion Scholarship, Central Arizona Project Scholarship, James Raab Memorial Scholarship, and Rick Jones Memorial Scholarship. The Presidents' Honors Scholarship covers full in-state tuition for undergrads with minimum 3.25 GPAs. Annually, two distinguished learners are nominated for the $1,000 All-Arizona Academic Team Scholarship. The Arizona Community Foundation offers 100+ opportunities, such as the Camelback High School Scholarship, Vicki Piña Scholarship, Pride Scholarship, and Thatcher Scholarship. Eligibility for the Federal Pell and FSEOG Grant is determined by FAFSA forms coded 014483. Available Federal Work-Study positions compensate at least $10.50/hour. Low-interest Federal Subsidized and Unsubsidized loans are repaid after graduation. Arizonans can also pursue the LEAP Grant, Early Graduation Scholarship, ACSF-Carstens Scholarship, and Linda Crowell Memorial Scholarship.
Keep reading about Rio Salado College at the Paralegal Program website.