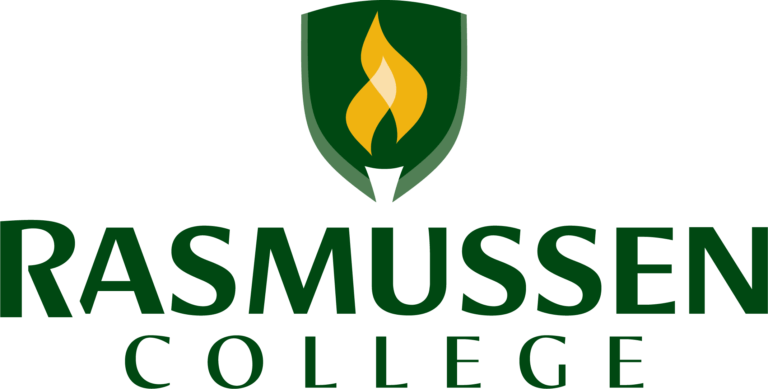 Paralegal Studies Programs at Rasmussen College
Rasmussen College appears in our ranking of the Top 10 Online Paralegal Degree Programs
Paralegals today must have formal training before working in the field, and Rasmussen College offers both an associate and a certificate program for those future workers. Both programs are available from its School of Social Justice, which allows students to study criminal and civil law as well as other subjects. Each program prepares students for working as paralegals, legal assistants, file clerks, contract specialists and in similar positions.
The college's paralegal certificate program takes one year to complete and is available both online and on one of the Rasmussen campuses. Rasmussen recommends that those who need more support and students who learn best with individualized learning enroll in a traditional program. The online program is best for self-learners who can handle working on their own. Students must take 16 courses and complete a total of 61 credits to earn a certificate. The college allows students to enroll in just one certificate program or to earn two certificates or a certificate and a degree.
Rasmussen College also offers an associate's degree in paralegal studies online and on its campuses. This is also available as a Flex Choice program, which allows students to save money on the cost of finishing a degree because they get credit for their past experiences. Students will need to submit transcripts and records to the college that shows the training, education, and programs they completed in the past. The college will use those records to award students some credits. Self-directed assessments are also available, which allow students to take exams for course credit.
Students in the associate's program must take at least 94 credits up to 96 credits depending on where they live and the degree requirements in their states. They typically take 24 courses that are worth up to four credits a piece. Those courses include Legal Research, Law Office Technology: Cyberspace and the Paralegal Profession and Introduction to the Law and Legal System. Rasmussen College offers this program on its campuses in Kansas, Wisconsin, Minnesota, Florida, and Illinois.
About Rasmussen College
Rasmussen College is a private college that consists of multiple campuses in the Midwest. Established in 1900, it opened as the Rasmussen Practical School of Business with one campus in Minnesota. Walter Rasmussen opened the school because he felt that there weren't enough trained professionals capable of working in the business field at the time. Though a small number of women enrolled in the school during its early years, the number of female students grew rapidly near the end of the 1920s. He passed the operations of the school to his two sons who quickly set about establishing new campuses. They took over the former St. Cloud Business College as well as the Northern Technical School of Business and established new campuses in other states.
The college now has campuses in five Midwestern states, including Minnesota and Kansas. Students can also take classes in Florida. Enrollment at Rasmussen grew even larger after the college introduced online courses in 2002. More than 100,000 students graduated from its degree programs over the years, and nearly as many students earned their certificates from the college. Across all its physical campuses and its online campus, Rasmussen College has a total enrollment of more than 10,000 students.
Rasmussen College Accreditation Details
The Higher Learning Commission (HLC) granted regional accreditation to Rasmussen College through its North Central Association of Colleges and Schools (NCACS). Regional accreditation applies to each program offered by the college and gives it the authority to establish program requirements and award degrees to students who meet those requirements. It also lets RC create financial aid packages and get federal and state funds that it passes onto its students. This type of accreditation also allows transfer students to get credit for the college classes they already took.
Rasmussen College Application Requirements
Rasmussen makes applying to college easy for first-time college students. Those students can contact the college in three different ways. They can visit the college's website and talk with an advisor in real time or they can fill out an information request form online. The college also welcomes students to tour their closest campuses and to schedule an appointment with an advisor. First-time students will talk with an advisor or a program manager and work with that professional to fill out an application. They will then take an entrance placement exam that places them in math and other courses based on how well they do on that exam. Rasmussen also asks that students complete an orientation before enrolling in classes.
Transfer students can easily complete their degrees at this college, which accepts more than 200,000 transfer credits every year. These students must talk with a program manager and submit proof of the credits they earned. The college accepts military and professional records and documents for course credit too. Both transfer and military students will need to take an entrance exam and talk to a program manager before they can register for classes. Rasmussen will generally accept any student who can pass this exam.
Tuition and Financial Aid
Students who want to know how much it costs to earn a degree from Rasmussen College can use the college's cost estimator. The college charges $260 per credit for its paralegal courses. This brings the total cost of the associate's degree program up to $24,440, which includes nearly $5,000 in fees. Those in the certificate program pay the same rate per credit hour but take fewer classes, which will bring their total up to $18,935. Prospective students may want to look at the costs charged by local campuses because some states charge higher rates than others.
The first step in getting financial aid from Rasmussen College is the completion and submission of the FAFSA. Students can now create an account or access an existing account on October 1. Undergrads in a paralegal program can get grants such as the Federal Supplemental Educational Opportunity Grant and borrow subsidized student loans. Rasmussen offers a fast-track discount that lets students take as many credits as they want in a single semester and pay for just 16 credits. The college offers military and corporate discounts and some scholarships too. Students majoring in any of its paralegal studies programs can qualify for any of the Rasmussen College scholarships.