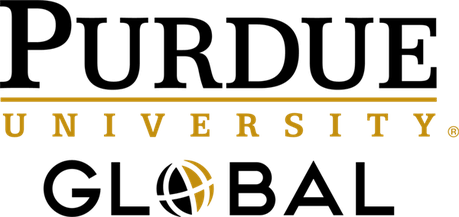 Paralegal Studies Programs at Purdue University Global
Purdue University Global appears in our ranking of the Top 10 Best Value Online Bachelor's Degrees in Paralegal Studies.
Purdue University Global is a branch of Purdue University that maintains all its online degree programs. Future paralegals can take individual courses online that teach them about the law or they can enroll in either a certificate or a degree program.
The most basic program is its Pathway to Paralegal Certificate Program. It features 10-week courses and expects students to do at least 15 hours of work in their classes every week. Introduction to Legal Research, Law Office Management and Legal Research and Writing are just a few of the courses in the certificate program.
The university also offers an online legal secretary certificate program that prepares students for working with attorneys who specialize in civil cases. This program has several start dates each year and often allows students to start at the beginning or the end of the month. Students learn legal terminology, how to communicate with other professionals, the theories behind legal practices and how to think critically about issues.
An online Associate of Applied Science in Legal Support and Services can help students start out their legal careers on the right foot. This program features 90 credits of courses that prepare students to take the national exam to become a paralegal. Students can use Purdue University Global to prepare for that test and to go over some of the questions on the exam too. The core paralegal courses that students take will include Introduction to Torts, Introduction to Legal Technology, Criminal Law, Family Law and Introduction to the Law and Legal Profession.
Students can earn a bachelor's degree in this same subject area after taking 180 credits of courses. They have the option of finishing the associate program and spending just two more years to complete a bachelor's degree.
About Purdue University Global
Purdue University Global is an online university that offers degree and certificate programs at all levels. Though the name is new, the school itself is not. It actually started life as Kaplan University. Founded in 1937, this large university system started out with one small campus in Iowa. Known as the American Institute of Commerce, it focused on programs in business. The school would later grow to include campuses across the Midwest and then across the United States. Most of these campuses were in business parks located within major cities. Financial issues led to Kaplan shutting down some of those locations. Purdue University decided to purchase Kaplan in 2017 and established Purdue University Global the following year. It uses the PG abbreviation to separate it from the main university system, which operates campuses across Indiana.
Purdue established PG because it wanted to expand its online offerings and because it wanted to reach more students. Graduates of its programs now receive a distinct diploma that shows the name of the university and its own unique seal to separate itself from the main university. With an enrollment of more than 30,000 students, PG now ranks as one of the largest online colleges in the world. Students can take classes from seven different colleges, including the School of General Education and the School of Business and Information Technology. Though PC is still a new system, it hopes to increase the rate of students who completed the programs offered by Kaplan, which were just over 20%.
Purdue University Global Accreditation Details
The National Association of Legal Assistants (NALA) granted full approval to Purdue University Global for its paralegal studies program because it prepares students for working in this field. Purdue itself has accreditation from the Higher Learning Commission (HLC), which is why the university can give students their degrees. This also allows online students to get the full financial aid packages that traditional students get when they enroll in any of the Purdue University campuses in Indiana.
Purdue University Global Application Requirements
Since taking over Kaplan University, PG changed some of the university's admissions requirements but retained some of those originally used by that school. The process of applying today includes just four steps. Students will start with the online information request form, which asks what they want to study, the level of education they have and where they live. An advisor will then contact the student and schedule an upcoming interview. This is when the student can talk about what he or she wants to study and when the student hopes to start. The university asks that students have an unofficial transcript on hand during this call.
During the interview, the advisor will fill out the application on the behalf of the student. This makes it much easier for students to apply. Those who have a high school diploma or an equivalency certificate can begin any of the university's programs. Once the interview is done, students will receive a PG ID and password that they can use when logging into the online system and signing up for classes. Students can then apply for financial aid too.
Tuition and Financial Aid
PG charges $371 per quarter hour for any undergrad taking courses online. This rate is the same for both degree and certificate students. It does have a limit though, which is the maximum that students will pay to earn a degree. Those in the associate program will pay a total of $22,500 to earn their degrees, while bachelor's students will pay no more than $45,000. Veterans of any military branch qualify for a discounted tuition rate of $230 per quarter hour, while those currently in the military pay a discounted rate of $165 per quarter hour. PC also reduces the rate for students who live in Indiana. Those students pay only $220 per quarter hour.
The university has financial aid counselors available to help students confused with the process of filing the FAFSA. As soon as this site goes live on October 1, students can submit copies of this form to apply for financial aid. Though there are a few grants available, most PG students use loans to pay their fees and costs. Those students will need to sign an online note that promises they will pay off their loans at a later date. They can use both federal loans and alternative student loans. Purdue University Global and its paralegal studies programs can help students develop the skills needed to find paralegal positions and pay off their loans.