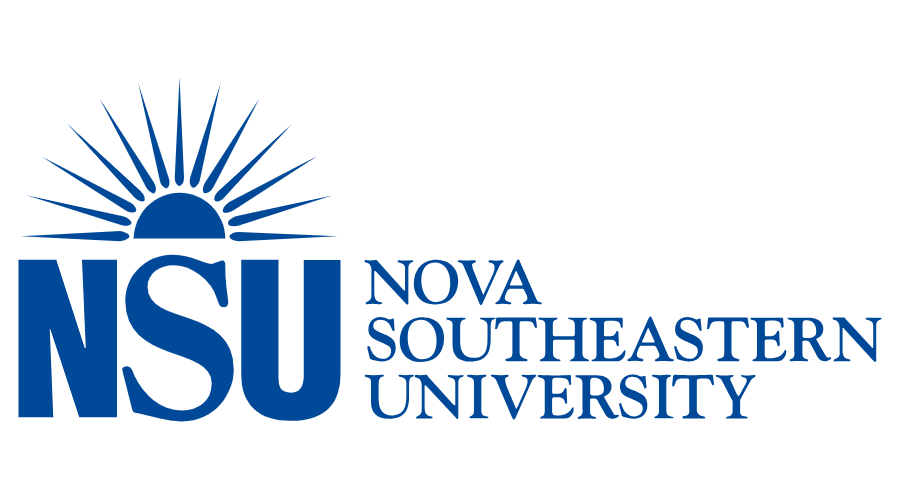 Paralegal Programs at Nova Southeastern University
Nova Southeastern University appears in our ranking of The 19 Cheapest ABA Approved Online Paralegal Programs.
Nova Southeastern University understands that students may want to learn more about paralegal studies without majoring in that area, which is why it offers a paralegal studies minor. To complete a minor, students only need to take 18 credits of courses, many of which will count towards their full degrees. Introduction to Law and the Legal Profession and Legal Research and Writing make up the paralegal studies core. Students must also take four electives from some of the available paralegal studies courses. The university designed its paralegal studies minor for students who want to learn about the legal world but want to major in another subject.
A Bachelor of Science in Paralegal Studies is also available from the university and its College of Law. At the end of the program, students will present their portfolios that show some of the work they completed. They must get approval from the college and pass an exit interview before they can get their degrees. The program includes a paralegal studies core that is worth 45 credits and includes Criminal Law and Procedure, Wills, Trusts and Estates, Torts and Civil Litigation and Corporate Regulation and Change. Students will do a practicum, but they can also do an internship to complete one of their electives. Other electives include Debtor and Creditor Relations, Pleadings and the Courts, Advanced Practices in Criminal Law and Elder Law.
Students who already have their undergrad degrees can sign up for the university's certificate program in paralegal studies. In addition to their classes, students must make arrangements to take some exams at study centers and regional locations near them. Those tests ensure that students understand the materials presented to them. The certificate program includes 10 courses that are worth a full 30 credits, including Business Relations and Organizations, Criminal Law and Procedure and Introduction to the Law and Legal Profession. Nova Southeastern University now offers a BS in Paralegal Studies online too.
About Nova Southeastern University
Nova Southeastern University is a private university in Florida that once went by the nickname Nova but now uses the NSU abbreviation. The university received its charter in 1964 and operated as the Nova University of Advanced Technology. It kept this name for a decade before becoming Nova University and then Nova Southeastern University in 1994. Though it established its main campus in Fort Lauderdale, NSU moved to Davie, Florida in later years where it had more room to grow. It still maintains its main campus in that city. There are also campuses in North Miami Beach and Dania Beach as well as extension and regional centers in seven cities in Florida and one in Puerto Rico.
NSU offers more than 50 majors for undergrads and awards both bachelor and associate degrees to those students. It is one of the only schools in Florida that offers both two-year and four-year degree programs for undergrads. While Times ranks NSU on the global level, it ranks as one of the nation's top colleges, according to Washington Monthly, U.S. News and World Report and Forbes. The university's enrollment now includes a few hundred graduate and doctoral students and more than 4,000 undergrads.
Nova Southeastern University Accreditation Details
NSU has the regional accreditation that allows the university to accepts the credits that students earned from another school into one of its degree programs. That accreditation comes from the Southern Association of Colleges and Schools (SACS) and also allows NSU to receive funds from the government and award financial aid packages to students who need help.
Nova Southeastern University Application Requirements
The early application deadline for NSU is November 15 each year. Students applying for early decision must agree not to apply to any other college and to attend NSU if accepted. The deadline for all other students is February 1, which is also the deadline the university recommends for those applying for financial aid. Students applying to other schools can use the Common Application, but NSU has its own application that students can use too. No matter which application they use, they will also need to pay a $50 application fee.
Those using the university's application can upload a writing sample such as papers they wrote in their high school classes. The Common Application gives students five essay prompts and asks them to write a short essay in response to one of those prompts. This application also requires a school report. NSU also asks that students have their high school guidance counselors send in their unofficial transcripts. Those counselors can submit letters of recommendation on behalf of their students, and students can submit letters from other references too. Homeschooled students can submit either their scores from a student assessment test or a teacher evaluation. All students should provide NSU with their official SAT or ACT scores also.
Tuition and Financial Aid
Paralegal studies majors can take 12 to 18 credits for a flat rate of $14,970 per semester. Students who take 11 or fewer credits pay $998 per credit hour instead, which is the same rate the university charges of students who go over the 18 credit amount. A special program allows military students to take classes online for a lower rate of $590 per credit hour. Some students will also want to live on the NSU campus in Florida. Those students will pay at least $8,470 a year for both a meal plan and a dorm room.
NSU recommends that students submit the FAFSA as soon as possible after it goes live in October to avoid any issues or delays with getting their financial aid. The FAFSA can help students secure loans for the coming year, get federal and state grants and find a job working for the university in the work and study program. Though NSU accepts external scholarships, it encourages prospective students to look at some of its own funding programs. There are now 90 different institutional scholarships available from the university itself. Its merit scholarships award students money based on factors such as their standardized test scores and cumulative high school grade point averages. Students can also apply for scholarships based on their majors. Nova Southeastern University offers several paralegal studies programs and financial aid packages for students in those programs that include grants, loans, and scholarships.