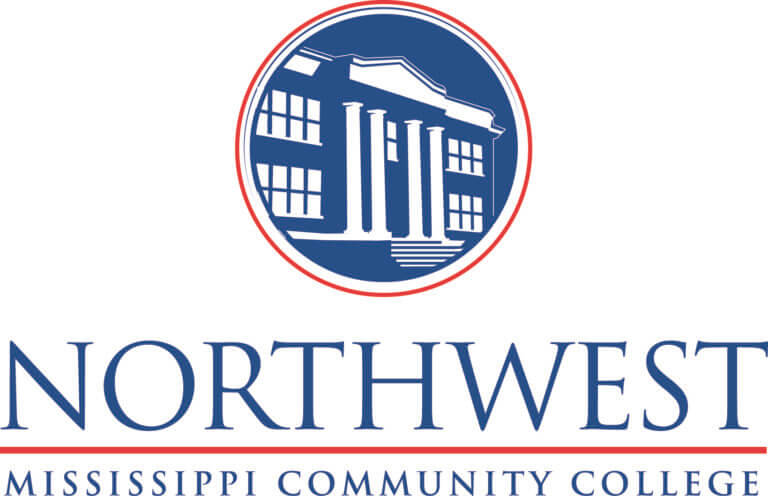 Paralegal Program at Northwest Mississippi Community College
Northwest Mississippi Community College appears in our ranking of the 50 Most Affordable Online Paralegal Degree Programs.
The paralegal program at Northwest Mississippi Community College prepares students to work as legal secretaries and similar positions in the legal field. They learn the basics of government and corporate law and about nonprofit law too. As a paralegal technology program, it also teaches students how to use different types of legal software and programs. It's available on two of the Northwest Mississippi Community College campuses and as an online program.
Ranked one of the best online paralegal programs in the world, it includes 60 credits of courses and requires that students take 15 credits each semester. They will take four semesters of classes and graduate with an Associate of Applied Science (A.A.S.) in Paralegal Technology. The college allows students to take legal and paralegal classes in their first semester and put off their general education requirements until their last semesters. Paralegal technology majors will take courses such as Legal Research, Legal Environment of Business, Legal Writing, Family Law and Wills and Estates. Students also learn about property law and criminal law.
Northwest Mississippi Community College also offers a paralegal technology certificate program, which includes only 30 credits of classes. While students in the associate program take Public Speaking and other communication courses to ensure that they can handle speaking in front of others, the certificate program features only paralegal classes. Students will take some of the same courses that those in the degree program do, including Introduction to Law, Legal Research, Legal Writing and Legal Environment of Business. They'll also have the choice of which courses they want to take in which areas of the law based on where they want to work.
About Northwest Mississippi Community College
Northwest Mississippi Community College is a community college that also goes by the names of Northwest and NMCC. Established in 1928, the college took over the campus of the old Tate County Agricultural High School. Residents living in Tate County and Quitman County worked with the Mississippi Junior College Commission to help the high school make the transition into a community college. The college changed its curriculum and policies to assist incoming students at different points, including letting those attend during the Great Depression barter for their tuition. It also offered faster programs during World War II to help students earn their degrees quickly and begin helping the military.
NMCC has a main campus in Senatobia, which covers nearly 250 acres. It also operates the DeSoto Center Campus in Southaven and the Lafayette-Yalobusha Technical Center in Oxford. That third campus has large labs with updated software and programs that mimic the situations health science students would face in the field. More than 7,1000 students now attend Northwest Mississippi Community College. The college saw its enrollment grow after it added online degree programs such as the paralegal technology program.
Northwest Mississippi Community College Accreditation Details
The college has both accreditation and approval to offer degree and certificate programs in Mississippi. It has accreditation from the Southern Association of Colleges and Schools (SACS), which is why it can offer all types of associate degrees. This accreditation also shows that the college offers the career training that students need. As part of the American Association of Community Colleges (AACC), the college also offers programs for those who want to transfer to a college or university and into a bachelor's program. Some of the college's programs with approval or accreditation include its paramedic, aviation maintenance, funeral service technology, and automotive technology programs.
Northwest Mississippi Community College Application Requirements
Northwest gives students the choice between using a paper application or an online application. Those who choose the paper application will need to download the PDF from the website, print out a copy, complete and sign it and send it back to the college. The online application requires that student set up a username and password and that they put a physical home address on the form. They cannot submit the application with a post office box listed on it. Most students can complete the application in 30 minutes or less. Students who finished high school or have a GED and those who completed a home school program can use the same application.
Other requirements for NMCC students include an official GED or transcript, which must have a signature from someone who works for that school and the student's date of graduation. They will also need to provide military or college transcripts to get credit for the classes they already took or any of the military experiences they have. Mississippi residents must submit an ACT score too, but the college will accept an SAT score from any students applying from outside of the state. Those over the age of 21 do not need to provide a score. The college also asks students to establish in-state residency and prove their residency if they want to qualify for in-state tuition.
Tuition and Financial Aid
Any student who is a Mississippi resident and can prove residency qualify for the in-state tuition, which is $1,500 per term. Students do not face any extra charges as long as they take a full course load. Nonresidents pay the same rate with a fee of $1,200, which brings their costs up to $2,700 per semester. Students who enroll on a part-time basis and those who take summer classes pay $125 per credit hour as a Mississippi resident and $225 per credit hour as a nonresident. The college also offers meal plans that start at $250 per week and housing that costs up to $825 per semester. Most of the dormitories on the college's campus are not coeducational.
Students who need help with the financial aid process can speak to a counselor on any of the three Northwest campuses. They can also contact those counselors online and over the phone. Those who complete the FAFSA can qualify for state grants and county grants based on where they live. They can also work for the college and take out loans or use their military benefits. Students with an ACT score of 15 or higher and those who are at least 25 years old can get scholarships from the college too. The financial aid packages offered by Northwest Mississippi Community College for students in the paralegal program can include multiple types of aid.