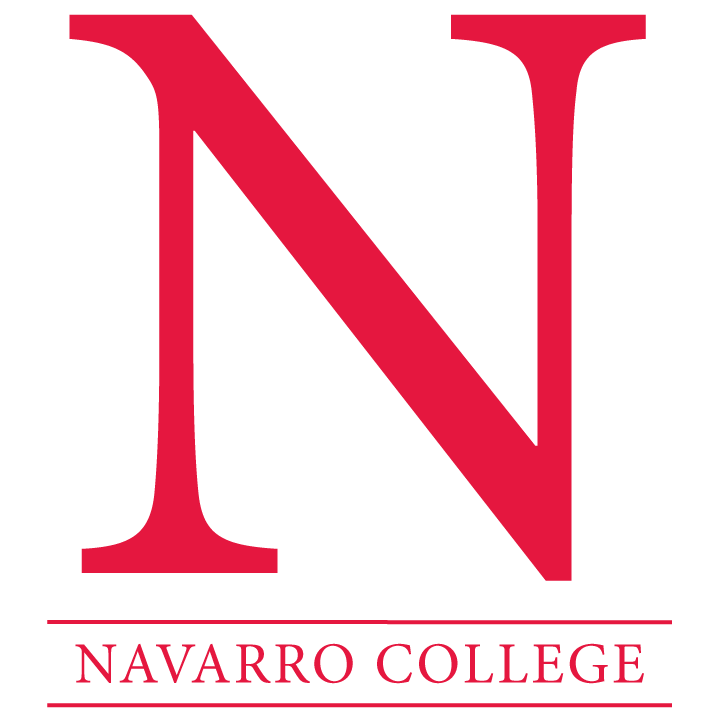 Paralegal Degrees Available at Navarro College
Navarro College appears in our ranking of the 50 Most Affordable Online Paralegal Degree Programs.
There are three options for study at Navarro College for students interested in paralegal work and the law. Available degrees include a Paralegal Studies (AAS), a Paralegal Studies with Criminal Justice Emphasis (AAS), and a Paralegal Studies Certificate. Each program has multiple starting dates each year, so students can enroll in the spring, summer, or winter.
There are six-week and 12-week terms available, and students must pay for their classes by 5 PM on the last day of registration. Students can use their paralegal degree to find work in the legal profession, as well as use the degree as a base for entering a four-year college and a bachelor's degree program. Although Navarro College offers some of its programs online, paralegal students must attend classes at one of the college's regional campuses.
Completion of either of the two associate's degree plans requires that students take at least 60 credit hours, and completion of the certificate program requires that students take a minimum of 36 credit hours. With the knowledge gained from these degree programs, students will understand how to conduct client interviews, maintain contact with clients, locate witnesses, and conduct legal investigations.
Students will also emerge from the programs with knowledge of organizing client files, creating legal documents, and assisting attorneys at official court proceedings like trials, hearings, and depositions. Graduates will understand how to organize information in advance of trial, manage a law office, and track important deadlines for the office's legal calendar.
Classes a student may take in the paralegal programs at Navarro College include Legal Research & Writing, Intro to Law, Intro to Paralegal Studies, and Civil Litigation. Other classes include Family Law, Wills, Trust, and Probate Administration, and a paralegal/legal assistant internship session. In an internship, students will receive mentorship from a professional working in the legal field.
Additional topics under discussion in the program include torts, personal injury, real property, criminal law, and management of law offices. In addition to an internship, students will also partner with a legal professional for their practicum experience where students will complete a total of 120 hours in the legal environment or workplace.
Students who choose the paralegal studies program with an emphasis in criminal justice will add classes like Criminal Law & Procedure, Introduction to Criminal Justice, Criminal Law & Procedure, and Business & Professional Communication. Students who are interested in management-level positions on the police force may want to choose the Criminal Justice emphasis in the college's paralegal program.
Non-law classes that students will need to complete in the associate's degree programs include Introduction to Computing, Public Speaking, and Composition. These and other non-law classes will provide the student with an excellent base of knowledge for eventually entering a four-year school.
According to information published by the college, a paralegal can expect to make an average of $38,020 to $56,080 a year in income, and the college also rates the employment outlook as "excellent" for future paralegals. Making the decision to enroll in the associate's degree plan or the certificate program will come down to a student's current work status and future plans.
About Navarro College
Navarro College is a public school in Texas with campus locations in Corsicana, Fairfield, Waxahachie, Mexia, and Midlothian. More than 10,000 students attend the college, which was originally established in 1946. The school's mascot is the Bulldog, and students on athletic teams play within the National Junior College Athletic Association in the Southwest Junior College Conference.
One of the interesting features of the classes offered at Navarro College is that high school students enrolled at nearby Waxahachie Global High School can enroll concurrently in college and graduate high school having already earned an associate's degree. The college is the site of a large planetarium that seats two hundred people and has a dome that's 60 feet in diameter.
Navarro College Accreditation Details
Regional accreditation for Navarro College is granted by the Southern Association of Colleges and Schools with the first accreditation occurring in 1954. The school has been reaffirmed in every reaccreditation cycle since. The college is also a member of the Texas Association of Community Colleges and the American Association of Community Colleges and is also approved by the Texas Higher Education Coordinating Board.
The college's degrees in health professions are accredited by several agencies that include the Commission for Education in Nursing, the Texas Board of Nursing, and the National Accrediting Agency for Clinical Laboratory Science. Accreditation is also granted by the Occupational Therapy Assistant program and the Physical Therapist Assistant Commission on Accreditation in Physical Therapy Education.
Navarro College Application Requirements
Students who want to apply to Navarro College and do so online don't need to pay an admission fee and don't need to submit a personal essay. Students who want to pay in-state tuition should provide proof of residency that is less than one-year-old. Students must submit their high school or college transcripts or evidence of having earned a GED.
After submitting an application to Navarro College through the AdmissionSubmit website, students will need to submit Evidence of Bacterial Meningitis Vaccination to the Office of Admissions & Records before being granted full admission. Students must also take the Texas Success Initiative (TSI) test before enrolling for classes.
Tuition and Financial Aid
Tuition and fees for students who are residents of the district served by Navarro College come to $740 each year and $1,145 for out-of-district students who are still residents of Texas. Non-Texas residents and international students pay $1,584 for tuition. Room and board costs for all students come to $2,133 and include a meal plan of 18 meals each week.
The estimated total cost of attendance for in-district students is $2,873, the total cost for out-of-district residents is $3,278, and the estimated cost for out-of-state and international students is $3,717. Students who want to qualify for the in-district tuition rate must live in the district for at least a year while establishing a permanent residence in the area.
Students are encouraged to apply for financial aid so that they might qualify for scholarships, grants, work-study, and student loans. The university suggests that most students receive a combination of most or all of these aid types. Navarro College awards more than a quarter of a million dollars in scholarships to students each year, and these awards don't need to be repaid and may be need-based or merit-based.