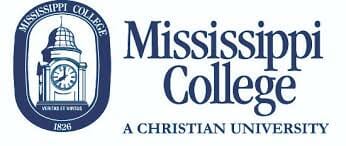 Paralegal Studies at Mississippi College
Mississippi College appears in our ranking of the Top 10 Best Value Online Bachelor's Degrees in Paralegal Studies.
The Department of History and Political Science at Mississippi College offers social science programs for students. One of the more popular programs within this department is its paralegal studies major. Majors can join Pi Gamma Mu, which is a national honors society. This society allows them to talk about all disciplines with the social sciences and to find connections between those studies. Graduates of this program work for many local law firms and for major employers such as the Mississippi Highway Patrol and the Supreme Court of Georgia.
Online students can select a minor in paralegal studies. They must take six courses to complete the 18 credits needed to fulfill this minor. Those courses include Introduction to Law, Civil Litigation I and II and Legal Research and Bibliography. Paralegal studies minors must pick a major in another area. Students in the Bachelor of Science program will take 46 credits to complete the college general education core and the 36 credits that make up the paralegal studies core. These classes include Wills and Estates, Real Property Law, Family Law, Legal Writing and Legal Office Management.
Mississippi College also offers a paralegal studies certificate program for those who already have a bachelor degree. This program includes just the core paralegal studies courses. The college expects that students will take general education courses from another school. Students in the full program can gain some legal experience as the college requires that they work in a law firm. Mississippi College allows students to work under the supervision of practicing paralegals to learn more about what they do on a daily basis in and out of the courtroom.
About Mississippi College
Mississippi College is the second oldest college in the United States that has an affiliation with the Baptist Church. Founded in 1826 as the Hampstead Academy, it actually opened under the name of the Mississippi Academy. It took just four years before it became Mississippi College, which was when it added full college programs to its curriculum. This also led to the college becoming a private school and accepting women into some of its programs. Though the Presbyterian and Methodist Churches worked with the college in its early years, it formed a partnership with the Baptist Church in 1850 that still continues today. The Mississippi Baptist Convention stepped up during the Civil War and in the years later to help the college remain afloat as other local schools and campuses across the south shut down.
During the 21st century, Mississippi College saw its enrollment grow. More than 600 students started at the college in 2015, which made it the college's largest class in history. Enrollment now includes more than 5,100 students. Those students can take classes on the Clinton campus, which covers more than 80 acres. A School of Law owned by the college is in nearby Jackson. Paralegal studies majors can use the law library and other resources on that campus. Most of the top Mississippi College programs allow students to do internships and practicums for extra credit.
Mississippi College Accreditation Details
The law program at Mississippi College has accreditation and approval from the American Bar Association (ABA), which also approved its paralegal studies program. This lets law students know that they can enter the bar after passing the bar exam. Mississippi College has regional accreditation from the Southern Association of Colleges and Schools (SACS), which is important for those who may need financial aid. SACS accreditation is also a requirement for any transfer student who wants Mississippi College to accept the credits they already have.
Mississippi College Application Requirements
Mississippi College only has a few application requirements for students applying to one of its undergrad programs. Those students will pay a $25 application fee and fill out the college's application. Each section on the application asks for information about the individual student and where he or she went to high school and what the individual did in school. Students can create an account to work on the application. Once they submit an application, they will fill out a short form with their full names and email addresses to pay the application fee.
The college requires official transcripts too. These transcripts must show all the courses the student took up until its issue date, and it should have the name and seal of the school on it too. An ACT or SAT score is another requirement. The college requires a minimum score of 940 on the SAT or 18 on the ACT. Accepted students who plan to take classes on the campus must also submit their immunization records and put down a $200 housing deposit. Mississippi College will send financial aid award letters within 10 business days of a student receiving an acceptance letter.
Tuition and Financial Aid
A full-time student attending Mississippi College is someone who takes 12 or more credits in a semester but no more than 18 credits. Those students pay $8,500 per term. Part-time students pay $532 per credit hour and both registration and technology fees based on the number of credits they take. Undergrads also pay other fees and can purchase health insurance coverage from the college. Students can also live on the Mississippi College campus, but they'll pay at least $4,100 each term for room and board.
Mississippi College offers a number of scholarships and allows students to stack those scholarships together and with any other financial aid they get. Some students may actually wind up with a positive balance on their accounts and extra money that they can use to cover some of their living expenses. Any student who scores at least 18 on the ACT or 940 on the SAT qualifies for a $4,500 to $6,000 grant. Its presidential scholarship goes to students who score 29 or higher on the ACT or at least 1350 on the SAT. Students receive $12,000 if they win this scholarship. There are other scholarships available for transfer students.
Undergrads can also apply for more traditional forms of financial aid with the FAFSA. Not only can they borrow money from the government, but they may qualify for grants too. The college also has employment opportunities for its undergrads. Students majoring in paralegal studies at Mississippi College can receive thousands of dollars in financial aid every year.