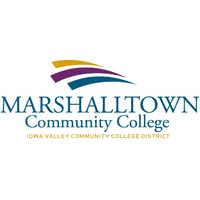 Paralegal Programs Offered at Marshalltown Community College
Marshalltown Community College appears in our ranking of the 50 Most Affordable Online Paralegal Degree Programs.
Marshalltown Community College offers two programs for paralegals at Iowa Valley Grinnell, which is a satellite campus in the college's system. The first of those is an Associate of Applied Science (AAS). This is the best program for those who want to immediately work as paralegals. It includes 64 credits of courses such as Computer Systems and Applications and other general education courses. At least 31 of the credits that major takes will come from the paralegal studies concentration. Those classes include Paralegal Studies, Family Law, Introduction to Legal Research and Advanced Legal Research and Writing.
The college offers an Associate of Arts (AA) program for students who plan to transfer to another college/university to complete a bachelor's degree in paralegal studies. Though this program also features 64 credits of classes, only 10 will come from required courses. Another 11 classes come from paralegal electives, which can include Income Tax Accounting, Business Law, Criminal Law, Alternative Dispute Resolution and Administrative and Bankruptcy Law. The college expects students to select electives based on what type of law they want to focus on in the future. Students will also take Paralegal Studies Orientation, which serves as an introduction to the program.
Also available is an AA program with a law emphasis. This program is suitable for those who want to work as paralegals as well as those who want to enter law school later. Students take 43 credits of general education classes and 21 credits of law classes. Introduction to Criminal Justice and Criminal Law are two classes that most students take. The college lets them pick from legal and paralegals studies courses to complete those credits. Some of the other courses available include Criminology, Juvenile Delinquency, and American State and Local Government.
About Marshalltown Community College
Marshalltown Community College is a community college with a campus in Marshalltown, Iowa. Founded in 1927, it opened later in the year as Marshalltown Junior College. Though the local school district oversaw its operations for many years, the Iowa Valley Community College District later took over the school. This led to the college becoming Marshalltown Community College and opening a second campus. That campus uses the name Iowa Valley Grinnell because it's part of the same district but is in Grinnell, Iowa.
With more than 50 programs to choose from, the college makes it easy for students to study subjects that interest them. Also known as MCC, it offers associate degree programs that students spend two years to complete and prep programs. These prep programs are suitable for those who want to transfer to a four-year school and study the same subject. MCC is one of the only community colleges in the nation with on-campus housing. Students pay one rate to live on the campus and another to purchase a meal plan. Enrollment on both campuses includes more than 2,000 students.
Marshalltown Community College Accreditation Details
Both MCC and all the colleges in the district have regional accreditation from the Higher Learning Commission (HLC). That accreditation holds a few different functions. It allows the college to evaluate transcripts and determine if any of the credits a student has can transfer and lets students take credits earned at MCC to other colleges. HLC also gives MCC students the right to use the FAFSA when they need to apply for financial aid and to use any of the awards and funds given to them.
Marshalltown Community College Application Requirements
MCC does not charge an application and has an application that students can complete in 30 minutes or less. The same application they use when applying to the college also lets them apply for scholarships. There are several pages and forms that students need to fill out. They will need to enter a social security number, home address, birth date, and full name. The application also asks for the name and address of the student's high school. Those who did not complete high school can add information that shows they have a GED. MCC also has an application for those who want to live on the campus, but those students will need to put down a $100 housing deposit.
The only other requirements for prospective students is an official transcript and test score. Though the college does not use that score to make admissions decisions, it does use the score to place students in their math and English classes. Students can submit the scores they received on other placement tests as long as those scores are less than five years old. Once the college receives all that information, students can apply for financial aid with the FAFSA.
Tuition and Financial Aid
Any Iowa resident who wants to attend MCC pays just $173 per credit hour for tuition. With miscellaneous fees added, their cost comes to $199 per credit hour. The college does not offer discounts for those who take more courses and does not charge higher fees for those who take more than 19 credit hours of classes in a semester. Both nonresident students from other states and those coming from other countries pay a rate of $187 per credit hour, which rises to $213 per credit hour for tuition and fees. Housing is available also. Those who live on their own in a single unit pay $3,275 per semester, but those who share dorm rooms pay $2,475 per semester. These students must also purchase a meal plan for $1,270 per semester, which provides them with 18 meals every week.
Students who have an ACT score of 25 or higher qualify for $500 scholarships when they start at MCC. The college also offers athletic and activity scholarships for some students and has directors' scholarships that cover a student's tuition and all fees. That program is only open to those who graduated first or second in their high school classes. There is also a scholarship designed for students who are 25 or older and going back to school. It covers the total cost of taking one three-credit hour class each semester. MCC also offers traditional financial aid such as grants, loans, and work-study. Students qualify for that aid when they complete the FAFSA. Paralegal majors at Marshalltown Community College can apply for financial aid as soon as they submit their applications.