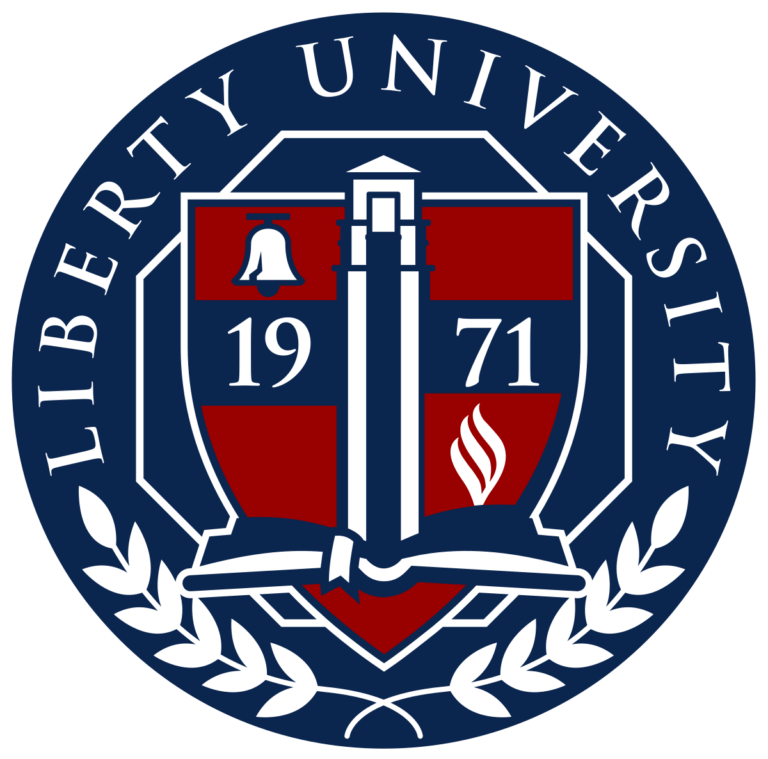 Paralegal Studies Programs at Liberty University
Liberty University appears in our ranking of the Top 10 Best Value Online Bachelor's Degrees in Paralegal Studies.
Lawyers working in all areas of the law need legal assistants and paralegals who can work by their side as they research upcoming cases and prepare for meetings with clients. Liberty University now offers three different paralegal studies programs that can prepare students for working in this area. Each one is an online program that allows students to do work from home as long as they have an internet connection. The classes that students take are just eight weeks long too.
Liberty offers an undergraduate certificate program that includes six paralegal studies courses that are worth 18 credits. Students can take just one class during each session or take more courses in a single session. They will take five required classes, including Introduction to Paralegal Studies, Legal Research, Legal Writing, Civil Practice and Foundations of Law. The university then lets them choose an elective from four courses that focus on criminal, real estate, probate or tort law.
A two-year online associate degree program is also available, which includes 60 credits of courses. The university will accept up 45 credits from another university but asks that students take at least 15 credits of courses that count towards their degrees from Liberty. Students will take a minimum of 36 credits of general education classes and the 21 credits that make up the paralegal studies core. This core includes Criminal Practice and Procedure and Civil Practice among other classes.
Liberty also has its own Bachelor of Science in Paralegal Studies program. Though students can transfer in up to 90 credits of courses, those who complete the entire program at Liberty can graduate within 3.5 years. Students must take at least 39 credits of electives and can take electives from any department. They will also complete the paralegal studies core, which is worth 39 credits. This core includes classes such as Corporate and Business Organization Law, Family Law, Wills, Trusts and Estates and Tort Law.
About Liberty University
Anyone who knows the name Jerry Falwell will know Liberty University. Falwell was a member of the Southern Baptist Church who founded the Thomas Road Baptist Church in Lynchburg, Virginia. Citing the need in the same city for a college that would foster the development of students, he worked with the church and local business owners to establish the Lynchburg Baptist College. Founded in 1971, it kept this name for just six years before becoming Liberty Baptist College, which it believed would show its commitment to all students and not just those in the area. After receiving full accreditation and a charter from the state, this small college became the school now called Liberty University.
Both Falwell and his son served as president of the university and established the rules and honor code that students must live by and follow today. This code prohibits students of the opposite sex from spending time alone together, bans dancing on and off the campus and states that students cannot smoke cigarettes or drink alcohol. The main Liberty campus is home to more than 10,000 students, which includes both commuters and students who live on the campus and some married students. Liberty University now offers a number of online programs and has an online enrollment of more than 100,000 students.
Liberty University Accreditation Details
Liberty University sought both religious accreditation and regional accreditation. Its religious accreditation shows students that the university takes into account their religious beliefs and needs when creating degree programs. The university's regional accreditation came from the Southern Association of Colleges and Schools (SACS) and allows Liberty to accept the credits that students have when they enroll and to provide students with financial aid packages.
Liberty University Application Requirements
To make life easier for its future students, Liberty University uses a process that it calls the Four As, which stand for Apply, Accept, Assist, Attend. Students can apply and get a response in just a few weeks, and they can then get help from the university and enroll in classes. It bases admission decisions on student's grades, tests scores, and essays. The university also looks at the types of classes they took and their overall high school performance. Incoming students usually have an average SAT score of 1020 or an average ACT score of 20 and a grade point average of 3.15 or higher.
Students will submit an application and upload an essay to the application. They will then fill out a school report form that allows them to report their own classes and grades as well as their high school transcripts. Students applying to the paralegal studies certificate program must have a GPA of 1.5 or higher in all their college classes. Any student applying to a degree program must have a high school or a college GPA of 2.0 or higher. Though Liberty does not charge an application fee when students submit their applications, it does add a $50 fee to the total amount due when it accepts a student.
Tuition and Financial Aid
As all the Liberty University paralegal studies programs are online, students do not face the same fees that traditional residential students do. They pay a flat $390 per credit hour rate to enroll as a full-time student. Military students who can prove they are on active duty status qualify for a discount and pay only $250 per credit hour for their classes. Part-time online students pay a higher rate of $455 per credit hour. All online students must pay for their own class supplies and for any tech products they might need.
Submitting the FAFSA is the best and easiest way for students to get the financial aid they need. They may get federal loans and grants from both the federal and the state government. Liberty has book vouchers that online students can use to pay for their textbooks at the beginning of the semester before the university disperses their financial aid. There are also eight scholarships available just for online students, including one that provides first responders with money for school. Students affiliated with specific events, groups and corporations qualify for the Liberty Advantage program, which takes 15% off their total costs. Prospective students interested in any of the paralegal studies programs at Liberty University can use scholarships in addition to the government aid they get.