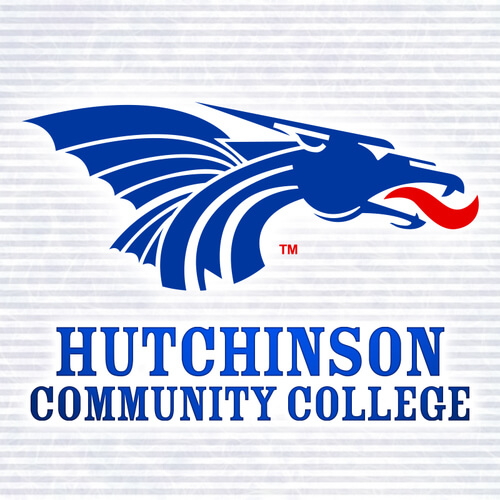 Paralegal Programs Offered at Hutchinson Community College
Hutchinson Community College appears in our ranking of the 50 Most Affordable Online Paralegal Degree Programs.
Hutchinson Community College in Kansas offers two different paralegal programs. Both of the programs are available through the college's Department of Public Safety. The first of the two is a short certificate program. Students only need to take nine required classes, but they also need to pick three electives to make up the 36 credits needed to earn a certificate. Those electives can include Elder Law, Immigration Law, Bankruptcy Law, Workers Compensation Law Advanced Legal Research and Writing. The college gives students different options based on the type of law that relates to their future careers.
The other program is an Associate of Applied Science in Paralegal. This program features 64 credits of classes and includes 20 required classes. Not all courses are legal courses though. The college asks students to take Small Business Accounting, Business Mathematics, Word Processing: Microsoft Word for Windows and Microcomputer Applications to make sure that they can handle the daily operations of a legal office. They'll also take Technical Writing and Business English Grammar to develop the strong writing and grammar skills that legal assistants need. Success Seminar is another required course. Also called College Orientation, this class is only worth one credit but helps students understand what the college expects of them and what they need to do in the program.
Many of the other courses in this program introduce students to the legal profession and what paralegals do on the job, including Introduction to Legal Research and Writing and Wills, Estates and Trusts. Criminal Law and Personal Injury and Civil Wrongs are two required courses that focus on both criminal and civil cases. The college recommends that students do a paralegal internship as a way to form connections in the field. It also offers paralegal electives that include Intellectual Property, Legal and Ethical Issues in Healthcare, Real Estate Law, and Interviews and Investigations.
About Hutchinson Community College
Hutchinson Community College is a small college in Kansas that offers both traditional degree and certificate programs and some vocational training options. Founded in 1928, the college originally used the name Hutchinson Junior College to show that it only offered classes for freshmen and sophomores. It became Hutchinson Community Junior College in the 1960s to show that it had a commitment to students living in surrounding counties and areas outside of Hutchinson. The college did not become Hutchinson Community College until 1980, though many now call it HCC.
HCC operates its main campus in Hutchinson, Kansas. This campus is quite large and is home to both buildings and athletic fields. The college also has a regional campus in Newton and a second in McPherson. Those campuses are smaller in size but offer many of the same programs and classes. Several former students played for the college's Blue Dragons teams before competing in the MLB, NFL, NBA and Olympics. Hutchinson Community College is one of the state's largest community colleges, with an enrollment of more than 13,000 students. This figure includes both degree and certificate students as well as those auditing classes.
Hutchinson Community College Accreditation Details
HCC has regional accreditation, which allows it to accept transfer credits from new students. All students can also use those credits at other schools with regional accreditation. That accreditation comes from the Higher Learning Commission (HLC) and also allows the college to accept any of the government funds that students get as financial aid when they use the FAFSA. That aid will stack with any of the institutional aid the college gives students too.
Hutchinson Community College Application Requirements
It takes just one step to create an account with HCC and apply for admission. All students need is a social security number, which they will enter on the site and then verify that it's correct. Most students can fill out the application in less than 30 minutes. They can tell the college what they want to study, where they went to high school and if they already attended college and then input their contact and background information. HCC needs to know a date of birth, full name, phone number, and home address.
To help students attending college for the first time, HCC offers a placement test. This test asks students questions and is similar to a standardized test such as the ACT. Their scores determine which math classes and other courses they need to take. A high score helps the student test out of those subjects. The college usually waives this requirement if the student transfers any credits into HCC or if the applicant submits a standardized test score.
Tuition and Financial Aid
Most students attending HCC pay $110 per credit hour. This rate increases to $148 for visiting students. A visiting student is someone enrolled full-time or part-time in another school who wants to take classes at HCC. Some university students take classes in the summer and transfer their credits to a different college or university. High school students pay $89 per credit hour to take college classes, though most local schools offer programs that pay some or most of those costs. Students can also sign up for a credit by exam program, which gives them credits based on their past work or experience. Those students pay $49 for each exam that they take. HCC also charges $141 per credit hour for any student from outside of Kansas who wants to take classes. This price drops to $120 per credit hour for high school students from other states.
HCC accepts payments from students online and on its campus and accepts credit/debit cards, cash, checks and money orders. Students who need extra time to pay their tuition can work out a payment plan with the college. Before asking about a payment plan, those students should apply for financial aid, which they can do through the FAFSA. Students can work for the college, get grants and take out loans to pay their tuition. HCC hands out more than 500 scholarships on an annual basis and allows students to log into their online accounts and complete one application to apply for all its scholarships. Students need to either upload a letter of recommendation or contact information for a reference on the application. Paralegal studies majors at Hutchinson Community College scholarships and both federal and state aid to pay their costs.