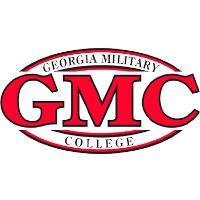 Majoring in Paralegal Studies at Georgia Military College
Georgia Military College appears in our ranking of the 50 Most Affordable Online Paralegal Degree Programs.
Georgia Military College offers a paralegal studies program that prepares students for working in the legal industry in both the public and private sectors. Students can choose between an Associate of Arts (A.A.) or an Associate of Science (A.S.) degree. The arts program features courses from five different key areas: math, communications, social sciences, fine arts, and technology. While students in the science program must take some of these same courses, they will take more math, science and technology classes. Both programs include 62 credits of classes or more and include courses that students can transfer to a bachelor's program.
The college offers six different paralegal studies courses that all majors must take. They start with Introduction to Law and Ethics, which is a class that looks at how lawyers and their assistants keep the information of their clients safe and what professionals in this field can and cannot do. Legal Research and Writing is another class that students take to learn how to research topics in law libraries and how to write legal briefs and other documents. The other four courses available focus on specific aspects of the law, including Civil Litigation, Family Law, Introduction to Alternative Dispute Resolution and Family Law.
Many students choose to study at Georgia Military College because the college has a number of different campuses across the state. Both the AA and the AS programs are available on six different campuses in cities such as Augusta and Columbus. Those who live further away from a campus can complete the paralegal studies program online. Georgia Military College requires that only students take the same required paralegal classes and the same general education courses as students on its campuses do.
About Georgia Military College
Georgia Military College is an institution of higher learning with a military focus. Located in Milledgeville, Georgia, it consists of both a junior college and a military junior college. Students can also complete their middle and high school education through the college. Established in 1879 as the Middle Georgia Military and Agricultural College, it opened as an alternative to the four-year schools in the state at the time. The college held classes in the Old Capitol Building, which suffered significant damage during the Civil War. Though only men were allowed to take classes during the early years, women earned the right to enroll in the middle of the 1880s. It would become Georgia Military College or GMC at the turn of the 20th century.
GMC now offers a program for students who want to enlist in the military. This program lets them take classes and become an Army second lieutenant after two years. These students qualify for financial aid that covers the cost of the program and can live in residence halls with other cadets too. Other programs are available for nonmilitary students and provide them with financial aid that they can use to transfer to a four-year college/university. Those programs helped enrollment at GMC climb from a few hundred to more than 8,200 students.
Georgia Military College Accreditation Details
The Southern Association of Colleges and Schools (SACS) granted accreditation to GMC because of the courses and programs that the college offers and because of the opportunities available to its students. This is a form of regional accreditation that lets students submit their transcripts for evaluation to get credit when they transfer from another college/university. It is also one of the reasons why GMC can award students the financial aid that they need for college.
Georgia Military College Application Requirements
Future GMC students can request an information packet from the college over the phone or when they send an email to one of the college's admissions officers. This packet goes over everything they need to do to apply and talks about how long the application process takes. Students can also skip this step and apply directly to the campus where they want to study. Each campus has its own admissions department and officers who can help students apply.
The GMC application portal asks that students create new accounts or log into the accounts they already have. They need a full name and an email address to set up a new account, and the site asks them to select a password too. The college also asks students which campus they want to attend and which program they want to study. Optional information that students can share includes a home or cell phone number, home address and how they heard about GMC.
Once they have their accounts, students can apply to the college. They will need to enter details about where they attended high school and if they have a diploma or a GED. GMC accepts all types of students and will contact students within a few weeks or less to let them know how they can apply for financial aid and sign up for classes. There is a $35 application fee too.
Tuition and Financial Aid
All students attending GMC pay the same amount because the college does not charge separate rates for residents and nonresidents. They pay $132 per credit hour and a book fee of $14 per credit hour. Students taking classes on a GMC campus pay a total of $146 per credit hour. The college also charges a fee when students add or drop classes after the semester starts. All the GMC campuses have the right to change their rates from one year to the next. Online paralegal studies majors will pay $156 per credit hour or $780 per class. All the courses in this program are worth five credit hours each.
The Free Application for Federal Student Aid (FAFSA) is a document that is now available online that helps students qualify for government financial aid. GMC has a deadline of September 1, which is the last day in which students can submit the FAFSA and get aid for the fall. It recommends that students submit that form by June 25 though. Financial aid packages usually include grants, work-study, and loans. Work-study allows students to earn regular paychecks as they work for the college. Georgia Military College encourages students to contact a financial aid officer before they apply to one of the paralegal studies programs and submit the FAFSA.