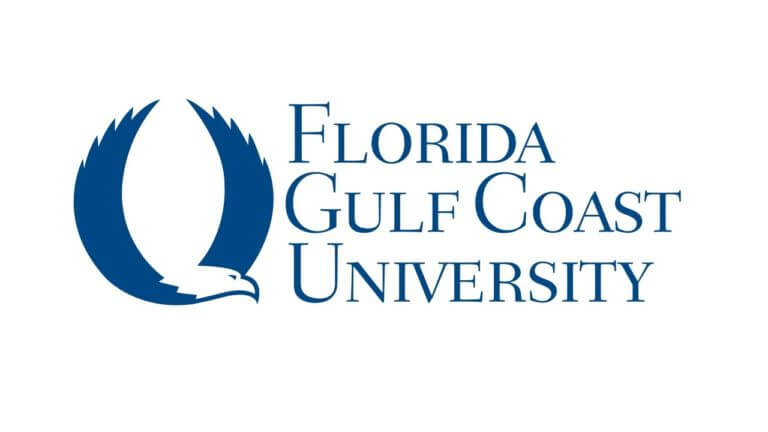 Navigating the Intricacies of Law at FGCU
Florida Gulf Coast University appears in our ranking of the Top 10 Best Value Online Bachelor's Degrees in Paralegal Studies.
In Merwin Hall, the College of Arts & Sciences awards a Legal Studies B.S. for Florida Gulf Coast University undergrads to study concrete case applications of litigation and documentation procedures to assist attorneys. Over 80 percent of aspiring CLAs in this 120-credit program headed by Dr. Jeffrey Kleeger blend on-site and online courses from Torts to Contracts. Exclusively in Fort Myers, the 120-credit Forensic Studies B.S. maintains a 22:1 student-faculty ratio under Dr. Erica Baer to study medico-legal evidence gathering with courses like Crime Scene Investigation. The Criminal Justice M.S. follows a 36-credit, non-thesis curriculum outlined by Dr. Brion Sever online via Canvas for law enforcement leadership prep. Since 1980, the Center for Legal Studies has offered FGCU Eagles an Advanced Paralegal Certificate with Westlaw subscription for six seven-week sessions, such as Bankruptcy Law and Victim Advocacy, live or online. Other opportunities include practicing in the Institute for Youth & Justice Studies, interning at Henderson Franklin, exchanging to Harlaxton College, joining the National Black Law Students Association, attending the Leibert Lecture Series, and engaging in Cohen Center's Law Fair.
About Florida Gulf Coast University
Florida Gulf Coast University originated in 1982 when W.T. Howard promoted a Fort Myers branch to Edison Community College, which became Florida SouthWestern State. In May 1991, Governor Lawton Chiles signed the Florida Legislature's bill to authorize a four-year school. In March 1996, the Board of Regents had okayed the first bachelor's degrees. On August 25, 1997, Dr. Roy McTarnaghan officially opened the 760-acre San Carlos Park campus near Naples donated by Alico Corporation. Accredited in 1999, Florida Gulf Coast University raised over $250 million and started divisions like the Department of Justice Studies during William C. Merwin's eight-year tenure. By 2016, FGCU had pioneered the Soar in Four program to reimburse tuition for freshmen graduating on time. Through Summer 2018, Florida Gulf Coast has awarded 36,205 degrees, including the Legal Studies (B.S.).
The U.S. News & World Report ranked Florida Gulf Coast the 78th best Southern college and 29th top public regional university. On Niche, FGCU boasts America's 15th best dorms, 75th best campus, 108th top criminal justice programs, and 307th most delicious dining. Times Higher Education placed Florida Gulf Coast University within its top 601-800 overall. Forbes declared FGCU the 200th best public school. College Factual noticed FGCU for the 18th most popular legal professions program and 66th best criminal justice degree. The Economist named Florida Gulf Coast University the country's 259th most value-added institution. College Consensus chose FGCU as the 24th best beach campus. PayScale calculated the 692nd biggest 20-year ROI of $256,000 for Florida Gulf Coast. Washington Monthly also applauded FGCU for the 170th best master's education and 95th most public service.
Florida Gulf Coast University Accreditation Details
On March 15, 2021, Florida Gulf Coast University will submit the Fifth-Year Interim Report to the Southern Association of Schools and Colleges Commission on Colleges (SACSCOC) to check standards compliance for continuing Level VI accreditation through 2025 under its fourth president, Dr. Michael V. Martin, who received the Justin Smith Morrill Memorial Award. Based 593 miles north via Interstate 75 in Decatur, this great 11-state Gulf Region accreditor is recognized by the Council on Higher Education Accreditation (CHEA) to review FGCU's 58 baccalaureate, 25 master's, and three doctoral programs in Fort Myers or online. Please note that Florida Gulf Coast's Justice Studies Department isn't approved by the American Bar Association (ABA).
Florida Gulf Coast University Application Requirements
Admission to Florida Gulf Coast University is classified "moderately difficult" by Peterson's since just 5,275 of the 8,191 Fall 2017 applicants were commended for 64 percent acceptance. First-year Eagles flying into the Legal Studies (B.S.) must show evidence of high school graduation or GED receipt. Four units of English and four units of Math from Algebra I on are necessary. Preference goes to weighted or district GPAs of 3.0 or better. At minimum, freshmen need a 500 SAT Reading, 500 SAT Math, or 21 ACT Composite score. Undergrads who took the SAT before 2017 must breach 1450 overall. Online programs like the Criminal Justice (B.S.) require transferring a 60-credit AA/AS degree from accredited Florida public community colleges. The Advanced Paralegal Certificate has zero prerequisites except for good critical thinking skills. Online Criminal Justice (M.S.) entrants must hold an accredited bachelor's and GPA above 3.0. The Class of 2019 achieved at least 141 (verbal) and 138 (quantitative) on the GRE General Test.
Florida Gulf Coast University has domestic freshman deadlines of February 15th for Priority and May 1st for Regular Admission. The Department of Justice Studies accepts transfers until July 1st for Fall, December 1st for Spring, and April 1st for Summer starts. International learners with minimum 550 TOEFL marks file by May 1st or September 1st only. Post-grad Criminal Justice (M.S.) cohorts are considered until March 15th and November 1st. Accordingly, interested students visit the FGCU Application portal and pay the $30 fee online. Transcripts back to 9th grade are faxed or mailed to 10501 University Boulevard South in Fort Myers, FL 33965. Testing agencies recognize the electronic codes 0733 (ACT) and 5221 (SAT). Supplemental items include the Florida residency form, 500-word personal aspiration statement, immunization record, three reference ratings, and volunteer/work history. Please contact (239) 590-7878 or admissions@fgcu.edu with questions.
Tuition and Financial Aid
For 2018-19, Florida Gulf Coast University is billing in-state Legal Studies (B.S.) majors $6,118 annually full-time. Non-resident undergrads pay $25,161 each year. Living at the Fort Myers campus' dorms like Everglades Hall adds $1,840 to $3,398 every semester. Unlimited dining plans for The Boardwalk cost $4,299. FGCU budgets $1,200 for textbooks, $1,700 for transportation, and $1,700 for miscellaneous. Traditional bachelor's attendance equals $20,390 in-state and $39,433 out-of-state. Online programs charge Floridians $203 and non-residents $802 per credit. The Advanced Paralegal Certificate is an exception priced at $300 each session or $1,800 total. Criminal Justice (M.S.) graduates fork over $373 in-state or $1,300 out-of-state per credit.
According to the NCES College Navigator, the Financial Aid Office in McTarnaghan Hall helps 52 percent of full-time FGCU Eagles share $34.94 million combined for the average assistance of $4,931. University funds include the President's Gold Scholarship, Blue & Green Director's Award, Out-of-State Waiver, Latin American & Caribbean Scholarship, Jack Amar Memorial Scholarship, Scholarship, Absolute Law Scholarship, Mary Caitlin Albertson Memorial Scholarship, Alumni Association Scholarship, and Judge Isaac Anderson Scholarship. Criminal Justice (M.S.) majors with minimum 3.7 GPAs could claim a $12,500 Graduate Dean's Fellowship. Assistantships typically pay $10/hour for 15 hours of weekly employment. Federal Work-Study requests must be filed by May 14th for campus jobs. Submit the FAFSA form coded 032553 early for Federal Pell and FSEOG Grants totaling up to $10,095 yearly. Utilize Florida Gulf Coast's repayment estimator to cautiously borrow Federal Direct and Plus loans. Pursue state offerings like the Bright Futures Scholarship, Florida Farmworker Student Scholarship, Rosewood Family Scholarship, and Benacquisto Scholarship too.
Find more about Florida Gulf Coast University at the Department of Justice Studies website.