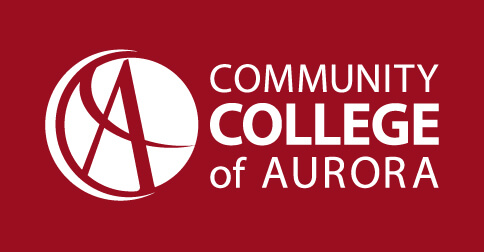 Affordable Paralegal Programs at Community College of Aurora
Community College of Aurora appears in our ranking of the 50 Most Affordable Online Paralegal Degree Programs.
Students who attend a community college may either get a two-year degree or complete the first two years of a four-year program through the school. The advantages to that are that community colleges are usually less expensive than universities and they also may help a student make an easier transition from secondary education to college-level studies. Paralegal programs do not qualify students to practice law. They do give them a broad understanding of the fundamentals of law including legal principles, legal analysis, ethics and practical applications of the law. Community College of Aurora has three programs in its Paralegal Department.
The Associate of Applied Science in Paralegal is a 60 credit-hour program that leads to an American Bar Association approved certification. All students must take 10 credit hours of legal specialty courses and 15 credit-hours of paralegal studies. They must also complete the 30 credit hours of required general education needed for the AAS degree. These requisites include nine credits in English and communication, three in mathematics or sciences, nine credits in behavioral and social sciences and nine in arts and humanities. The degree requires 21 credit hours in legal study required courses and nine credit-hours chosen from legal studies electives.
The Associate of Applied Sciences in Management, Emphasis in Paralegal is a 61 credit-hour program that requires 18 hours of general education including six hours of English and communication, three in mathematics and physical sciences and nine in behavioral and social sciences. Students complete thirteen hours in business core classes including Accounting Principles, Legal Environment of Business, Human Resource Management I and Principles of Management. There are 24 credits in the emphasis and nine in legal studies electives. This program includes either an internship or an independent study project.
The Paralegal Certificate program requires students to meet the 30 credit-hours of certification requisites plus an additional 30 hours of study. Students earning another degree may add this certification with the required courses. The certification includes 21 hours in the certificate emphasis and nine hours in legal study electives.
While many of the general education courses are offered online, most paralegal courses are presented in a face-to-face format in the evenings. Classes meet Monday through Thursday from 6:00 pm to 8:40 pm. Courses that may be added to the certificate requisites might include offerings from the Criminal Justice Department such as Judicial Function and The Correctional Process.
About Community College of Aurora
Aurora is a large city adjunct of Denver, Colorado. This community college is part of the Colorado Community College System and has campuses in Aurora and in Denver as well as online. The composite student body contains more than 10,000 students. The school was created in May of 1983.
CCA offers degrees and certificates in eleven different areas. Some certificates may be earned in less than a year, and the associate degrees are earned in two years or less. Many students are taking the initial two years of their degree programs at a community college because the COA is less than for a four-year institution. The important thing for students to consider is whether their credits will transfer to a university. Because Community College of Aurora is accredited and part of a large system, this is not a problem for its students.
Community College of Aurora Accreditation Details
North Central Association of Colleges and Schools, Higher Learning Commission
American Bar Association
Community College of Aurora Application Requirements
Students applying to this community college are advised to take the online Guided Pathways quiz. This helps undecided students find a major. The next step is completing the online application form. There is no application fee. A couple of days after the school receives an application the student will get an email giving him a student ID number and a temporary password. After getting that information, students should set up an account with the school and complete the FAFSA form. They should have their high schools submit their official transcripts and the agencies that administered the SAT or ACT test submit those scores as well. Community College of Aurora requests that students take the college placement test for math and English proficiency to determine if they need remedial courses. Soon after admission, students should make an appointment with an advisor.
Tuition and Financial Aid
For in-state students carrying 12 credit hours per semester, the total cost of a degree at CCA is $21,288. This school is the second most affordable community college in Colorado. There is no on-campus housing, so students not living at home should budget for living expenses. Although community colleges are significantly more affordable than universities, many students will still need help paying for college. That is why Community College of Aurora stresses completing the FAFSA as part of the application process. The government program awards grants, loans and work-study opportunities to students according to financial need. Once students receive their award letters, they will have a better idea of their family's expected contribution to their programs. The Colorado College Opportunity Fund is a grant that helps students pay their student debt. Additionally, there are other state funds available for special populations such as Native American or disabled students.
CCA has several scholarships as well, mostly based upon academic excellence. There are many private scholarships administered by the school available for students seeking a degree in certain fields or intending to work in specific areas. All of these opportunities are listed on the school financial aid webpage.
Students who don't get enough aid to cover their academic expenses might take out student loans. These are loans that have lower interest rates and usually allow students to defer repayment until after graduation. There are parental loans as well, but these have higher interest rates than the student loans do. Part-time employment is a good resource for additional funding as is work-study. Part-time employment can work around the academic schedule; work-study certainly will. Both offer an additional income while giving students excellent work experience and allowing them to "flesh out" their resumes.
Community colleges are increasingly popular as a way to "kick-start" an education by allowing students to take their first two years at a school where classes may be smaller and costs may be lower. Other students do not need more than a two-year degree or certificate program for their careers. Regardless, there are many ways to pay for an education at Community College of Aurora.