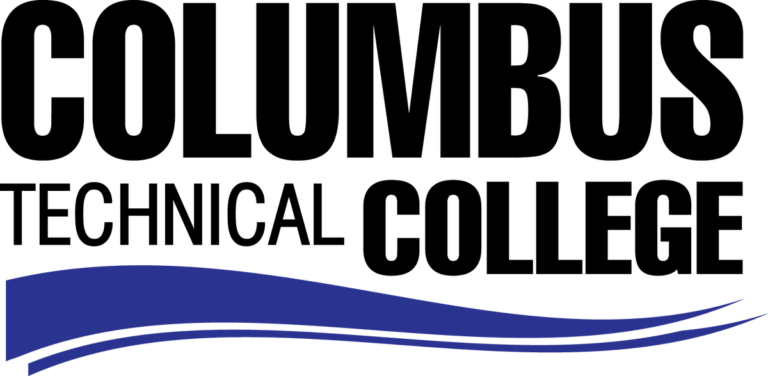 Paralegal Studies at Columbus Technical College
Columbus Technical College appears in our ranking of the 10 Most Affordable Online Associate's in Paralegal Studies Degree Programs.
Students at Columbus Technical College can earn their associate degree, along with many certificates, in many legal fields. Students interested in computers, for example, can gain their Computer Forensic and Investigation Specialist Certificate in addition to studying criminal justice. The degree that most students seek in this pairing is the Associate of Applied Science in Criminal Justice Technology. Other students pursue criminal justice certificates as specialists, particularly in the fundamentals of criminology.
For students who are more interested in the courtroom rather than the squad room, there are three tracks available:
Paralegal Studies Diploma
Paralegal Fundamentals Certificate
Associate of Applied Science in Paralegal Studies
Paralegal studies include learning about the drafting of documents, including motions, the ins and outs of finance and billing, and various interview techniques. Classes include Law Office Management, Civil Litigation, and Tort Law. Students may choose from a wide variety of electives, including Introduction to Sociology, Music Appreciation, and World History.
About Columbus Technical College
The college has always been a two-year institution dedicated to technical education. From 1961 until today, it has grown both in stature and reputation. Because of the quality of education the college provided, it expanded rapidly. Several times during its history, local and state organizations, along with the Georgia state government, awarded the college millions of dollars.
In 1981, Columbus Technical College was one of only three such institutions to pilot a new technology program that focused on engineering. Columbus Technical College expanded even further from that. More than 95 percent of the college's graduates gain employment in their chosen fields within one year of graduation.
From a humble beginning of nine teachers and just 37 students, the college now enrolls more than 6,000. It has begun a partnership with nearby Fort Benning and trains soldiers in technical tasks that improve their army careers. For six straight years, Columbus Technical College has been rated "Friendly for Military" through this partnership. Currently, the college is ranked among the best two-year colleges in Georgia.
Many graduates of four-year colleges supplement their bachelor's degrees with the various certificates and diplomas earned as part of their continuing education.
Columbus Technical School Accreditation Details
Columbus Technical School is fully accredited by the Southern Association of Colleges and Schools Commission on Colleges to award the Associate Degree, Diploma, and Technical Certificates of Credit. This prestigious regional accreditation is in addition to the many departmental accreditations of Columbus Technical College, which include the:
Commission on Dental Accreditation of the American Dental Association
Commission on Accreditation of Allied Health Education Programs
Accreditation Commission for Education in Nursing
American Society of Health-System Pharmacists
Commission on Accreditation for Respiratory Care
Joint Review Committee on Education in Radiologic Technology
Georgia Board of Examiners of Registered Nurses
Georgia Health Partnership
National Automotive Technicians Education Foundations
Columbus Technical College Application Requirements
Columbus Technical College has open enrollment, but the college does test incoming applicants for their abilities. Most applicants must take the Accuplacer Placement Test. Some areas of study, such as health sciences and paralegal studies, require the test, and some areas allow students who have mathematics or English credits from a regionally accredited college to forego the Accuplacer.
To qualify for in-state tuition rates, all students must show Verification of Lawful Presence in the United States. This process has been in place since 2012. One of the following documents is required to provide such proof:
A Georgia driver's license issued in 2008 or later
A Georgia state identification card issued in 2008 or later
An Alabama driver's license issued August 2000 or later
A Florida driver's license issued in 2010 or later
A South Carolina driver's license issued November 2008 or later
A Tennessee driver's license issued after May 29, 2004
An official United States Birth Certificate-No photocopies
A completed Free Application for Federal Student Aid for the current year
A valid United States Permanent Resident Card
A valid military ID
A United States Certificate of Birth Abroad, such as from the Department of State for the Panama Canal Zone
A current United States passport
A United States citizenship certificate or Certificate of Naturalization
Students without such paperwork will initially be classified as out-of-state, but they may petition the school afterward when they then have the paperwork.
Tuition and Financial Aid
The basic tuition for in-state students is $89 per credit hour. For out-of-state students, it is double that or $178 per credit hour. For international students, it is $356 per credit hour. There are assorted fees included too. As an example, the cost to an in-state student who is taking 12 credit hours would be $1,389 per year. Books are extra, and some programs require students to purchase uniforms or other materials necessary for their study or internships.
Students may apply for financial aid using the aforementioned Free Application for Federal Student Aid, or FAFSA. The college will use the information in this form to determine student need and will assign financial aid options accordingly. Students also have the option to apply for private grants, scholarships, or loans. Many of these private options are based on merit rather than need. Some forms of financial aid, whether public or private, have certain qualifications that must be maintained, such as completion of credits, GPA, or both. International students must ensure they have both all their Columbus Technical School paperwork and their immigration paperwork, including any work visas, in order before enrollment. Generally, it is a good idea to complete all of that paperwork prior even to applying.
Columbus Technical College provides its city and surrounding counties with a well-trained, highly motivated workforce and strives ever to better itself.