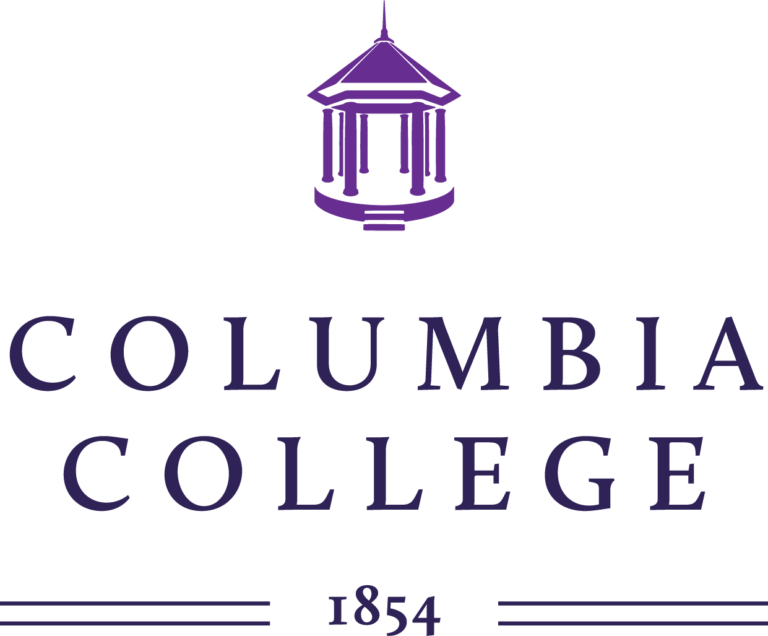 Legal Degrees Offered Through Columbia College
Columbia College appears in our ranking of the 50 Most Affordable Online Paralegal Degree Programs.
Columbia College is a private, liberal arts school in Columbia, Missouri. The college offers a wide range of degrees, including associate, undergraduate, and graduate degrees as well as pre-professional preparation and certification.
Students interested in pursuing a future in law or law enforcement have many opportunities at Columbia College. Students may seek a degree in criminal justice administration, either as a bachelor of art or a bachelor of science. They can also major in forensic science. Those more interested in the technical side of the law can pursue a Bachelor of Science in Cybersecurity.
A student planning to pursue a Juris Doctorate will find that majoring in a related liberal arts field is a wise course of action. Columbua College has an excellent history program led by award-winning, nationally acclaimed historians. Students may also be interested in American studies, philosophy or political science.
The school offers a Master of Science in Criminal Justice. Students may attend online, at the school's home campus or at one of the many extended sites around the country. Students may instead wish to pursue a certificate degree. They may receive a certificate in crime scene investigation, which is also available both online and at the school's home campus.
All undergraduate students at Columbia College must complete 39 to 42 hours of general education requirements. These requirements are broad in scope in order to give students a wide understanding of many different fields. Students must complete a general education foundations seminar and a first year writing seminar as incoming freshmen. The school also requires students complete one core course from each of its nine goals. These goals are ethical reasoning, civic engagement, creative thinking and experience, global awareness, environmental stewardship, human experience, communication competence, reasoning in natural science, mathematical reasoning and general intensive writing.
Many of Columbia College's programs are offered at its traditional campus in Missouri or throughout the world at Columbia College Online.
About Columbia College
Columbia College of Missouri was founding in 1851 as a private, female-only institute called Christian College. The school was the first women's college to be located west of the Mississippi River. It was created in order to provide a first-class education to women who were not at the time permitted to attend the state's flagship university, the University of Missouri, also located in Columbia.
Columbia College, as Christian College, functioned in this capacity through the mid-1970s. At that time, the school expanded to become a four-year, co-educational college. It also changed its name to reflect the city rather than its affiliation with the Disciples of Christ church. The school began offering graduate degrees in 1995, making it a university in structure, though not in name.
Columbia College was called the "Best Midwestern College" by The Princeton Review. It has also been named a best buy and one of the most affordable schools in the nation. A small on-campus student population coupled with nationally acclaimed professors makes Columbia College a unique offering in the Midwest.
Along with excellence in education, Columbia College has been known for its athletics. The school's volleyball program has won two consecutive NAIA championships. The men's basketball team is regularly ranked at the top of its division and has advanced to the NAIA championships 16 times in 19 years. The school also offers soccer, softball, cross country, golf, lacrosse and track and field. Columbia College was also one of the first schools in the United States to offer an eSports league.
Columbia College Accreditation Details
Columbia College is accredited by the Higher Learning Commission. The HLC has accredited Columbia College since 1918. The school undergoes program reviews and reaccreditation every 10 years. Along with the college's home campus, this accreditation approves degrees at all levels, from associate to graduate, at all of Columbia College's nationwide campuses and its online school.
Columbia College Application Requirements
Students who apply as first-time freshmen to study at Columbia College's home campus may apply online. Students must have a minimum 2.5 GPA in order to be accepted. They must also either have a minimum 21 on the ACT, 1070 on the SAT, rank in the 50th percentile or higher in their graduating class or completed 12 units of college preparatory classes with a C grade or higher.
Along with the application, students must submit a high school or college transcript. These transcripts do not have to be official transcripts sent directly from the educational institution, therefore students may email or mail copies of the transcripts to the admissions office.
Students applying online or to Columbia College's evening or extended campuses may apply online with no minimum GPA or college entrance test score. They must provide proof of high school graduation or GED.
Tuition and Financial Aid
Columbia College offers fixed-rate tuition for all traditional students. The cost is approximately $24,000 for two semesters of tuition. At this rate, students can take up to 18 hours per semester. Students who wish to take fewer than 12 hours per semester are charged at an hourly rate.
Along with the cost of tuition, Columbia College students who live on campus will pay from $5,000 to $6,000 per year depending on the residence hall they are assigned. Columbia College has traditional residence halls that are simplistic in nature as well as apartments and a newly designed residence hall with suites, lounges, and kitchens.
Students who attend Columbia College in-seat must pay for meal plans, parking and fees related to certain courses. They must also pay for books for classes that use them.
Students attending the online campus pay $375 per credit hour for undergraduate and $490 per credit hour for graduate classes. Under the school's "Truition" program, the per hour cost for these classes includes the cost of books and all fees.
Financial aid is available at Columbia College. The school offers scholarships that are both merit- and need-based. Scholarships range from a few hundred dollars to full tuition. Completing the Free Application for Federal Student Aid can also help students find federal and state grants to aid with the cost of tuition.
To learn more about legal degrees at Columbia College, visit the School of Humanities, Arts and Social Sciences.