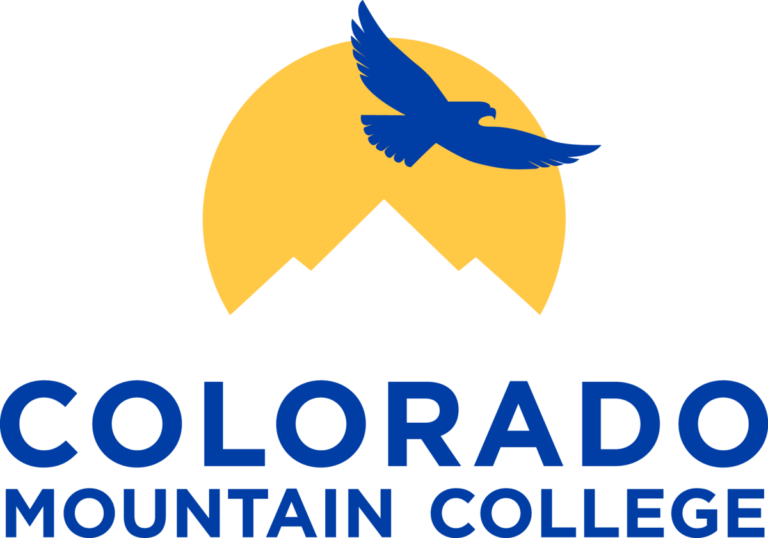 Four Flexible CMC Pathways for Paralegals
Colorado Mountain College appears in our ranking of the 50 Most Affordable Online Paralegal Degree Programs.
In Glenwood Springs or online on Blackboard, the Business & Industry Division grants a Paralegal AAS for Colorado Mountain College undergrads to acquire knowledge about civil and criminal case procedures. Directed by Prof. Daryl Yarrow, the 63-credit, ABA-approved degree requires 945-975 contact hours in interactive courses like Constitutional Law, Legal Ethics, and Property Law. The PAR 287 course offers a 135-hour cooperative experience, such as the 18th Judicial District, Colorado State Public Defender Office, and Baker & Hostetler Firm.
For shorter study, the Paralegal Certificate shapes a 36-credit, 45-week online curriculum of trade-specific courses from Civil Litigation to Torts. Credits from both can count toward Colorado Mountain College's BAS in Leadership & Management. Since 2017, this 123-credit bachelor's headed by Dr. Linda Crockett has offered a Paralegal Concentration in Glenwood Springs, Edwards, or Steamboat Springs for careers with median pay of $50,480. Paralegal AAS majors could also benefit from the 2+2 BAS in Public Administration/Public Safety agreement with Colorado Mesa University to transfer.
About Colorado Mountain College
Colorado Mountain College originated on November 2, 1965, when citizens of a five-county radius voted favorably to create a publicly funded, two-year junior institution. In August 1967, President Joseph Davenport welcomed the first students into 22 programs for only $6.75 per credit. In 1972, Breckenridge opened a satellite to Colorado Mountain College beyond its 220-acre Spring Valley campus in Glenwood Springs. Two years later, the HLC-NCA granted full regional accreditation. By 1987, Colorado Mountain College was featured in Rolling Stone as a "Cool School." In 2000, CMC alumnus Pat Davison received the Pulitzer Prize. In 2014, Colorado Mountain was selected as a finalist for the Aspen Institute Community College Excellence Program. In 2017, CMC accepted the nation's Green Ribbon for Schools Postsecondary Sustainability Award. The next year, Governor John Hickenlooper developed the Fund Sueños for DACA recipients at its 11 campuses.
Generating $65.4 million yearly, Colorado Mountain College now enrolls 18,000 Eagles at a 13:1 ratio online and on-site with 86 percent satisfaction. On Niche, CMC boasts Colorado's seventh safest campus, 14th best location, and 14th most diversity. CNN Money also placed Colorado Mountain first for student success.
Colorado Mountain College Accreditation Details
On September 20, 2018, the Higher Learning Commission (HLC) Institutional Actions Council sent a formal notification to Colorado Mountain College that the Level II accreditation was properly extended through 2023-2024 under President Carrie Besnette Hauser, Ph.D., who received the KUSA 9News Denver Leader of the Year Award. Headquartered 1,156 miles east via Interstate 80 in Chicago, this huge 19-state Rocky Mountain Region accreditor is recognized by the U.S. Department of Education to evaluate CMC's 54 associate, five bachelor's, and 77 certificate offerings. Particularly, the Paralegal AAS was developed based on the American Bar Association (ABA) Standing Committee on Paralegals guidelines. The Colorado Law Enforcement Training Academy was also approved by the Peace Officer Standards and Training Board (POST) in 2019.
Colorado Mountain College Application Requirements
Getting into Colorado Mountain College is classified "non-competitive" by Peterson's because 100 percent of the 686 Fall 2017 applicants were selected for open enrollment. First-year Eagles swooping into the Paralegal AAS still must be at least 17 years old, preferably with a high school diploma. The Colorado Department of Education considers the GED, HiSET, and TASC as equivalent though. Accuplacer testing is generally a freshmen requirement for placement. Sought-after scores are 85 Algebra, 95 English, and 80 Reading. This step is waived for undergrads with at least 18 ACT English or 23 ACT Math marks. On the SAT, majors need a 430 Reading or 460 Math. Transfers who've completed English and Math 121 with a "C-" grade or better are exempt too. Only regionally or nationally accredited courses at the 100- and 200-level are transferrable. International students submit I-20 forms plus English proficiency test reports above 500 (TOEFL), 80 (MELAB), or 6.5 (IELTS). Note the 2+2 Paralegal AAS/BAS in Public Administration/Public Safety will require keeping a minimum 2.4 GPA or greater.
Colorado Mountain College has rolling admission for U.S. residents to register year-round. The priority date for scholarship consideration is March 1st yearly. Foreign learners seeking the Paralegal AAS must apply by May 1st for Fall or October 1st for Spring entrance. Colorado Mesa has final 2+2 transfer deadlines of August 15th and January 15th. Accordingly, log into the Basecamp portal to complete the free CMC Application online. Have schools send official transcripts to 802 Grand Avenue in Glenwood Springs, CO 81601. From the last five years, testing reports are generated by ACT code 0499 and SAT/TOEFL code 4140. Other documents include the payment plan, housing deposit, Accuplacer test, GED verification, MMR immunization record, and financial resource certification. Ask further questions at (800) 621-8559 or JoinUs@coloradomtn.edu.
Tuition and Financial Aid
For 2019-20, Colorado Mountain College has published in-district Paralegal AAS tuition of $80 per credit. Other Colorado residents will pay the $180 per credit rate. Non-resident undergrad pricing rises to $453 per credit. Associate majors are charged a $200 technology fee each year. Living at the Spring Valley campus' Residence Hall adds $9,658 for room and board. CMC budgets $780 for books and $1,666 for transportation. Annual campus attendance equals about $14,324 in-district, $16,724 in-state, and $23,276 out-of-state. Online AAS majors typically spend much less at $1,200 to $6,795 each full-time semester. The Native American Ute Nation members pay the in-district $80 per credit rate. Veterans and military families get a 25 percent tuition discount. The 2+2 Colorado Mesa program will bill $9,243 to $22,440 after the first two years.
According to the NCES College Navigator, the Office of Financial Aid at Central Services gets 64 percent of new full-time CMC Eagles soaring with median offers of $4,366 each for $5.37 million combined. Institutional funds include the Gavin Litwiller Endowed Scholarship in Law, Calaway Scholarship, Hamilton Creek Scholarship, Colorado Law Enforcement Academy Scholarship, Ann Singleton Memorial Scholarship, Bill Hull Scholarship, Everett Bristol Family International Scholarship, R.A. Nelson Scholarship, Steve Smith Scholarship, Alpine Bank Scholarship, Jeschofnig Family Scholarship, and Winnie Van Over Memorial Scholarship. The President's Scholars Program gifts $1,000 to local high school grads enrolling in 15+ credits. Since 1983, the Yampa Valley Community Foundation has awarded the $1,000 Steamboat Kiwanis Scholarship to CMC entrants with averages above 3.5. The Colorado Student Grant awards $500 to $5,000 each year based on in-state residents' unmet need. Worth up to $2,500, the Burg Simpson Scholarship selects 10 Colorado winners each Spring based on 1,500-word judicial system essays. Federal assistance, including the Pell Grant, also becomes available with FAFSA applications coded 004506.
Learn more about Colorado Mountain College at the Paralegal Program website.