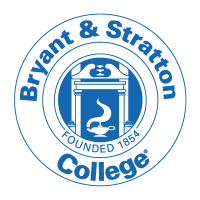 Paralegal Studies at Bryant and Stratton College
Bryant and Stratton College appears in our ranking of The 19 Cheapest ABA Approved Online Paralegal Programs.
Paralegals work closely with lawyers as they defend their clients or prosecute others. They need the type of training offered by colleges and universities such as Bryant and Stratton College. This college now offers five paralegal studies programs that include a paralegal certificate program. Designed for those who have no legal experience, it prepares them for managing and maintaining legal offices, doing legal research and talking to clients. Classes take place online and run for close to eight weeks. Those classes include Introduction to Legal Studies, Law Office Management and Technology, and Legal Research and Writing.
Students who already have a certificate or a degree in paralegal studies can enroll in the college's advanced paralegal studies program. It includes courses in a wide range of legal areas to provide students with the knowledge they need to work in any law firm. Students can study everything from contract law and civil litigation to estate planning and criminal law.
Paralegal studies majors can also choose an emphasis area in four areas: civil litigation, business litigation, criminal litigation or domestic litigation. The civil litigation program focuses on civil law and includes courses such as Legal Document Preparation, Legal Ethics, and Civil Litigation and Contract Law. Students in the business litigation program will learn about the laws that businesses must follow and how they can protect both consumers and business owners. Criminal litigation majors will learn about civil laws and procedures as they take Criminal Law and Procedures and other courses. Bryant and Stratton College includes Domestic Relations, Contract Law and other courses in its domestic litigation paralegal program.
About Bryant and Stratton College
Founded in 1854, Bryant and Stratton College is a private and for-profit college with campuses in several states. Three men went to school together in Cleveland, Ohio at the Folsom Business College. They later came up with the funds necessary to purchase the school from its founder. They worked with another man to create a new curriculum that the school would follow. Those changes would eventually lead to the founding of the Bryant and Stratton Business Institute, which offered classes in accounting, general business and business writing. It would also use the name Bryant & Stratton & Co.'s International Commercial College. All the schools in the chain would use this name until the system renamed them Bryant and Stratton College.
The college is unique today because it functions as both a junior and a senior college. Its associate programs feature 60 credits that students complete in two years. They can then transition into a bachelor's program, but the college also allows students to apply directly to one of those programs. There are now seven campuses and one extension center in New York, three campuses in Virginia and four campuses each in both Ohio and Wisconsin. Students can also earn their degrees from the college's online campus. Across campuses in all those states, the college has an enrollment of more than 13,000 students.
Bryant and Stratton College Accreditation Details
Bryant and Stratton College is a regionally accredited college with accreditation from the Middle States Commission on Higher Education (MSCHE). This accreditation is what allows the college to create financial aid packages that meet the needs of incoming and returning students and to pass degrees onto those students. It also allows transfer students to carry their credits with them. The college has accreditation from other accrediting bodies that apply to specific programs or those that are available in select states.
Bryant and Stratton College Application Requirements
Those applying to a traditional Bryant and Stratton College program should contact the campus where they want to study. The college will then assign them a personal admissions representative. This representative will schedule a one-hour tour of the campus that shows students some of the resources that they'll use and where they will take classes. At the end of the tour, the student can decide whether to apply or go home to think about applying. Those who decide to apply can do so on the spot. They will sit down with an admissions representative and complete the application.
The representative will fill out the application for the student after getting answers to the amount of education that individual has. He or she will also ask some financial questions to help the student apply for financial aid. Students are then responsible for submitting their own transcripts, which can include both college and high school records. The college can help students apply and enroll in classes in around an hour or less.
Tuition and Financial Aid
The total cost to complete the AA paralegal program is $36,390, and students typically graduate with around $15,000 in student loan debt. Students in the certificate and training programs pay the same amount. Financial aid is available for any student who successfully completes and submits the FAFSA. Students may qualify for any state or federal funding, including state grants and federal loans. Those who receive federal loans must complete entrance and exit counseling. Military students can use both the GI Bill and the Montgomery GI Bill to pay for their classes. The college also has a program for those receiving tuition reimbursement from their employers.
Financial aid can include multiple scholarships too. To qualify for an academic scholarship, students will write an essay and submit an application. They can receive a grant of $500 to $2,000 each semester for a total of $8,000 over four full years. Those who receive scholarships from any educational organization can apply for a matching scholarship. The college will match the total amount awarded to that student. There is also an early acceptance scholarship, which goes to students who write three essays. Their guidance counselors must nominate them for this type of funding too.
As Bryant and Stratton College still focuses on offering educational opportunities for nontraditional learning, it created a funding program for those students. Called its adult learner scholarship, it awards students up to $400 and allows them to renew the scholarship each semester and get this full amount. The college has a Salute to Spouses scholarship that awards funds of up to $6,000 to the spouses of enlisted men and women. Students can qualify for multiple scholarships when they major in paralegal studies at Bryant and Stratton College.