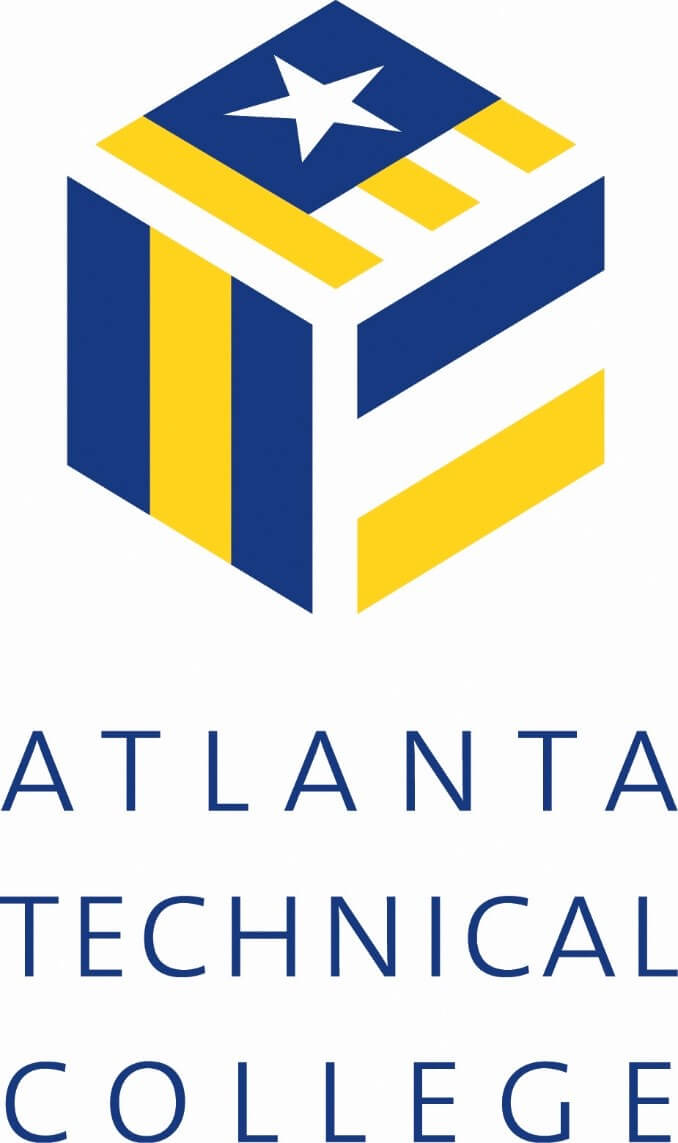 Becoming a Paralegal at Atlanta Tech
Atlanta Technical College appears in our ranking of the 50 Most Affordable Online Paralegal Degree Programs.
Since 1998, the Division of Business & Public Service Technologies has granted the Paralegal Studies Associate of Applied Science (A.A.S.) for Atlanta Technical College undergrads to break into a complex legal realm with in-depth research and document drafting skills. Chaired by Prof. Keisha Hudson, the 69-credit program is available face-to-face in Georgia's largest city or entirely online via Blackboard on Google Chrome or Mozilla Firefox. Expect six semesters of career-focused courses like Tort Law, Contracts Negotiation, Debtor-Creditor Relations, and Civil Litigation. During the second year, the PARA 2210 internship requires 270 contact hours in off-campus placements, such as Jones Day, Troutman Sanders, Fulton County State Court, and the Office for Civil Rights. Sophomores maintaining minimum 3.25 GPAs get involved in Atlanta Tech's Lambda Epsilon Chi Honor Society chapter for networking.
Some might add the 30-credit Criminal Investigation Specialist or 21-credit Administrative Support Assistant Certificate. ATC alumni often pursue the Certified Paralegal title at graduation.
About Atlanta Technical College
Atlanta Technical College originated in 1945 when the Smith-Hughes Vocational School opened on the Mechanicsville neighborhood's Pryor Street for returning World War II veterans. In 1964, Fulton County relocated it to M. Hoke Smith High School for 24 on-site technical diplomas. Three years later, it developed today's 48-acre southwest campus as Atlanta Area Technical School. By 1997, it was named the Atlanta Technical Institute and brought into the 22-college Georgia TCSG system. On July 1, 2000, Governor Roy E. Barnes approved the adoption of its current name. In 2007, Washington Monthly crowned Atlanta Tech the nation's top community college. The Perdue Award for Technical College of the Year went to ATC in 2012. That Fall, Atlanta Technical College invested $4.8 million in renovating its premier 16,000-square-foot library. In 2018, ATC boasted Georgia Occupational Award of Leadership finalists. Atlanta
Technical College now enrolls 4,099 students for 38,412 credit hours and 98 percent job placement online or not with 20+ clubs like Technically Speaking Toastmasters. On WalletHub, ATC boasts America's 68th best education outcomes. AffordableColleges.com also ranked Atlanta Tech the fourth best associate value nationally.
Atlanta Technical College Accreditation Details
On December 4, 2016, the Southern Association of Colleges and Schools Commission on Colleges (SACSCOC) Board of Trustees voted to place Atlanta Technical College on warning for failing to comply with Principle 1.1 during an assurance review under President Victoria Seals, Ph.D. However, this elite 11-state Southeast Region accreditor based 10 miles away in Decatur will still uphold Atlanta Tech's Level I accreditation through 2020. The regional approval is recognized by the Council on Higher Education Accreditation (CHEA) and Georgia Department of Education. Particularly, the Paralegal Studies Associate of Applied Science was re-approved by the American Bar Association (ABA) Standing Committee on Paralegals in August 2017. The Division of Business & Public Services Technologies is an active member of the American Association for Paralegal Education (AAFPE) too.
Atlanta Technical College Application Requirements
Getting into Atlanta Technical College is classified "least selective" by the U.S. News & World Report with a 100 percent Fall 2013 acceptance rate of 2,011 applicants. First-year Paralegal Studies Associate of Applied Science majors still must display college readiness though. Entrants must be at least 16 years old with a high school or GED diploma. Secondary grades aren't listed, but maintaining a 2.0 GPA or better is required. Regular admission status necessitates ACT scores above 16 English, 17 Reading, and 19 Math. SAT minimums are 450 Reading, 450 Writing, and 440 Math. Associate-level students taking the Compass test instead need a 79 Reading and 37 Algebra or higher mark. The Accuplacer range targeted is 57-120. Transfers who've completed 30+ semester credits graded "C" or better get testing waivers. The Division of Business & Public Service Technologies welcomes M-1 Visa students who document at least $19,146 in financial support. International learners need an extra 5.5 IELTS or 173 TOEFL cBT score.
Atlanta Technical College offers a non-competitive admission process that keeps rolling. The Paralegal Studies A.A.S. program only lists final registration deadlines. Currently, these dates are July 30th for Fall, December 10th for Spring, and May 6th for Summer starts. International students from 60+ countries register by June 1st, October 1st, and February 1st respectively. Log into the ATC Banner portal to submit the $25 application online. Official transcripts from all high schools and colleges go to 1560 Metropolitan Parkway SW in Atlanta, GA 30310. Additional materials may include the Accuplacer placement, standardized test score, verification of lawful presence, DD-214 form, medical immunization record, and transfer evaluation. Inquire further by contacting (404) 225-4400 or admissions@atlantatech.edu.
Tuition and Financial Aid
For 2019-20, Atlanta Technical College is charging in-state Paralegal Studies A.A.S. majors $89 per credit. Out-of-state tuition doubles to $178 per credit. International tuition will quadruple to $359 per credit. Undergrads pay the $30 activity fee, $63 registration fee, $55 instructional support fee, $25 campus safety fee, and $105 technology fee each term. Late registrations incur another $45 fee. The non-residential campus requires $50 for parking decals annually. Books and supplies are estimated at $1,300 by year. ATC budgets $4,700 for off-campus housing and $2,000 for miscellaneous needs. Thus, the yearly attendance total is about $10,820 in-state or $12,956 out-of-state. Living with parents reduces the figures to $5,620 and $7,756 though.
According to the NCES College Navigator, the Student Services Office in New Connections Building F gets 86 percent of full-time Atlanta Tech A.A.S. majors median aid of $5,128 for $16.71 million combined. Available funds include the Arlane O. Robinson Scholarship, Bryant A. Lee Memorial Scholarship, AGL Resources Scholarship, Phoenix Patriot Foundation Veteran Scholarship, BMW Student Scholarship, Brenda Watts Jones Memorial Scholarship, and United Way of Greater Atlanta Empowerment Scholarship. The HOPE Career Grant gifts up to $1,000 for Georgia technical college enrollees. Other state assistance like the Zell Miller Grant, Dual Enrollment Grant, Public Safety Memorial Grant, HERO Grant, and National Guard Service Cancelable Loan help. The REACH Georgia Program provides a $1,250 maximum each term with needs-based mentoring. Since 1951, the Community Foundation of Greater Atlanta has developed 20 awards, such as the Jim Kennedy Scholarship, Pattillo Scholarship, and Lester W. Butts Scholarship. Filing FAFSA applications coded 008543 also unlocks the Federal Pell Grant, Work-Study Program, Supplemental Grant, and Direct Loan.
Learn more about Atlanta Technical College on their website.