Technology Paralegals Need to Know
Telephone System
Word Processors
eFiling
Trial Preparation Software
Web Conferencing
Paralegals spend a great deal of their day working alongside lawyers assisting them in their duties, but there are also various technologies they must know to be as proficient as possible in their duties. Whether it's making copies, answering phones or teleconferencing with clients, technology has an impact on almost everything performed in a lawyer's office. Here are five technologies paralegals need to be familiar with to perform their jobs efficiently throughout the day.
Related resource: The 19 Cheapest ABA Approved Online Paralegal Programs
1. Telephone System
Telephones have been around for more than 100 years and most would say they're very easy to use. However, the phone system in a legal office is much more complicated than your average household telephone. On their first day of work, paralegals are often bombarded with all sorts of orientation documentation, including numerous pages on how to use the telephone system. Telephone systems typically used in law firms and other business settings offer options like voicemail, call transferring, putting people on hold, conferencing and more. A paralegal who can join a firm with this knowledge in hand is an asset.
2. Word Processors
Gone are the days where attorneys handwrite their documents or type them up themselves. If they do type them up, they generally just type up a few short words or paragraphs and leave the rest to the paralegals, who should be fairly efficient at typing up documents quickly. In addition to knowing how to type and use word processors, paralegals should also be proficient at creating graphs, charts, and spreadsheets. A large part of paralegal's day is made up of creating documentation, whether it's for the office or to be used in court. Typing may be a tedious job, but it's a big part of the job.
3. eFiling
Paper filing is almost a thing of the past today, especially in a law firm because more and more court systems today now use electronically filed documents. eFiling is important because it allows lawyers to deal with and file documents quickly and not have to deal with stacks of paper that can be misplaced, lost or accidentally destroyed. Knowing how to eFile documents is something every paralegal should familiar with. Electronic filing systems are used to file complaints, summons, search warrants and various other types of court documents.
4. Trial Preparation Software
Despite the large number of court cases that go through a lawyer's office each day, very fewer of the civil matters actually make it to court. Even if they do get into the court system, they're accompanied by tons of paperwork, including depositions, expert testimonies, documents, and court exhibits. When a paralegal is knowledgeable of trial preparation software, all this documentation can be entered into the firm's trial preparation software where it's stored efficiently and all in one place. Although a paralegal can learn the ins and outs of trial preparation software on the job, it's more beneficial if the paralegal is familiar with this technology when he or she is hired.
5. Web Conferencing
The internet plays an important part in our business world, and this is especially true in a lawyer's office. Web conferencing has become very popular because it allows the attorneys to have meetings without having to travel back and forth. It generally falls on the paralegal to set up the web conferencing so the attorney only has to enter the room and begin the conference. Web conferencing often requires specific software and equipment to run efficiently and confidentially while also having a secure connection. The paralegal should be familiar with all aspects of web conferencing.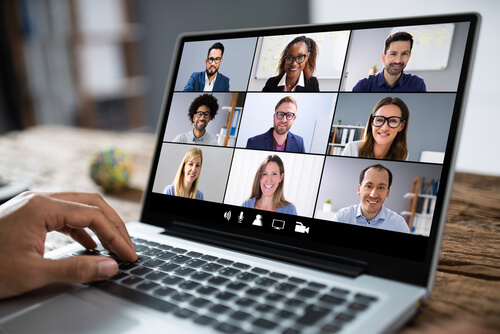 In addition to being able to expect good career growth, paralegals have the potential to earn very wages. As of May 2018, paralegals earned an average annual wage of $54,500 according to a U.S. Bureau of Labor Statistics report. There are several factors that can help increase a paralegal's wages, and knowing as many technologies as possible is at the top of the list.