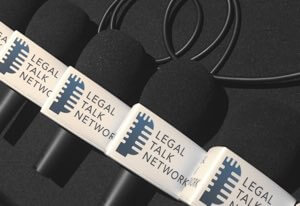 Because of the constant demand for legal services in the United States, many people choose to pursue careers in law, and certain websites for paralegals can help them to reach their professional goals. Legal research as well as administrative documentation that must be filed during legal proceedings are handled primarily by paralegals who provide critical support to their supervising attorneys.
Here are five key websites that can assist paralegals at any point in their careers.
Legal Talk Network
The Legal Talk Network is a full service legal news outlet that offers on demand, multimedia informational resources on a variety of legal topics. The unique benefits of the Legal Talk Network is its convenient talk show format that is produced by leaders in the legal profession. Paralegals can catch up on interesting topics from insurance law to worker's compensation by accessing the Legal Talk Network. The engaging line up of guest speakers for the podcasts are hand picked by the producers for their subject matter expertise.
Paralegal Today
Paralegal Today is an electronic publication that disseminates the latest news that impacts the paralegal profession. Regulatory changes are inevitable, and paralegals often find out about those changes first through digital resources like Paralegal Today. Many of the articles presented by the publication can apply to all legal professionals, but some pieces are unique to particular geographic locations and job types. Salary surveys are one of the distinctive resources offered through the Paralegal Today website.
National Federation of Paralegal Associations
The National Federation of Paralegal Associations (NFPA) is a premier legal professional organization that can provide important online resources that paralegals can use throughout their careers. Membership in the organization comes with open access to recent legal publications that address proposed changes in court legal proceedings as well as case law issues. Through the NFPA website paralegals can find out about the requirements for becoming certified in their field; qualifying paralegal professionals can also enroll in the Paralegal Core Competency or the Paralegal Advanced Competency exams through the site.
ABA Journal
The American Bar Association (ABA) Journal gives paralegals and other law professionals the latest news and stories that are relevant to their careers and the industries that they serve. The online resource is backed by professional reporters who follow up on the stories that impact legal workers the most. The ABA Journal's staff also provides insightful analysis of case and contract law issues that can be accessed from nearly anywhere at anytime. Paralegals only have to subscribe to the ABA Journal to get the publication's latest informational offerings sent directly to them through emailed newsletters.
Paralegal411
Paralegal411 is truly a comprehensive online resource that provides great information for people who are contemplating entering the legal profession as a legal assistant or a paralegal. Sections of the site offer the steps for becoming a paralegal as well as profiles for different schools that provide accredited paralegal education. New and seasoned paralegals can also find extensive career assistance like information relating to continuing education, certifications and salaries. One of the most attractive features of Paralegal411 is its online job board which features a variety of positions that can be searched by state. Employment opportunities range from support of large corporate legal departments, private law firms and even city agencies. Paralegal411 allows paralegals to choose among part time, full time, freelance, temporary and internship employment positions.
Conclusion
The paralegal career field has many exciting opportunities for entry level as well as seasoned professionals. However, legal professionals may not know how to exploit these opportunities without resources like the ones found at the above described websites for paralegals.