Five Attorneys Shaping America Today
Jerry Brown
Hillary Clinton
Eric Holder
Linda L. Addison
Floyd Abrams
Many US presidents have been lawyers, and many lawyers have become politicians. It is no surprise, then, to find the names of political figures in a listing of influential attorneys. There are other names, too, of people who work behind the political barricades to shape American thought and culture. Here are five attorneys who influence public thought and national policy in the country today.
Related resource: 10 Most Affordable Online Associate's in Paralegal Studies
Jerry Brown
This former California Governor and Attorney General made big waves on budget issues when he served as California's Governor from 1975 to 1983 and again from 2011 to 2018. In fact, he eliminated the state budget deficit. He also is an outspoken advocate for environmental protection. He is currently with the Morgan Law firm and is an active opponent of President Trump's policies on global warming and immigration. One of his lasting legacies is his policy resulting in a reduction in the California state prison population which, some believe, is responsible for the overall reduction in American prison populations.
Hillary Clinton
Whatever one might think of Hillary Rodham Clinton's history as an attorney, she has undeniably changed the political landscape of this country. She has always been an activist for children's rights, and vocal on women's issues. The thing for which Clinton will be remembered, however, is her attempt at winning the US Presidency. That run at the top job crashed through the glass ceiling for women everywhere.
Eric Holder
Holder was the 82nd Attorney General of the United States under President Barack Obama. Since leaving office, he has re-joined the law firm of Covington and Burling LLP. He is the third longest-serving Attorney General in US history, and the country's first African-American Attorney General. Holder is widely respected for his work in international litigation, especially in criminal justice and national security issues. Time Magazine listed him among the 100 Most Influential People and most recently he sat in Covington's Global Problems Team.
Linda L. Addison
This attorney is not named in any list of US politicians. Her name does appear in the National Law Journal as one of the hundred most influential lawyers in America. Ms. Addison is a member of the American Board of Trial Attorneys, and she has presented cases in both state and national Supreme Courts. She was the lead counsel for General Electric in one of the first whistleblower cases filed in America. Ms. Addison received the Margaret Brent Women Lawyers of Achievement Award. Previous women receiving the honor include Ruth Bader Ginsburg and Sandra Day O'Connor. Her specialty is corporate and governmental arbitration. As such, people may not be aware of her efforts, but she is behind many policies and decisions made regarding corporations and regulation.
Floyd Abrams
This attorney is affiliated with the law firm of Cahill Gordon and Reindel. He is an expert in Constitutional Law and many of the briefs he has presented to the Supreme Court have been adopted as interpretive relating to first amendment rights and freedom of speech. He argued for the New York Times and Judith Miller in the CIA Leak Grand Jury Investigation. He also spoke for Senator Mitch McConnel defending the rights of corporations and unions to talk in public about politics and elections. Because the Constitution of the United States is considered a living document, changing as American culture changes, the expertise of people like Abrams in its interpretation has shaped the legal system of the country.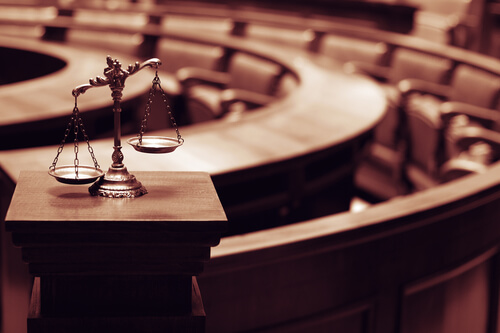 This short list does not pretend to be definitive. It is only a list of people who, regardless of their celebrity, have delineated—and continue to do so—the legal personality and culture of America. These are five of the most influential attorneys in the United States today.