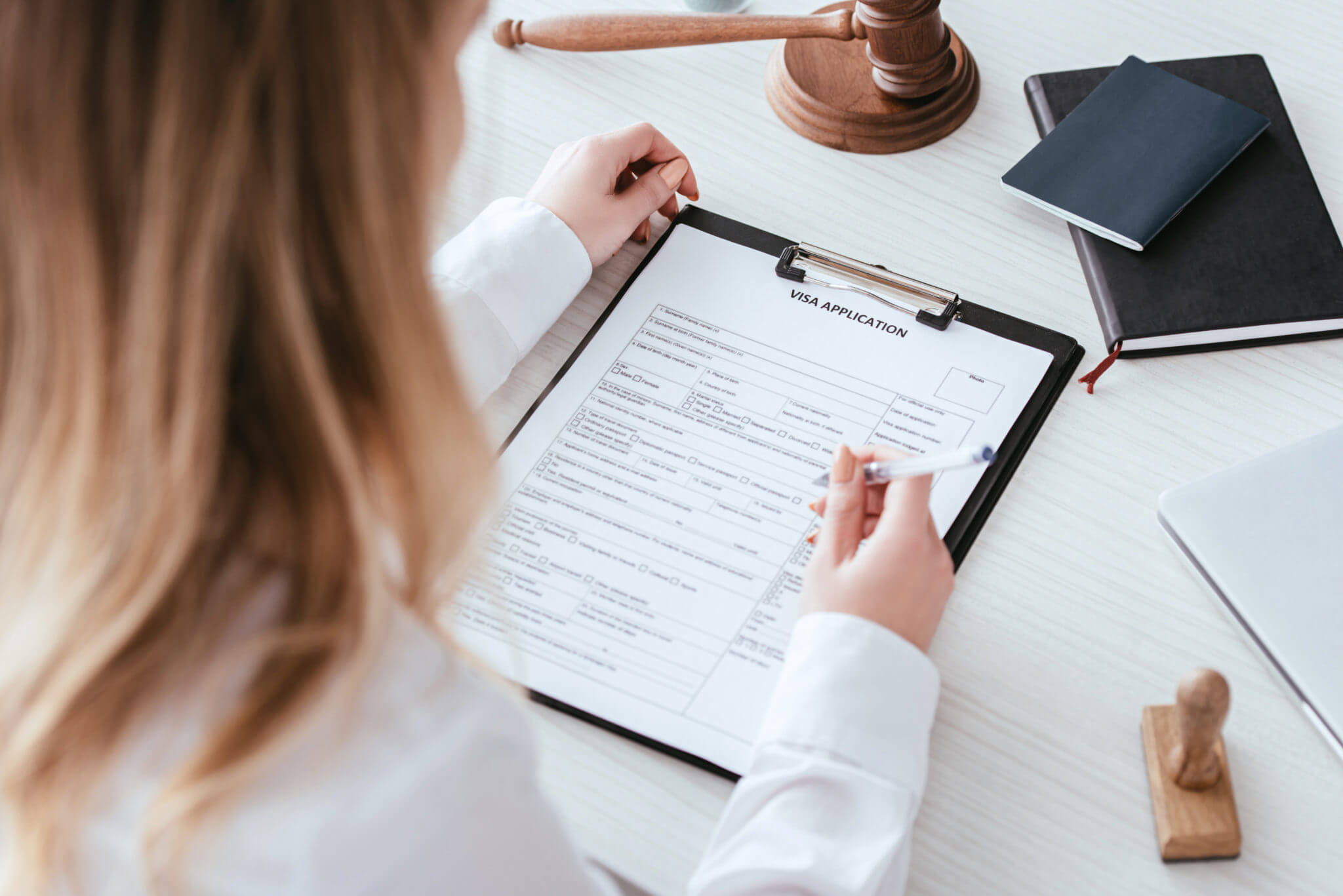 Five Immigration Paralegal Job Functions
Interviewing Clients
Obtaining Visas and Citizenship
Researching and Summarizing Cases
Updating Clients
Special Services
In a country of immigrants, no one is more important than the legal team that helps provide sanctuary and the promise of a better life. The immigrant paralegal is a crucial part of this legal team. With the threat of deportations rising, it is up to this talented pool of paralegals to help immigrants sort out the immigration process.
Here are five important job duties of an immigration paralegal:
1. Interviewing Clients
One of the biggest job duties of an immigration paralegal is the initial interview with clients who are seeking citizenship or a visa in order to stay in the country. Because most immigrants speak different languages, an immigration paralegal is generally expected to speak at least two languages so they can communicate efficiently with the clients. The interviews are important because they allow the paralegal to brief the lawyers on the current status of the client and the results they would like to achieve. It also provides the legal team important information, such as employment status, if there are any dependents, and if there are any complications that might arise from the immigration process.
Read: Does Being Bilingual Give Me an Advantage as a Paralegal?
2. Obtaining Visas and Citizenship
Another important job duty of an immigration paralegal is preparing the paperwork needed to obtain a visa for clients. They plan the strategy and draft the necessary court papers that are needed for the immigration application, a time-consuming process that needs attention to detail. Paralegals also prepare paperwork and arrange interviews with the necessary government agencies for clients to move from the visa phase to obtaining American citizenship. The paperwork must be done in a precise order with accurate information, a service that paralegals provide in all areas of their job.
3. Researching and Summarizing Cases
Some clients have cases that need to utilize rarely-cited laws or former cases. For these clients, immigration paralegals pore through the history of immigration law, case law and public records research needed to ensure that all legal requirements for an application are fulfilled. They also use the same research to find the appropriate law, statute, or case that establishes a precedent for clients that have special circumstances. Immigration paralegals also summarize cases that can be used as supporting evidence during visa applications and reviews, ensuring that clients and their lawyers are given as much legal evidence in court as possible.
4. Updating Clients
Immigration paralegals often find that one of their job duties includes updating clients on the status of their application as well as any court proceedings that may be necessary to complete their process. This means talking to clients over the phone, inviting them to the office to sign paperwork, or even conducting emergency meetings if something goes wrong with their application process. Paralegals also relay any new information they receive from clients to their bosses to ensure that the information used to obtain a visa is recent and accurate. The updates also serve as a way to ensure clients that their legal team is continuously working on their case.
5. Special Services
In addition to other job duties, immigration paralegals are sometimes asked to provide special services for their clients. This includes helping clients with work visas, the naturalization process, marriage or residency requirements,  and asylum questions.
Immigration is a complicated issue, one that becomes more confusing as legislation changes in policy can make getting visas more difficult. The immigration paralegal ensures that those who have legal reasons to be in America get to stay in the country.
Related resource: The 19 Cheapest ABA Approved Online Paralegal Programs