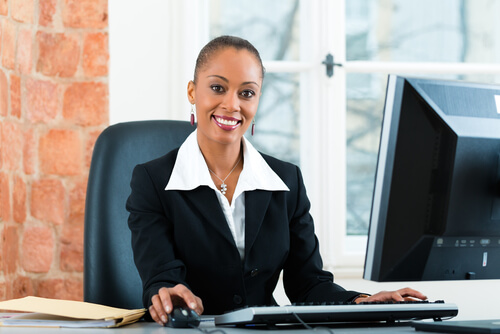 Paralegals are vital to legal work in the United States. Their ability to analyze the law, help lawyers, and work with corporations makes them some of the most invaluable professionals in the field of law. When a paralegal enters the job market, they want their salary to reflect the value they bring to their position. While much has changed in the paralegal profession in recent years, some paralegal jobs pay more than others. Here are the 30 highest paying paralegal jobs:
1. Paralegal Manager
$104,775
It shouldn't be too surprising that the top paralegal salary belongs to a paralegal manager — that is, the paralegal in charge of all the other paralegals. Put simply, a paralegal manager develops the paralegal team and manages all they do. Responsibilities include:
assigning cases to paralegals
monitoring a paralegal's progress to ensure all is completed on time
overseeing the preparation of important legal documents
providing any necessary training
To become a paralegal manager, one must have:
a bachelor's degree
paralegal certification
about five years of experience as a paralegal
preferably 1-3 years of supervisory experience.
2. Legal Project Manager
$87,375
One of the fastest-growing positions in a law firm is that of a legal project manager. According to the Legal Executive Institute, legal project management is defined as "a process of defining the parameters of a matter up-front, planning the course of the matter at the outset with the facts you have at the time, managing the matter, and, at the end, evaluating how the matter was handled (from both the firm of law department perspective and the client perspective)." Therefore, a legal project manager takes on a variety of responsibilities. These include:
identifying technology solutions
developing budgets
meeting with clients to help them understand how the law firm is managing their case efficiently
keeping lawyers on track.
3. Intellectual Property Paralegal
$86,800
With social media brimming with everyone's creative property, the issue of protecting intellectual property rights is more important than ever. Certainly, that's one of the main reasons intellectual property ranks as the third highest paid paralegal field. Responsibilities of an intellectual property paralegal include assisting rights holders with patents and trademarks, and pursuing litigation against anyone who infringes upon another's rights. These paralegals typically work under the supervision of an attorney. They should have a bachelor's degree in paralegal studies or a related subject, though some employers insist on paralegal certification, too.
4. Nurse Paralegal
$82,687
Can't decide between medicine and law? Then consider the job of nurse paralegal! Nurse paralegals are registered nurses who have also passed the American Bar Association's paralegal training and the American Legal Nurse Consultant Certification Board exam. Typical responsibilities of a nurse paralegal include:
interpreting medical jargon
preparing medical summaries for attorneys, hospitals, and insurance companies
sometimes even testifying in court about medical-related issues.
5. Employment and Labor Law Paralegal
$80,685
Another top paralegal salary belongs to the employment and labor law paralegal. This type of paralegal works with employees and employers in issues concerning employment practices. These issues often include:
labor strikes
insurance disputes
unemployment, among other things
To become a successful employment and labor law paralegal, one must have an associate's or bachelor's degree, solid organizational skills, and a good knowledge of court proceedings and procedures pertaining to employment and labor law.
6. Government Paralegal
$78,478
Known also as government legal assistants, government paralegals make an average of $78,478 per year and are typically employed by federal, state, and local government law offices. Typical job duties of a government paralegal include:
researching legislation and regulations
helping to develop policy positions
drafting advocacy communications and testimony
Most employers prefer the government employees they hire to have:
about five years of experience in legal or government affairs
a paralegal certificate
a bachelor's degree or the equivalent.
7. Senior Paralegal
$69,995
Senior paralegal positions are usually found in the legal departments of large corporations, or in larger legal practices. These paralegals have:
more expertise than entry-level paralegals
3-5 years of experience as a legal assistant or office administrator
a Bachelor's degree from a four-year college or university
Senior paralegals are the ones trusted with sensitive documents. They must high levels of responsibility, organization, and discretion.
8. Corporate Paralegal
$66,134
Another of the highest-paid paralegal positions is a corporate paralegal. Corporate paralegals usually work in the legal departments of large companies. They help attorneys make sure the organization's business and hiring practices all adhere to the law. Typical responsibilities include:
drafting documents
conducting research
drafting memos and reports
assisting in interviews
A Paralegal Certificate is usually the highest level of education required to become a corporate paralegal.
9. Public Defender Paralegal
$65,971
Public defenders are some of the busiest attorneys in the field of law, and they hire paralegals to help prepare for their cases. Tasks of a paralegal working for a public defender include:
investigating facts
scheduling interviews
setting administrative hearings
drafting correspondence
assisting at trials, among other things
Usually, employers prefer job candidates who have paralegal certification and at least three years of experience.
10. International Law Paralegal
$62,472
Next on our list of the highest paying paralegal jobs is international law paralegal. Some international law paralegals work for private law firms that specialize in trade law, treaty law, and other international law. Others work for international organizations such as:
the World Trade Organization
the World Bank
the United Nations
The main task of an international paralegal is to assess legal claims and other issues related to international law. While some employers prefer a paralegal to have a bachelor's degree, most require only paralegal certification. Excellent research skills and attention to detail are also required.
11. Personal Injury Paralegal
$60,691
The 11th highest paid paralegal job to make our list is personal injury paralegal. Personal injury paralegals usually work for attorneys specializing in this field. Typical responsibilities include:
researching relevant state laws
interviewing clients
gathering medical reports and insurance information
assisting in settlement preparations
Personal injury paralegals are usually required to have earned at least an associate degree or paralegal certification.
12. Family Law Paralegal
$59,346
Family law paralegals make an average of $59,000 a year, enough to land them in the #12 spot on our list of the highest-paid paralegals. Family law paralegals are usually employed by attorneys specializing in:
child custody
divorce
adoption
any other issues related to families and the law
Tasks include:
preparing evidence for hearings
researching relevant laws
drafting legal documents and reports
arranging legal arguments
Typically, paralegal certification is enough to qualify one for a career as a family law paralegal.
13. Freelance Paralegal
$58,507
The job of a freelance paralegal is ideal for the paralegal is interested in-part time work. Freelance paralegals — sometimes called contract paralegals — work for attorneys on a temporary, contract basis. This means freelance paralegals are their own bosses and are able to work when and where they want. Typical tasks of a freelance paralegal include:
drafting and editing documents
interviewing witnesses
assisting in trial prep by carrying out subpoenas and filing court documents.
Most freelance paralegals have either an associate or bachelor's degree in paralegal studies, a paralegal certificate, and years of experience in a particular legal field.
14. Litigation Paralegal
$55,401
For those who want to be in the midst of legal proceedings like those they see on their favorite television dramas, there is the job of litigation paralegal. As the 14th highest paid paralegals, litigation paralegals are responsible for several important duties in the litigation process. These include:
organizing and filing documents for attorneys
acting as a liaison between all parties involved in a case
preparing materials for court
Basic requirements of a litigation paralegal vary from employer to employer. Some litigation paralegals are able to gain experience on the job. Others are required to have a bachelor's degree or paralegal certificate before being hired.
15. Litigation Support Analyst
$54,666
Also called a litigation support specialist, the litigation support analyst is 15th on our list of the highest paying paralegal jobs. This type of paralegal can work for a variety of organizations, including:
universities
insurance companies
law firms
government agencies
Tasks include:
assisting with research
assessing and presenting information
preparing client invoices
The tasks will change depending on the type of employer and industry. An associate degree in paralegal studies or a paralegal certificate is required to work as a litigation support analyst.
16. Estate Planning and Probate Paralegal
$53,623
Paralegals who specialize in estate planning and wills can expect to earn an average of almost $54,000 per year. They assist throughout the entire estate planning process, and tasks include:
organizing and drafting documents
notifying beneficiaries
preparing sub-trust allocation schedules and distribution plans, among many other things
To become an estate planning and probate paralegal, one should complete an ABA-approved paralegal program, whether that be a certificate, associate degree, or bachelor's degree. An internship of at least six months is also recommended.
17. Real Estate Paralegal
$53,406
If you're interested in real estate, this paralegal field may be just what you're looking for. Real estate paralegals make an average of just over $53,000 each year. They work to ensure smooth communication between lawyers, buyers, sellers, lenders, and agents and can be hired by any of those parties. Tasks include:
preparing real estate documents
composing correspondence
filing post-closing documents, to name a few
To specialize in real estate, one should have a college degree and some existing paralegal experience.
18. Legal Administrative Assistant
$51,605
Though they are not actually paralegals, legal administrative assistants work for lawyers and attorneys, alongside paralegals, and perform a number of paralegal tasks. These include:
drafting documents
maintaining a schedule and planning meetings and appointments
managing an office
An associate's degree or higher is usually required to get a job as a legal administrative assistant, as are solid organization, communication, and computer skills.
19. Criminal Law Paralegal
$50,410
Another of the highest-paid paralegal positions is criminal law paralegal. Criminal law paralegals usually work in the offices of defense attorneys and prosecutors. They support attorneys through a wide range of responsibilities. Typical tasks include:
making arrangements to post bail
filing motions
interviewing witnesses
communication with probation officers, among other things
Criminal law paralegals usually have at least an associate's degree in criminal justice, though many employers require their paralegals to have a bachelor's degree.
20. Legal Researcher
$49,468
Legal researchers are not paralegals, per se, though the two jobs overlap enough to interest a single person. Because lawyers are generally very busy, legal researchers take on the task of research anything and everything that can be used to win a case. Long hours reading about various topics are required, as are skills in written and oral communication, and organization. To become a legal researcher, a college degree is usually required.
21. Immigration Paralegal
$48,773
The job of immigration paralegal is 21st on our list of the highest paying paralegal jobs. This type of paralegal is usually employed by a lawyer and/or law firm specializing in immigration law. Tasks of an immigration paralegal include:
communication with clients
researching different aspects of immigration law
filing petitions in court, among other things
An associate's or bachelor's degree in paralegal studies is typically required to be hired as an immigration paralegal. Though the average salary of an immigration paralegal is just under $49,000, those who are fluent in additional languages tend to make much more.
22. Paralegal
$48,242
The 22nd highest paying job on our list is that of paralegal, which differs from our other field-specific paralegal jobs. Paralegals can work for law offices, a corporation's legal department, or a court. Typical tasks include:
interviewing clients
editing technical papers and legal documents
providing support to attorneys.
To be considered for a job as a paralegal, one should have at least an associate's degree or certificate in paralegal studies.
23. Legal Secretary
$48,003
Legal secretaries work in law offices where they are responsible for a number of law-specific secretarial tasks. These include:
composing legal documents like subpoenas and summonses
reading legal articles
maintaining lawyers' busy schedules
The basic requirements of a legal secretary vary from employer to employer. For most, a high school diploma (plus some office and writing skills) are enough to get a job offer.
24. Bankruptcy Paralegal
$47,999
As the 24th highest paid paralegals, bankruptcy paralegals are responsible for several important duties in the bankruptcy process. These include:
filing and writing proof of claims
providing supporting documents
helping guide debtors through an often a stressful process
Basic requirements of a bankruptcy paralegal are either an associate's degree in paralegal studies or a certificate from an approved paralegal program.
25. Legal Assistant
$44,094
While "legal assistant" and "paralegal" are often used interchangeably, there is one major difference between these two paralegal careers. Paralegals work extensively with clients and are therefore able to bill these clients for their time. Legal assistants cannot. Otherwise, legal assistants and paralegals perform a number of similar duties within a law firm. Such duties include:
legal research
draft pleadings
composition of contracts and leases
anything else a lawyer would have to do if he or she didn't have an assistant.
26. Judicial Assistant
$43,633
While most paralegal positions answer to lawyers and/or law firms, judicial assistants report to judges. Judicial assistants may be employed by judges or a court at the municipal, state, or federal level. Their main job is to perform administrative duties related to the smooth operation of the court. Typical tasks include:
preparing and filing court documents
scheduling
ensuring all information is accurate
To become a judicial assistant, one should have at least a high school diploma. Some courts, however, prefer to hire judicial assistants with an associate's degree or higher in paralegal studies or a similar discipline. Prior experience in an office or law firm is also desirable.
27. Law Office Runner
$42,707
Also called a legal runner, law office runners are so named because their main task is running errands. The most common responsibilities of a legal runner include:
delivering messages
ensuring legal documents get where they need to go
picking up things like coffee, food, and office supplies
The position of law office runner is considered entry-level, and a high school diploma is usually the only requirement.
28. Paralegal Assistant
$39,520
The role of paralegal assistant is very similar to some of the other "assistant" positions named on our list. Usually, a firm will have one or the other. Paralegal assistants are mainly responsible for helping lawyers prepare for meetings and trials. They do this by
ensuring all required paperwork is filled out correctly
discussing appointment times and expectations with clients
maintaining a steady supply of office products, among other things
An associate's degree is usually required, though more and more employers are preferring bachelor's degrees. A certificate from a paralegal program is also beneficial.
29. Court Clerk
$36,939
A court clerk works at a courthouse, where they are responsible for the many non-judicial tasks. These include:
preparing dockets of cases
issuing summonses and other official documents
swearing in jury members, to name a few.
Officially, only a high school diploma is required to become a court clerk. That being said, many employers prefer candidates with at least an associate's degree.
30. Legal File Clerk
$32,163
Legal file clerks are usually paid an hourly rate, but make an average of $32,163 each year, according to the website PayScale. Legal file clerks report to any number of superiors within a firm or court. Tasks include:
retrieving files
ensuring files are up to date
dealing with mail and phone calls
The role of a legal file clerk is considered an entry-level position, and no college degree or certification is required. Potential hires should, however, possess organization, communication, and basic computer skills.
The paralegal sector is growing at an exponential rate; the Bureau of Labor Statistics is reporting that the field is growing at 12 percent through 2028, which is much faster than average. This means that it's a great time for those interested in paralegal work to enter the job market. And while there are a variety of jobs available, some professionals might be interested in the highest-paying positions available. Paralegals are encouraged to read through this article and then research what positions may work best for them and their career goals.
If you enjoyed our article on the 30 highest paying paralegal jobs, be sure to check out:
10 Most Affordable Online Associate's in Paralegal Studies Degree Programs
50 Most Affordable Online Paralegal Programs
Top 10 Best Value Online Bachelor's Degrees in Paralegal Studies