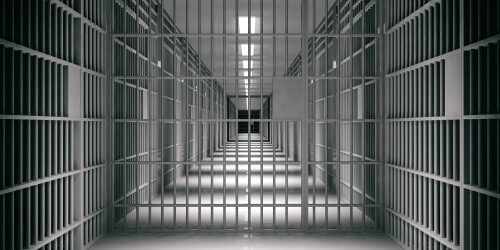 Lawyers Who Work On Cases of Wrongful Imprisonment
Barry Scheck
Kathleen Zellner
Steven Drizin
Laura Nirider
Michael Semanchik
Attorneys working to overturn wrongful convictions often use improvements in analyzing forensics and DNA evidence in their work. However, some convictions are also thrown out because attorneys have been able to demonstrate that confessions were coerced, eyewitness testimony was wrong or other evidence was not reliable.
Related resource: 10 Most Affordable Online Associate's in Paralegal Studies Degree Programs
1. Barry Scheck
Although he may be best known by the public for being part of the O.J. Simpson defense team, Barry Scheck has been involved in a number of other high-profile trials and is one of the founders of the Innocence Project, an organization staffed by attorneys who help overturn wrongful convictions. Scheck's work also focuses on civil rights. For example, when he helped overturn the conviction of a man wrongly imprisoned for 17 years for rape, he also showed that the error was part of a larger pattern of misconduct, and the City of Houston was held responsible.
2. Kathleen Zellner
Kathleen Zellner rose to fame as one of the main defense lawyers in the Netflix documentary series "Making a Murderer," and she is still trying to get one of the subjects of that documentary, Steve Avery, exonerated. However, Zellner has been working to overturn wrongful convictions for far longer. Working out of her law office in Chicago, over more than 20 years, Zellner has been responsible for the overturned convictions of more people than any other attorney in the country.
3. Steven Drizin
Another attorney working to overturn wrongful convictions, like Zellner, Steven Drizin also became known as the attorney for a defendant in "Making a Murder," Brendan Dassey. However, Drizin also has a long history of working in the field of wrongful convictions, and one of his specialties is false confessions during police interrogations. Drizin teaches a course at Northwestern University in wrongful convictions, and he is the founder of the Center on Wrongful Convictions of Youth. This is the country's first organization for wrongful convictions that specifically focuses on juveniles.
4.Laura Nirider
Co-director with Drizin of the Center on Wrongful Convictions of Youth, Nirider has worked on Brendan Dassey's case as well. She was also co-counsel for Damien Echols, known as one of the West Memphis Three. An article from Business Wire briefly describes the case in which three young men were convicted for the murder of a child. The case gained prominence when multiple films were made about it. One of Nirider's specialties is also false confessions.
5. Michael Semanchik
The managing attorney at the California Innocence Project, Michael Semanchik may not be as well known as some of the other attorneys working to overturn wrongful convictions, but he has worked on a number of prominent cases. These include Kimberly Long, who was serving a sentence for murdering her boyfriend. The judge from the original case reversed her conviction after she spent 13 years in prison. Other cases he worked on include that of Brian Banks, wrongfully convicted for rape and kidnapping; Michael Hanline, who served 36 years on a murder charge; and Guy Miles, wrongfully convicted of robbery.
The ability to get a new trial or to have evidence reviewed or dismissed if an attorney can show that there were issues with a case is an important safeguard in our legal system. These five attorneys working to overturn wrongful convictions often bring attention to improvements that must be made in interviews, forensics and police work in general.