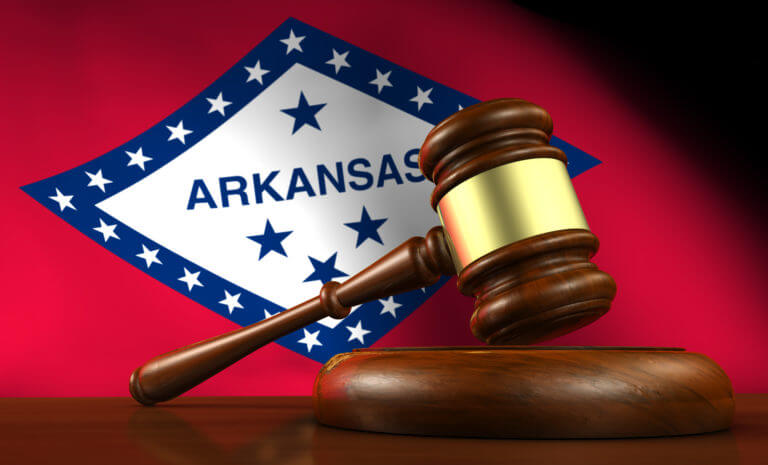 When some people think of jobs that involve helping people, they think about jobs in the healthcare industry. Other people know that paralegals help people in a number of ways. They handle everything from discussing problems with clients to researching information and filing documents for attorneys. Arkansas is home to a number of law firms, and the number of lawyers practicing in the state increases every year. The sooner that you start your education, the sooner you can land a job at one of those firms. Many Arkansas schools now offer online programs that make earning your degree even easier.
University of Arkansas – Pulaski Technical College
Business and Information Technology
Established in 1991, Pulaski Technical College opened with one location in North Little Rock. Though the college maintains its headquarters out of that same campus, it added six other locations around Arkansas. As one of the top community colleges in the state, the college offers vocational programs designed to help students find a job after graduation without taking any additional classes. Students have the chance to take courses that culminate in an Associate's degree, or they can take shorter classes that let them earn a certificate in a specific field. The college added new online programs to help its students.
Associate of Applied Science (AAS)-Paralegal Technology
As long as there are lawyers, those lawyers will need trained paralegals. Paralegals often meet with clients before the attorneys do, but they also file paperwork, write out contracts and documents, answer phones, and research topics for their employers. The Associate of Applied Science program at Pulaski Technical College lets students earn an AAS in Paralegal Technology. Students typically take five to six classes each semester for four semesters, and students can take classes during the summer session to graduate even faster. You take introduction to law, legal terminology, and general education courses during your first semester, and you'll take legal research and writing, torts, legal ethics, criminal law, and other requirements during your second semester. Real estate law and civil litigation are required courses for your third semester, and the school also requires that you take classes on family law, trial practice, commercial law. and wills, trusts and probate.
Accreditation
Higher Learning Commission and a member of the North Central Association
Contact
3000 West Scenic Drive
North Little Rock, AR 72118
Remington College – Little Rock
Online Learning
The first branch of Remington College opened in the 1940s in Louisiana as the Spencer Business College. Less than 10 years after that school opened, the Tampa Technical Institute opened in Florida. Other technical and specialty schools opened in the southeast, and those campuses eventually decided to form one large school system. Now known as Remington College, the school has 19 campuses in a handful of states. Those campuses operate on the belief that students deserve future success. Though similar to a vocational school, Remington offers Associate's degrees, Bachelor's degrees, and diploma programs in business, legal, and healthcare fields.
Online Paralegal Associate's Degree
Remington College knows that students today are busier than ever, which is why the college now offers an Online Paralegal Associate's Degree. Instead of visiting campus every day and wasting time studying and researching on campus, you can do all the work from home. This lets you study when you have time and take time off when you need time away from school. You can even work full-time as you finish your degree. At the end of the program, students will know how to:
Research a specific area of law and draw conclusions from their research.
Complete case summaries and projects that will assist attorneys in a court of law.
Write documents and gather paperwork that lawyers file before a trial.
Understand the importance of meeting with clients and discussing their needs before a trial.
Courses that you'll take in this program include bankruptcy law, legal writing, real estate law, legal research, and legal liability and ethics.
Accreditation
Accrediting Commission of Career Schools and Colleges (ACCSC)
Contact
19 Remington Dr.
Little Rock, AR 72204
Arkansas goes by a number of different names, including The Land of Opportunity. The only way you can take advantage of those opportunities is with a college degree, and you can now finish your degree and learn the skills you need with any of the online paralegal degrees in Arkansas.
For more information on obtaining your online Paralegal Degree, please see The 19 Cheapest ABA Approved Online Paralegal Programs.