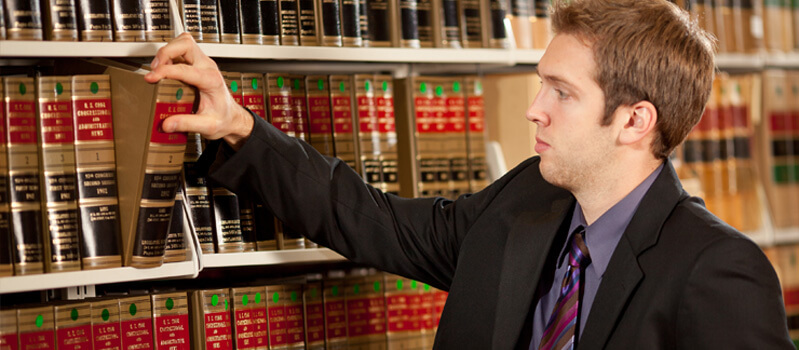 As the price tag for earning a college education continues to steadily rise, many students are inquiring about financial aid for paralegal studies to make pursuing a degree or certificate more affordable. If you are seeking the training needed to become a paralegal, it is likely you will need at least some form of financial aid to reach these professional goals in higher education. The following is a complete guide to possible financial aid resources that may be offered through your paralegal school for monetary support.
Federal and State Financial Aid Options
For students who are enrolled in a paralegal degree or certificate program at an accredited U.S. institution that is approved for Title IV funding, there are federal and state financial aid options available to cut down tuition expenses. Paralegal students may qualify for receiving Federal Pell Grants, Direct Subsidized Loans, Unsubsidized Loans, and Parent Plus Loans. Although these are standard means of financial support for college students, always remember that these sources of financial aid will require repayment with interest upon graduation. Therefore, you will want to be careful about how many loans you are taking out to ensure you are not accumulating mountains of student loan debt down the road. In order to apply for federal student aid, you must file the Free Applications for Federal Student Aid (FAFSA) online and Student Aid Report (SAR) before the deadline.
University Financial Aid for Paralegal Degree Programs
Depending on your chosen school for pursuing a paralegal training program, there may also be sources of university financial aid available. Although the larger universities with four-year paralegal degree programs usually offer the most appealing financial aid packages, the majority of paralegal schools offer at least some tuition assistance to their students. That being said, university financial aid is typically only offered to students who have been admitted to an academic degree program and are enrolled at least part-time with a minimum of six credits per semester. To find out more about the university financial aid resources offered at your school in the fall and spring semesters, you should start the financial application process as soon as possible and stop in for a meeting with an admissions advisor in your financial aid office.
Scholarships and Grants for Paralegal Studies
If you maintain high academic performance and demonstrate critical financial need for tuition assistance, there may also be scholarships and grants available to reduce the financial burden of tuition costs without the need for repayment later on. For instance, the American Association for Paralegal Education (AAfPE) awards up to five $500 scholarships annually to individuals registered as full or part-time paralegal students in an institution with a Lambda Epsilon Chi (LEX) Chapter. In addition, the National Federation of Paralegal Associations (NFPA) offers multiple scholarships each year to paralegal students pursuing a paralegal education to receive PACE certification.
While there are various financial aid options available to paralegal students, it is important to note that some certificate and continuing education programs may not qualify for university or federal financial aid. Furthermore, the funding you can expect to receive for your paralegal studies will likely depend on various factors, such as your current income, credit history, employment status, and the training program's accreditation. Therefore, in order to increase opportunities for receiving financial aid for paralegal students, it is highly recommended that you consult with your university's admissions counselors for a full explanation of funding options available to meet your needs.