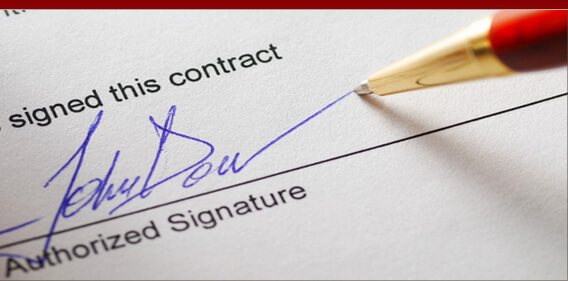 Paralegals who seek to be leaders in their profession often pursue university degrees in paralegal studies, and the paralegal coursework in those degree programs prepare them for nearly any task that they can expect to encounter while working as legal professionals.
Paralegals assist lawyers and government agencies with a variety of research, administrative and clerical legal tasks. Graduate level paralegal studies programs expose students to advanced legal topics, and they give them opportunities to hone the basic skills that are required of all paralegals and legal assistants.
Here are just a few of the courses one can expect to take during a graduate level paralegal studies program.
Legal Research and Writing
While many degree programs teach students research methods, the research techniques and procedures in the legal profession are unique. All legal professionals in the United States use research methods that are based upon the Bluebook system of legal citations. While the paralegal students in undergraduate courses may have been introduced to the Bluebook system, graduate level students are expected to use the system to develop research strategies that they use during actual assignments. Students are also trained to write in the standard style and diction that is recognized by all of the nation's legal professionals. Writing assignments that include all types of legal documents and memoranda demonstrate the students' mastery of that aspect of paralegal work.
Litigation
Most paralegals will work for lawyers who handle civil litigation cases which makes university coursework on the subject highly useful. During this type of course, students are taught about all aspects of the litigation process from case preparation to filing legal documents with the court system. They use business and law resources like Lexis Nexis to conduct research for realistic class assignments. Although there are differences among the court systems in various states and counties, students are introduced to actual court filing methods and procedures that pertain to the location of their schools' programs.
Contract Law
Contracts are the foundations of modern commerce, and many legal cases that come across the desks of lawyers involve issues relating to contracts. Graduate students of paralegal studies are introduced to the basic composition of contracts as well as the details about contract offers, acceptance and consideration. They learn about the activities that are involved in contract negotiation, administration and performance. Also, students develop the skills to recognize evidence of commercial contract breaches and remedies. Instructors and students discuss modern challenges in contract law that arise from business practices like e-commerce. These courses also expose students to the regulations, processes and procedures pertaining to government contracting. Class assignments might include the generation of a bid for a government contract, a mock procurement negotiation session or a proposal for a contract modification. Students complete these assignments using guidance from the Federal Acquisition Regulations.
International Law
The niche category of international law has become important as businesses take advantage of globalization to reach new customers overseas. These companies need the help of lawyers and paralegals who can advise, prepare legal documentation and perform legal actions relating to international trade issues. A course on international trade teaches paralegals about the various research tools and resources that they will need to prepare for international trade litigation as well as about the content and format of legal briefs and documents for international law cases.
Conclusion
According to the Bureau of Labor Statistics, typical paralegals and legal assistants only need associate's degrees in paralegal studies to work in their chosen career field. Those legal professionals who choose to get an advanced degree in paralegal studies are obviously not typical paralegals. Many people, who take graduate level paralegal coursework, already have undergraduate degrees in other disciplines and want to transition into the legal profession, and others are preparing themselves for law school.
Related Resource: Top 10 Online Paralegal Degree Programs