Individuals and organizations looking for a strategy to manage their debt burden have the option of considering the common chapters of bankruptcy. Bankruptcy filers will achieve different levels of debt relief, depending on whether they qualify and opt to pursue Chapter 7, Chapter 11 or Chapter 13. For individuals, filing for bankruptcy is a way to get a fresh start financially. Certain debts are canceled in a process called bankruptcy discharge. The bankruptcy trustee takes charge of asset disposition to pay off creditors equitably following bankruptcy laws. For business organizations, bankruptcy is a strategy to reorganize debts and to realign operations without the heavy debt burden undermining their strategies.
Related resource: 10 Most Affordable Online Associate's in Paralegal Studies Degree Programs
Chapter 7
A Chapter 7 bankruptcy filing is essentially a liquidation of all debts. The individual files the necessary documentation to show all their assets and outstanding debt, asking the Bankruptcy Court to cancel or discharge all their debts. Debtors praying for relief will present all their assets to the trustee who decides which properties are not exempt from protection. The trustee will liquidate all of the non-exempt assets and distribute the proceeds to creditors according to which debt takes precedence over others. Creditors agree not to pursue the Chapter 7 filer for any balances after assets have been disposed of, liquidated and distributed by the trustee.
After a Chapter 7 bankruptcy, individuals may still end up with a home, personal vehicles and some personal assets subject to a maximum value. The definition of exempt assets vary, depending on the state and the bankruptcy trustee. Filers are required to undergo financial education and credit counseling courses prior to the discharge, and records of the bankruptcy remain in the individual's credit history for at least seven years.
Chapter 9
A Chapter 9 bankruptcy can be used by municipal governments to reorganize their debts to avoid financial disaster for the locality. The municipality is given the chance to pay back part of its outstanding debt over an agreed time period under the supervision of the Bankruptcy Court. This arrangement allows the local government to restructure its financial obligations without disrupting the town's operations and its residents.
Chapter 11 Bankruptcy
A Chapter 11 bankruptcy is a debt restructuring strategy that is used by businesses, but individuals with substantial assets may also pursue this bankruptcy type. Under Chapter 11, the day-to-day operations and functions of the individual or the business will continue to be controlled by the filer. However, the Bankruptcy trustee along with creditors and the debtor will establish a debt repayment plan that may involve repayment of all or only a portion of the outstanding debt. Typically, the debtor emerges from Chapter 11 with fewer assets and a firm financial footing.
Chapter 13
Chapter 13 is the most common type of bankruptcy pursued by individuals with an income stream who opt to protect their non-exempt assets. These individuals do not qualify for a Chapter 7 filing, so they commit a portion of their income to repay a part of their outstanding debt under an arrangement approved and supervised by the Bankruptcy trustee. Unsecured debts such as credit card debts are not typically included in the repayment agreement. Other debts that are unpaid at the end of the repayment period, which usually runs from three to five years, will be discharged by the Bankruptcy Court.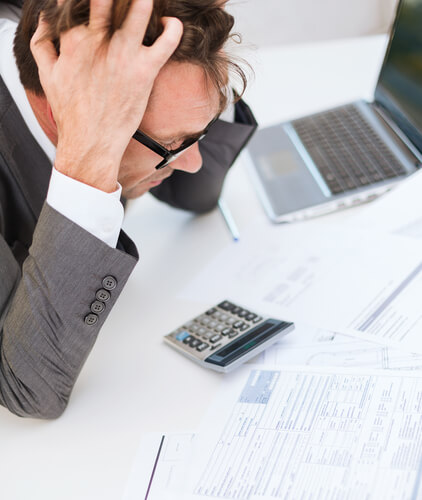 According to the National Foundation for Credit Counseling, filing bankruptcy under any of these chapters gives debtors a fresh start from a financial standpoint. The goal of pursuing the most appropriate type of these common chapters of bankruptcy is to allow individuals and organizations to regain some measure of control over their financial lives when faced with overwhelming debt.