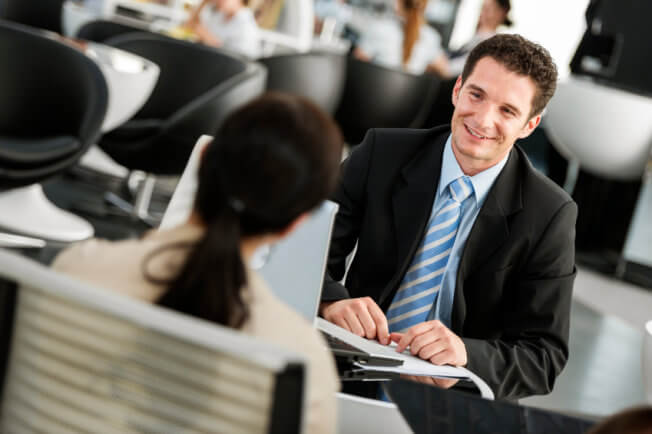 If you're interested in becoming a paralegal, you may be curious to know just what a paralegal does and whether or not you would work with clients directly in that role. The paralegal profession has now been in existence for over forty years, and while paralegals still perform administrative tasks, their role has been widening and developing in ways that allow them to be of even more help to lawyers.
Under a Lawyer's Supervision
A paralegal's role does vary depending on where they practice. State regulations differ in how they define the role and its scope, so it's a good idea to look through your particular state's information if you've decided to pursue the profession. That said, in most states, you will find that paralegals have to be supervised by lawyers. The specific parameters then may be more determined by the type and size of the law practice, corporation or government office where you're employed. Some paralegals works as generalists and others may specialize in certain legal areas. Some paralegals may even work as freelancers.
Important Parts of the Job
Although the role may vary from state to state and office to office, there are some tasks that most paralegals will likely carry out. Some of the most common tasks of paralegals, according to a survey conducted by the National Association of Legal Assistants in 2010, include case management, drafting letters, drafting pleadings, drafting document responses and discoveries, checking facts and doing legal research. Paralegals will likely also be involved in managing the legal office, setting deadlines and filing documents and reading over and summarizing documents. According to this list, another common task for paralegals involves contacting and conferencing with clients, so it would appear that yes, many paralegals do get to work with clients directly.
You'll notice that some of the tasks on the above list are administrative and would likely overlap with the role of a legal secretary. If an office is small, a paralegal might need to focus more on those kinds of tasks, but most earn more than legal secretaries and are therefore tapped for more in-depth legal tasks. Some of those may include case planning and development, client interviews, helping to find and interview witnesses, helping to prepare for trials and summarizing important legal documents. Some direct client work might involve being present at such functions as property closings or the execution of a will.
The specifics of paralegal tasks definitely depend on who they work for and where they work. It may also depend on whether or not the paralegal has a area of specialty in which they've trained. Some of those areas include estate planning and probate, corporate or family law and intellectual property. With so many factors to take into consideration, it's probably not possible to estimate how much time you might spend in direct contact with clients, but there is a strong probability that as a paralegal, you'll have a good deal of opportunity to work with clients directly at least some of the time.