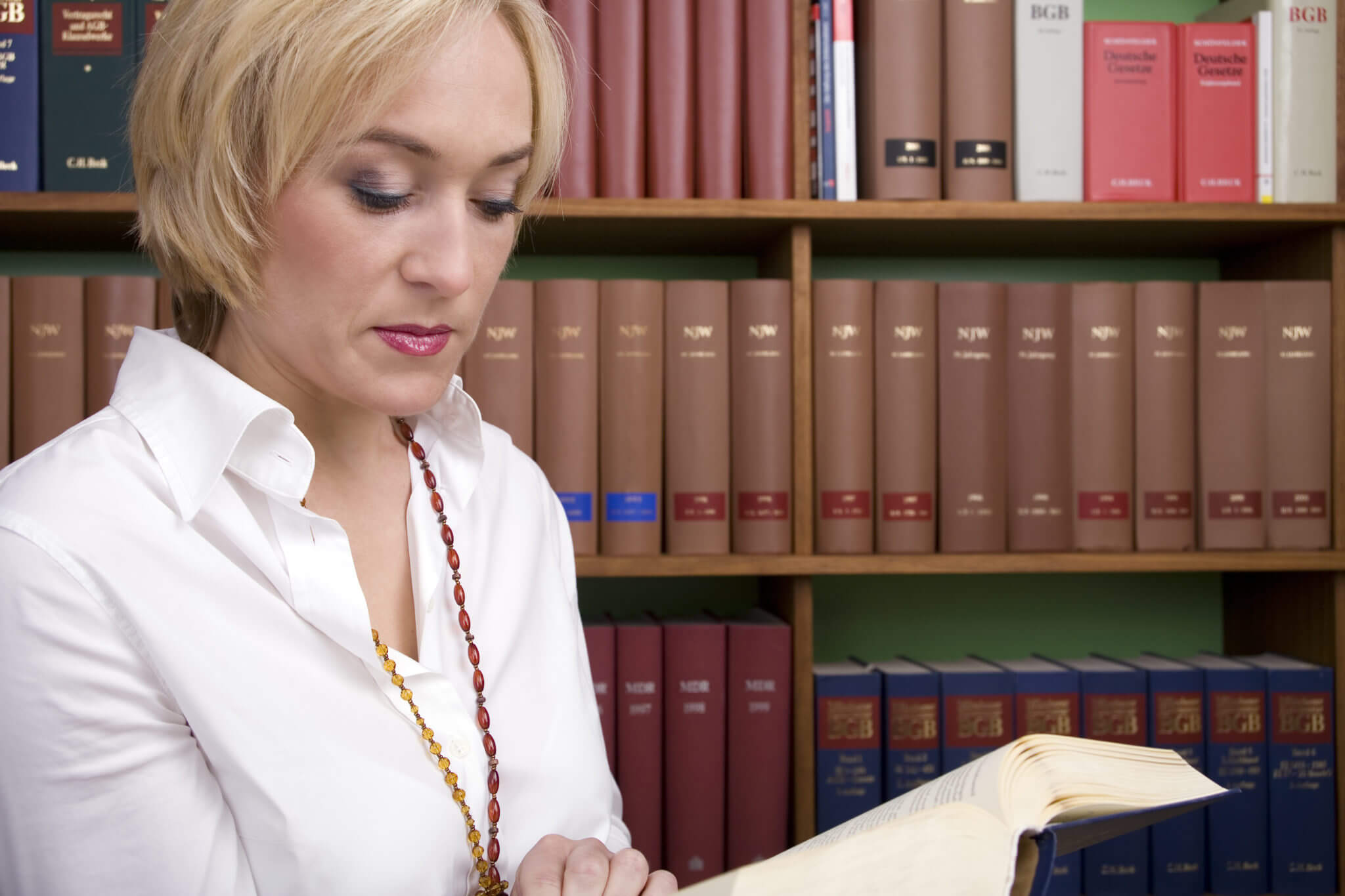 The path from paralegal to lawyer is a logical one for many who work as paralegals. In general, the legal field provides excellent career opportunities, whether a person becomes a paralegal, a lawyer, or a paralegal in pursuit of a law degree.
How Can a Paralegal Become a Lawyer?
Paralegals can become lawyers by attending law school and passing the bar exam just like anyone else who aspires to become a lawyer. As paralegals, these types of professionals spend a lot of time assisting lawyers in their work. They file documents, perform legal research, schedule appointments for clients and witnesses, write legal reports for trials, help interview witnesses, file briefs and appeals, and accompany lawyers in the courtroom. All of this work is gaining them not just experience but also knowledge of what goes on in a law firm and what a lawyer does each day.
Law students must complete externships and internships prior to earning the law degree. Depending on the law firm, the work the individual does as a paralegal may be used to fulfill the internship requirements. This experience is not only beneficial from a work experience standpoint but may be used to fulfill internship requirements
The Benefits of Becoming an Attorney
Being a paralegal does come with its benefits, a chief one being the salary associated with the job. According to the Bureau of Labor Statistics (BLS), paralegals earn almost $52,000 or nearly $25 an hour. However, attorneys earn even more than that. As of this writing, attorneys earn $70,000 a year more than paralegals do. Information on the BLS website says that lawyers earn almost $123,000 a year or nearly $60 an hour. That's one of the big reasons that make legal assistants want to go from paralegal to lawyer, though that's not the only one.
Becoming an attorney also gives a person a certain amount of prestige. These professionals garner the same kind of respect afforded to doctors or CEOs of big companies. For paralegals who have high ambitions, this is one of the reasons they're so motivated to go from paralegal to attorney.
Finally, the legal profession comes with its fair share of deep thinking. Those who thrive on intellectual challenges will find them in a law career. The legal profession requires an in-depth knowledge of the Constitution and of case law. To win cases, attorneys must have the ability to make connections between past legal cases to come up with winning arguments for their clients. It's quite the intellectual exercise for those who are up to the challenge.
Advantages Paralegals Have as Law Students
Law students who are paralegals have many advantages. If they've worked as paralegals for any length of time, they've become familiar with many of the legal aspects of a law firm. Legal information that is new and unfamiliar to the average law student is common knowledge to the paralegal, which makes it easier for the paralegal to do well in law school.
Often, the law firm will encourage the paralegal to earn the law degree and help them in any way they can. Becoming a lawyer requires completing a four-year bachelor's degree followed by at least three years in law school. If a paralegal is extra fortunate, the firm he or she works for may even pay for part or all of the law school tuition.
Career Outlook for the Legal Profession
Individuals working in the legal profession are in demand and have the potential to earn very good wages. Paralegals are predicted, according to the BLS, to see an employment growth of 12 percent while attorneys should see a growth of 6 percent during the decade of 2018 and 2028. Lawyers are constantly in demand to either prosecute or defend those in need.
In an attempt to save time and money, lawyers are choosing to use paralegals to assist them in their work. As of May 2019, paralegals earned a median salary of $51.740. Attorneys earned wages that could surpass $200,000 per year. Factors like experience, employer, and location can affect wages for both of these professions.
Law School and Other Professions
Law school prepares people for more careers than most people can imagine. Certainly, those who graduate from law school and pass the bar exam can and do become attorneys. However, a legal education prepares a person for so much more, according to The Balance Careers.
Paralegals who have worked in the legal profession before becoming lawyers see these "side" careers first hand. Granted, they may still want to work primarily as lawyers, but that doesn't mean they shouldn't expand their horizons a bit. Doing so helps them to firmly establish themselves as legal experts.
The addition of another law-related career also gives them more of a financial foundation to stand on. In other words, moonlighting in another legal profession makes good financial sense.
The paralegal turned attorney can provide legal consulting for firms that don't have attorneys. They can also give law firms some ideas for legal marketing or communications. Trained attorneys can additionally become writers or editors for legal publishing houses, or they can develop a side career as a speaker.
Where Lawyers Work
While many lawyers work where you'd expect them to – that is, a law firm – that's not the only place you'll find them. Some become part of the legal team for big businesses. Others, as has already been shown, work in publishing or become legal technology specialists.
Law libraries and other educational institutions also provide attorneys with a place to hang their hat so to speak. You'll find these lawyers at colleges or universities around the country and around the world.
Still, others find their way to the world of banking and finance. They become the staff attorney for big banks and other financial institutions.
Working as paralegals can be stimulating, challenging, and exciting. It can also help pave the way towards a lifetime career in the legal profession. Whether the paralegal chooses to continue to do paralegal work or become an attorney, he or she will have a career that offers many benefits and rewards.
Truly, the path from paralegal to lawyer is filled with opportunities and interesting work.
Related resource: The 19 Cheapest ABA-Approved Online Paralegal Degree Programs